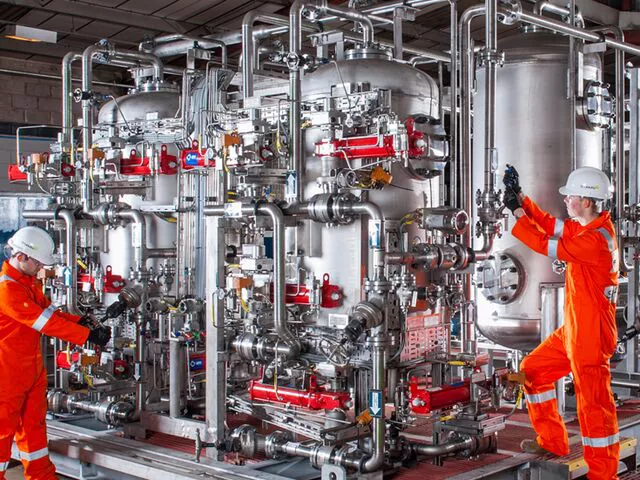 Offshore & Seawater Treatment Solutions
Offshore & Seawater Treatment Solutions
Advanced solutions for the removal of dissolved minerals and solids from seawater, providing fresh water that meets the standards required for drinking and process water.
See Related Products & Technologies
Fresh and high purity water production from seawater
Ovivo has a long history of treating water on offshore platforms and FPSOs.  Our technologies supply water that complies with international drinking water guidelines as well as water for process applications such as desalting oil.  We have additional treatment options available that provide high purity demineralised water for NOx reduction and offshore hydrogen electrolysis.
Benefits of Ovivo Offshore Water Treatment Systems
Each of our solutions are designed to include the following customer benefits
Outstanding treatment performance to meet WHO and other national standards
Extremely compact, small footprint and low weight
Hazardous area designs available
Ovivo pre-engineered or to customer engineering standards
Robust & reliable products to provide years of trouble free service
Modular units available with HVAC for location on open deck areas