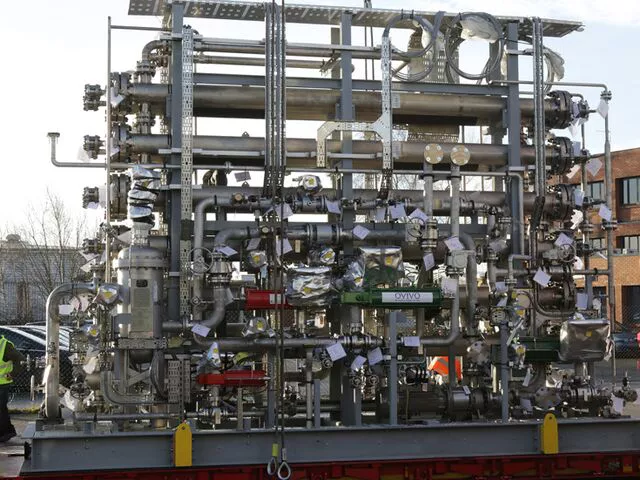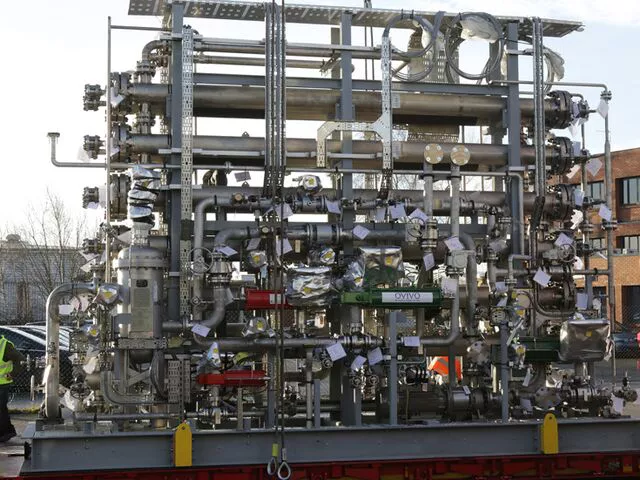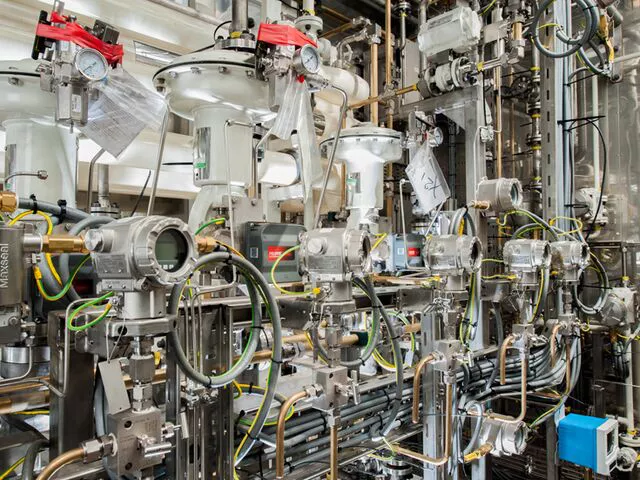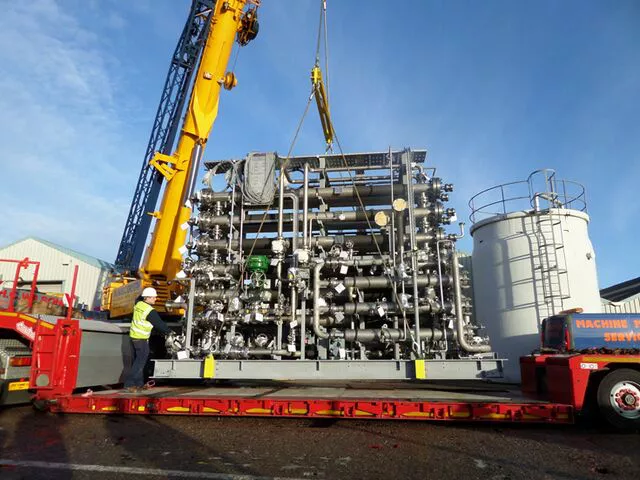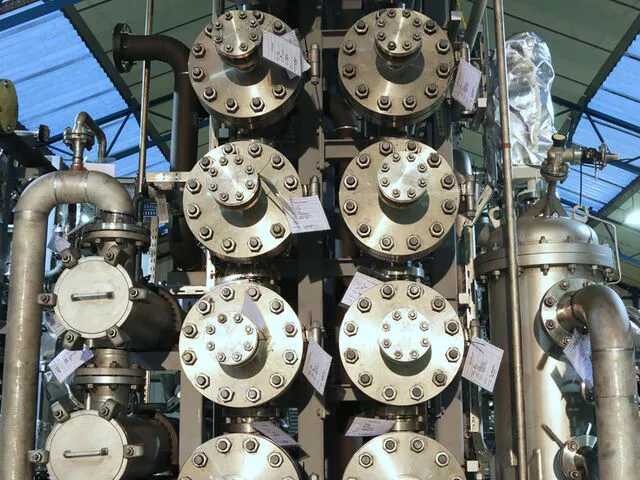 Process water from seawater
Process Water Makers
Ovivo's Process Water Makers are commonly found on oil and gas platforms. They are used to remove salt and other impurities from seawater and produce water suitable for process applications, such as desalting of crude oil, boiler make up and utility use.
Our Caird & Rayner heritage brand has over half a century of experience designing, building and maintaining process water makers for offshore use. These systems are extremely reliable and robust and require minimal operator intervention and maintenance.
Ovivo's Process Water Makers are designed to be energy efficient and produce the quality water required for your process needs. They are constructed to withstand the rugged offshore environment, using metallic corrosion resistant materials for construction in order to ensure a long and reliable operating life. Utilising our ScalExit™ range and pre-treatment technologies we can maximise water recovery and minimise fouling.
Our Process Water Makers are similar to our Fresh Water Makers, but generally operate at higher flowrates and usually require less post-treatment. However, this water can be further treated to produce high purity water for other uses such as hydrogen generation using our H2PW® range.
Ovivo can design and build Process Water Makers to match your specifications or provide a pre-engineered compact modular design. Custom-designed systems take longer to supply and have extensive levels of detailed documentation. Each of our process water makers have the following features and benefits:
Compact footprint

Robust proven designs maximising availability

Fully automated operation

Energy efficient designs with variable speed drive feed pumps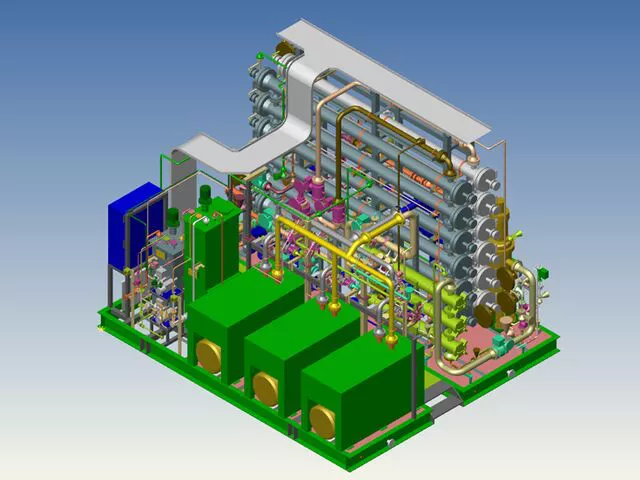 Our range of process water makers are based on the use of reverse osmosis membranes, where dissolved ions, in this case mostly sodium chloride (salt), can be separated from a liquid stream using a semi-permeable membrane. A more detailed description of reverse osmosis can be found on our reverse osmosis product page.  
Reverse Osmosis requires a significantly lower energy demand compared to thermal evaporators which is becoming of high importance for platforms moving towards shore supplied electrification and away from gas turbine power supply. To prevent fouling of the reverse osmosis membranes pre-treatment stages are included to remove suspended solids before the water enters the membrane system.
Process Water Makers Technical Information
Process Water Maker have a range of technical features and benefits, including:
A range of membrane choices to meet specific conditions

Pre-treatment technologies to prevent membrane fouling

Custom designed or pre-engineered, skidded, design for a range of flows

Single pass to produce process water with a conductivity of less than 500 µS/cm

Twin pass design/MB polisher to produce demineralised water with a conductivity of less than 0.1 µS/cm for gas turbine flushing, NOx control and hydrogen generation

Energy recovery system available for larger outputs

opsCTRL™ enabled to allow remote digital monitoring and diagnostics from mobile phone, tablet or PC