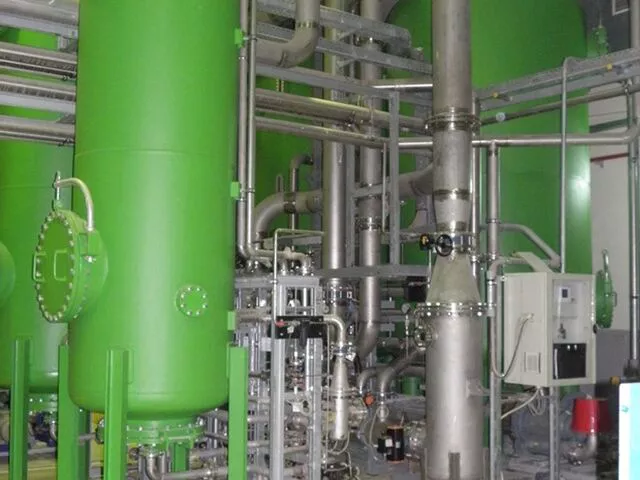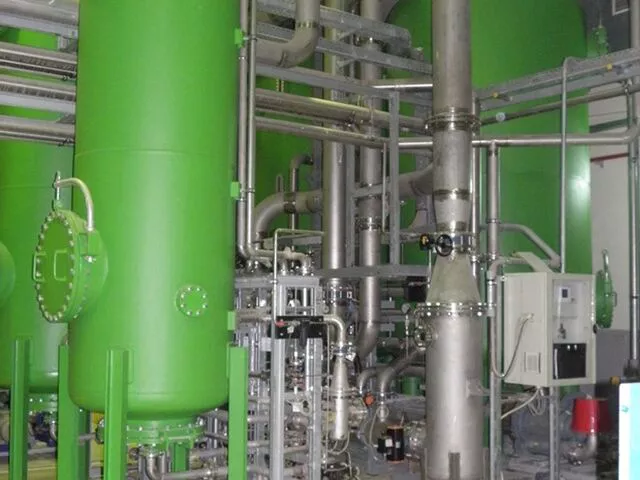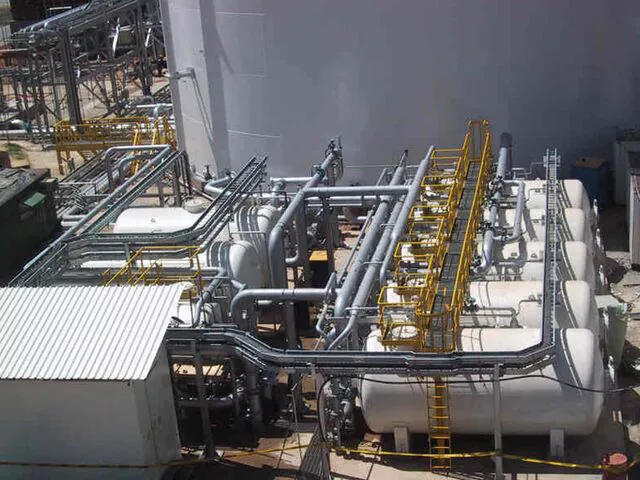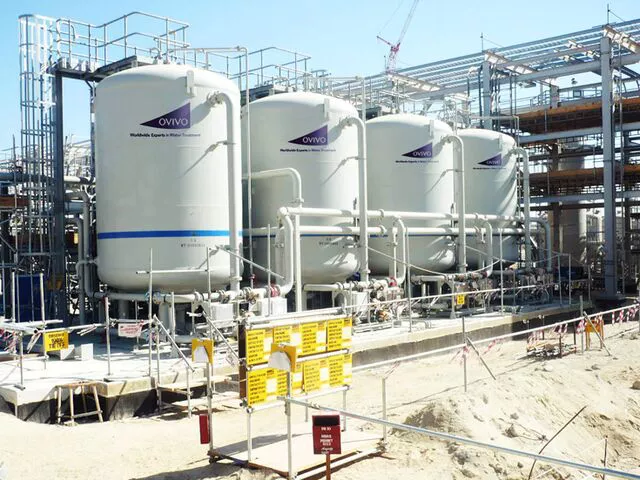 Water filtration with pressurised media filters
Pressure Media Filtration
Pressurised Media Filtration is a flexible and reliable technology that removes a range of contaminants from water sources, improving the quality so that it is suitable for a variety of applications.
Ovivo's media filters can handle inlet solids content up to 50 mg/l and produce water filtered to 2µm; higher loading is also possible. Traditional sand and anthracite media are used, as well as specialist media for removal of organics, pesticides, chlorine, iron, manganese and more.
Contact an Expert
Ovivo Filtration Systems are used in a wide variety of municipal and industrial applications, where filtered water is required. We can supply filtration units as a pre-engineered plant to Ovivo specifications or custom built to our client's specifications.
Our pressurised filtration range provides a variety of benefits that put this product ahead of the competition, such as:
Wide variety of media solutions for different applications

Wide range of vessel sizes and pressures to meet site specific conditions

Robust proven designs maximising availability

Fully automated for operation on unoccupied sites

Compact footprint

Modular skidded design or mobile containerised units

Compliance with PED/ASME pressure vessel requirements

opsCTRL™ enabled to allow remote digital monitoring and diagnostics from mobile phone, tablet or PC
The Ovivo team works closely with all our partners to assist with their filtration needs by providing feed studies, life cycle cost analysis, full design build support, process optimisation and refurbishments and upgrades.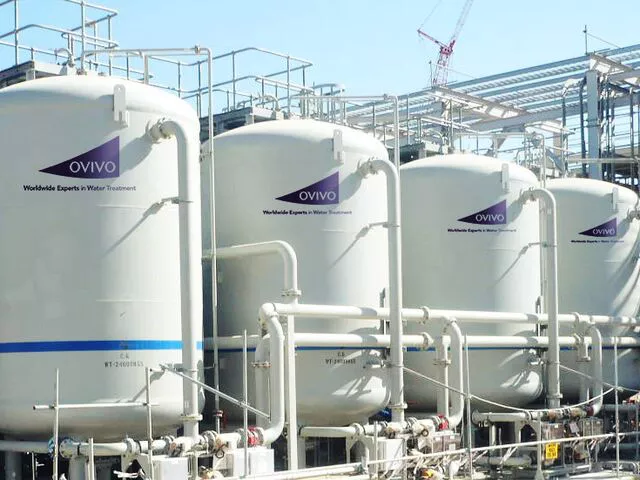 Pressurised media filtration processes take place inside a pressure vessel with water entering at the top of the vessel and flowing down through a single or multilayer media bed. Varying the media layers, and the type of media, helps retain different sized contaminants and can result in 98 percent removal of particles larger than two microns with the appropriate choice of media.
The filters generally run in parallel with one unit in standby so that as solids accumulate, individual vessels can undergo media cleaning by backwash and air scour, where appropriate. This provides uninterrupted flow of filtered water. 
In applications requiring chlorine, natural organics, pesticide or oil removal, activated carbon media can be used inside the vessel. When exhausted the media can then be removed from the vessel and, where appropriate, reactivated by the supplier and returned to the vessel. 
Where removal of iron and manganese is required specialist media are available to improve performance and the vessels can be supplied with manganese dioxide and similar media for the specific application.
Having been successfully installed in a large number of applications worldwide, Ovivo Pressure Media Filters have been refined through years of experience, resulting in a product that is designed to include the following customer benefits:
Fully customisable to client specifications or Ovivo standard
Flow capacities of up to 5 – 5000 m3 (22-22,000 GPM)
Nominal filtration cut off ranging from 2-50μm
Media specific choices for removal of Turbidity, organics, pesticides, chlorine, iron & manganese
Vessel diameters from 200 mm (8 in) to 3,800 mm (150 in) – vertical or horizontal
Vessel materials Carbon steel epoxy coated, stainless steel, super duplex stainless steel, GRP