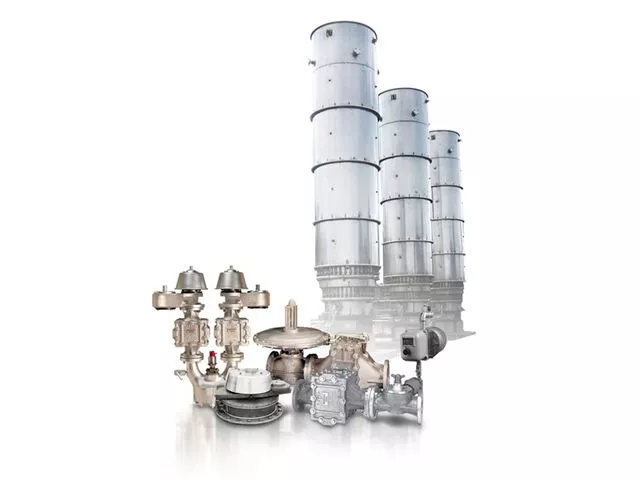 Biogas Wastewater Treatment Technology
Biogas Handling Systems
Anaerobic digestion is one of the safest and most effective methods of treating biosolids from municipal and industrial wastewater. The biogas generated through this process is a renewable energy source. Varec Biogas, a Division of Ovivo USA LLC, is a world leader in biogas capture, handling, transmission, and safety products. Safety and maintainability are key elements of our extensive product line, which has been refined and upgraded over the years to suit all potential clients and conditions of the anaerobic process.
Explore Varec Biogas Technology Solutions
Features & Benefits
Anaerobic digestion is one of the most effective methods of treating biosolids from municipal and industrial wastewater. The process produces biogas, which is typically wet, dirty, contains corrosive elements such as hydrogen sulphide and is highly flammable. These properties represent a potential safety hazard if not handled properly and require special consideration when designing a gas handling system.
Varec Biogas systems are ideal for meeting the strict environmental regulations typical of built-up urban areas. Varec Biogas equipment has been installed in thousands of municipal and industrial wastewater treatment plants that utilise anaerobic digesters for solids treatment. Over the years, Varec Biogas has expanded to include landfills, breweries, dairies, and food processing plants where anaerobic digestion is used for solid waste treatment.
Varec Biogas represents experience and expertise
Biogas collection and utilisation are an important part of the anaerobic digestion process. The anaerobic process occurs in closed vessels (digesters), covered ponds or lagoons. Soluble organics are converted to CH4 and CO2 in a two-step process. The low-heat-content gas is saturated and contains harmful elements that are also corrosive to piping and equipment. It is important to handle biogas properly to ensure a safe and protected environment. The key aspect of design is to recognise that biogas handling equipment operates as a system, making Varec Biogas the leading experts and your total solutions provider.
At Ovivo, our engineering teams can provide expert assistance with biogas system design. An example of our capabilities includes skid mounted waste gas burner systems that include a flare, pressure relief and flame trap assembly, sediment trap and drip trap along with the associated piping and fittings. This allows for direct piping to the flare system with minimal time and labour involved. Varec Biogas can also offer customised moisture removal vessels.