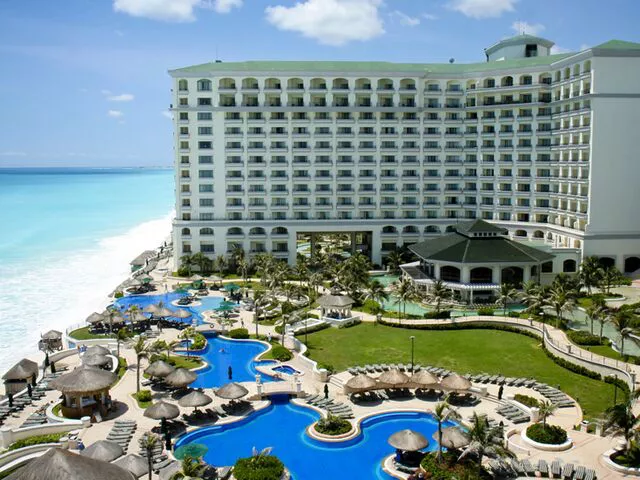 Commercial & Private Development Wastewater Purification Solutions
Commercial & Private Development
Expansion of commercial and private development is happening at a feverish pace in many regions of the globe, while at the same time the expectation for high-quality effluent, safe discharge or reuse capabilities done in a discrete, environmentally responsible way has never been higher.
See Our Technology Solutions
A complete system provider with experience
Ovivo has the expertise that developers need to deliver decentralised, pre-engineered and customised water and wastewater treatment solutions. Our complete systems can be delivered rapidly and meet the strictest water quality standards.
Our experienced teams deliver innovative and tailored solutions to help meet the unique needs of today's commercial wastewater treatment plants and private developments. Ovivo can provide the ideal solution for Design Build teams, developers, resorts and quick delivery projects.
Integrated water treatment solutions
Ovivo commercial wastewater treatment plants integrate durable and proven technologies with innovative new solutions, such as high-performance Silicon Carbide (SiC) ceramic membranes to treat challenging wastewater and meet environmental regulations.
Ovivo has diverse experience in reuse applications, which has made us well suited to address many of today's most pressing challenges. We have provided reuse solutions for a wide variety of applications, including:
Golf course irrigation
Title 22 effluent
Irrigation for resorts
Cruise ship transfer centers
Industrial reuse
Ovivo has packaged several wastewater treatment systems, and water treatment/production processes, to make them transportable. Whether your system is for a construction camp, oil field, military base, or as an emergency/back-up operation, we can help. We have also developed systems that conform to buildings with LEED certification. We have developed solutions for many commercial and private operations, such as:
Travel centers
Rest stops
Department stores
Casinos
Golf courses
Hotels
Resorts
Schools
Parks
Military camps and bases