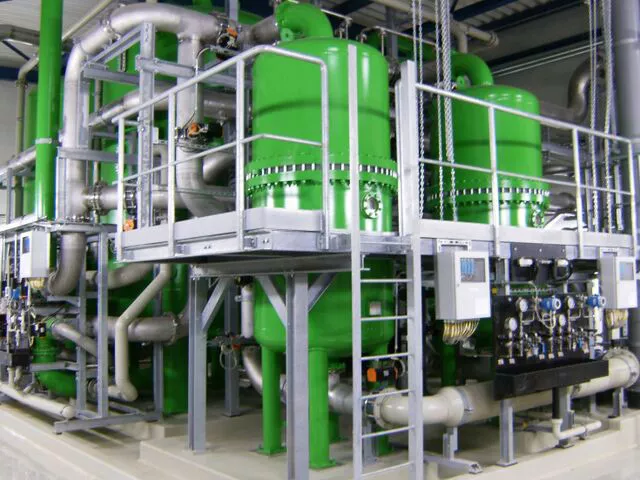 Condensate & Steam System Water Treatment
Condensate Polishing Water Treatment
A range of advanced solutions for the purification of condensate, to remove particulates and dissolved contaminants, preventing corrosion and damage within the steam/condensate system.
See Related Products & Technologies
Treatment of process and turbine condensates
Maintaining condensate quality is important in the steam / water cycle within industrial and power plant boilers to minimise corrosion in the circuit and prevent deposits forming on steam turbines. When sea water cooled condensers are employed condensate polishing is especially important to remove any minor ingress of seawater into the condensate. Our specialists design and build condensate polishing plants that efficiently, economically and sustainability remove contaminants from a wide variety of condensates, producing high purity demineralised condensate. We have a wide range of technologies available including pre-filters, both disposable and back washable, along with mixed bed ion exchange polishers ranging from simple non regenerated designs to internally or externally regenerated.
Benefits of Ovivo condensate polishing systems
Ovivo has decades of experience working in the world's most demanding power generation and process applications. Our CPP solutions are designed to include the following customer benefits:
Wide variety of designs and capacities to meet all customer needs
Market leading externally regenerated CPP (Conesep®) technology
Unrivalled experience gained in many of the world's largest nuclear and thermal stations
Exceeds VGB and EPRI standards on condensate design and purity
Robust and reliable systems to give decades of trouble free efficient operation