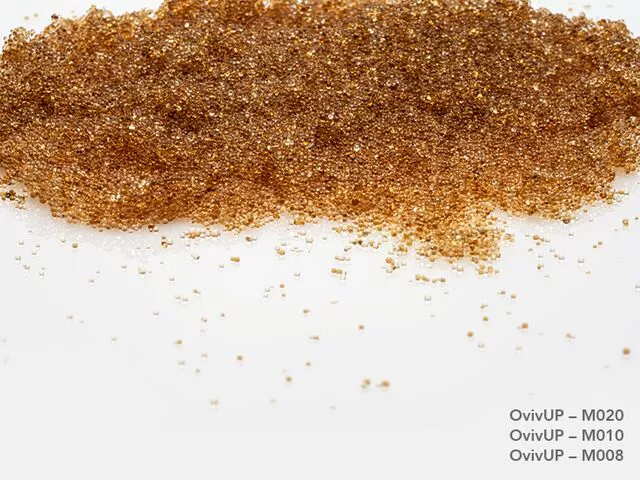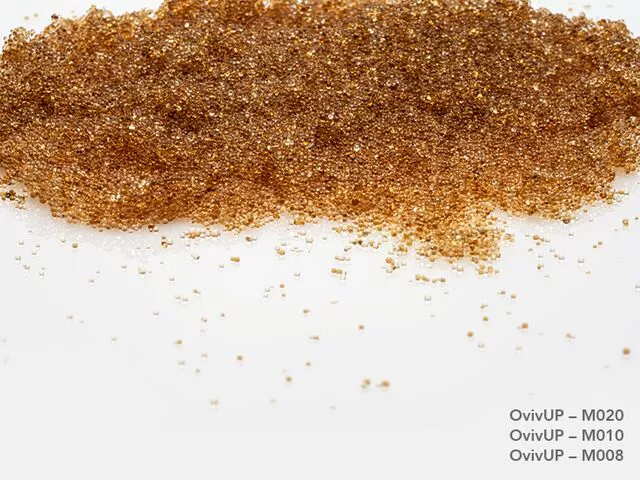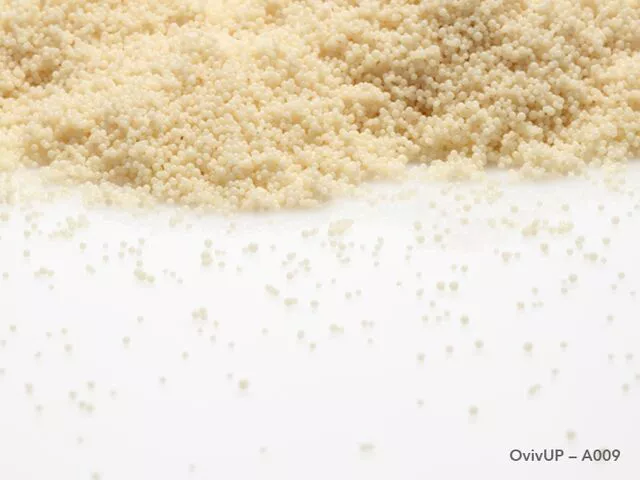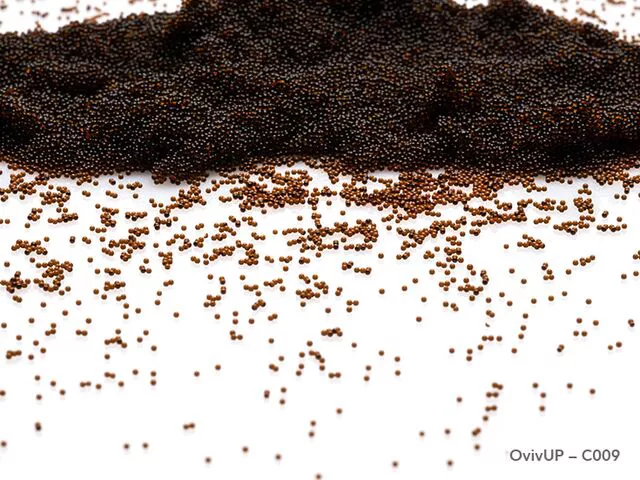 Ion Exchange Resins for Utrapure Water Treatment
OvivUP®
OvivUP premium grade ion exchange resins are the highest purity resins for the production of Ultrapure water (UPW) for the electronics and semiconductor industries.
Specially developed to meet the most stringent requirements for UPW production, OvivUP high purity resins are characterised by a high degree of purity that permits shorter rinse times and longer resin life.
Contact an Expert
These UPW grade ion exchange resins offer significant improvement in rinse down (to a resistivity ≥ 18.2 MΩ.cm), lower levels of TOC leakage and boron, and significant reduction in the leakage of metallic impurities to the sub-ppt level.
In particular, the non-regenerative mixed-bed resin OvivUP – M020 premium grade resin demonstrates excellent specificities for obtaining high-quality UPW. OvivUP – M020 is especially conditioned and rinsed for producing semiconductor grade UPW with the highest quality standards (resistivity ≥ 18.2 MΩ∙cm and TOC ≤ 1 ppb). The premium quality of this resin is achieved by using very high-grade UPW (following IRDS guidelines) for the cleaning and rinsing of the resin during the manufacturing process.
Main features and benefits include:
Semiconductor grade ion exchange resins
High purity during manufacturing process
Peak performances such as superior TOC and resistivity rinse profiles
Reduced rinse volume, shorter rinsing times
Low Boron and metal leaks
Quality assurance with detailed analysis certificate available for each batch of high purity resins
Gas barrier packaging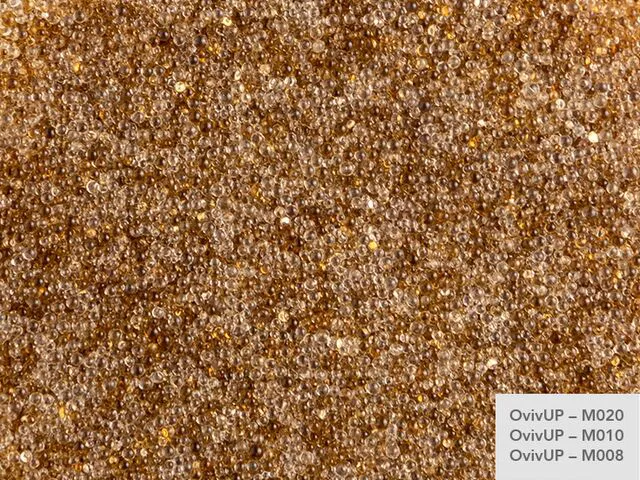 OvivUP cation and anion components can be provided as mixed beds (OvivUP – M020, OvivUP – M010, OvivUP – M008) for ease of start-up or separately (OvivUP – A009, OvivUP – C009) depending on the needs of the installation.
Ovivo ready-to-use ultrapure grades mixed bed resins are specially prepared resin mixtures designed for final purification of UPW. They are engineered with different cation and anion component ratios to perform best in any system and are available in different grades to fit polishing and make-up applications and achieve requested quality of water.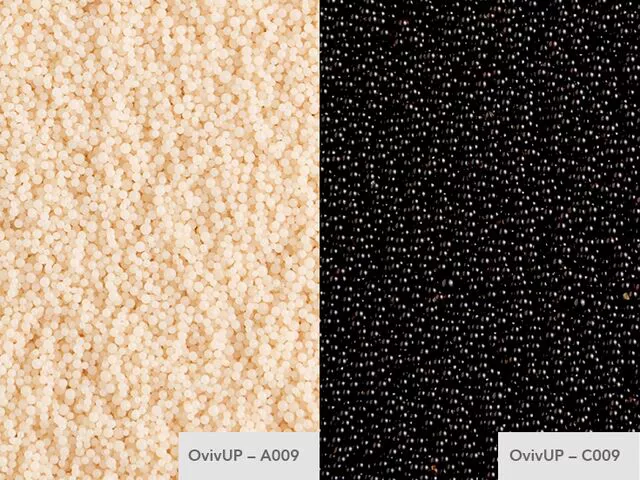 OvivUP – A009 (strong base anion resin) and OvivUP – C009 (strong acid cation resin) are characterised by great performance as a component of a regenerable mixed bed or regenerable single bed ion exchanger. These high purity resins have been developed to ensure maximum resin separability for the regeneration process.
To track the condition of ion exchange resins and determine the best time for replacing it, the resins should be periodically sampled and analysed for physical stability, fouling levels, and exchange capacity.
The optimum performance from any mixed bed unit can only be achieved if the resin is loaded, commissioned and operated correctly. All equipment must be thoroughly decontaminated using the highest quality ultrapure rinse water to avoid contamination of the resin by either foreign matter or different resin types. Always ensure the resin level conforms to the plant design and always use UPW for the filling, commissioning and rinsing steps. After filling, we recommend mixing the resin with nitrogen (N2) to ensure homogeneous mix of cation and anion resins, which might slightly separate during the filling process.
Resin is delivered from the factory in an ultrapure and clean condition, therefore only a small volume of water is necessary for rinsing during installation. Once the resin packaging is open and the resin is exposed to ambient air conditions, ensure limited exposure time to avoid resin contamination.
For more detailed information, download the Technical Data Sheets of the different OvivUP resins.