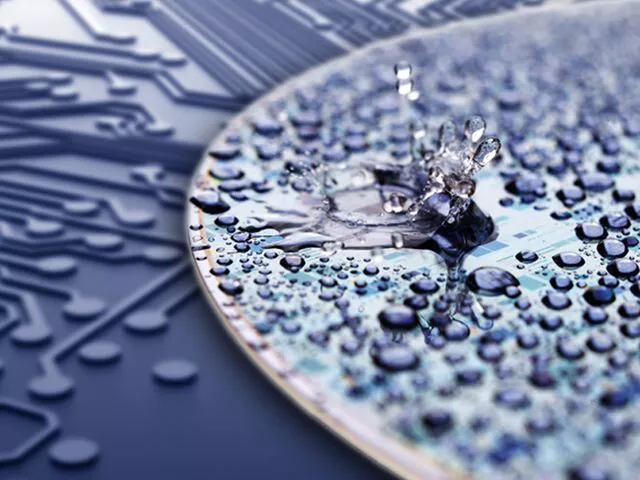 Semiconductor Water Treatment, Softeners, & Purification
Electronics Water Treatment
Ovivo provides sophisticated water treatment solutions for the manufacture of semiconductor devices from raw wafers to integrated circuits, from LCD screens to OLED displays and from Microelectromechanical systems (MEMS) to photovoltaic cells.
See Our Technology Solutions
Water is a critical raw material
The manufacture of semiconductor and other electronic devices requires large volumes of Ultrapure water (UPW) and generates large volumes of wastewater.
Ovivo develops and provides high-performance technologies to serve this continuously evolving industry and helps partners meet the most stringent requirements. Our wastewater treatment solutions allow us to reclaim large amounts of water and leave one of the smallest environmental footprints.
Ovivo is a natural partner for the Electronics Industry
As a member of the Semiconductor Equipment and Materials International (SEMI) and International Roadmap for Devices and Systems (IRDS), Ovivo has an in-depth understanding of the electronics industry. This knowledge and experience position us as the natural partner to provide customised water treatment solutions.
Starting with a thorough analysis of our clients' specific manufacturing conditions, Ovivo designs and supplies solutions that meet the exceptionally high standards of this industry.
As an innovation-oriented company, our Switzerland-based Global Knowledge Centre is working closely with industry partners to develop new solutions from maximising reclamation of wastewater to optimisation of costs and minimise environmental impact:
UPW Treatment Plant: Ovivo is working tirelessly to provide the purest water possible to meet the global semiconductor industry requirements.
Reuse, Reclaim and Recycle Plant: Specially designed reclaim systems help reduce effluent waste discharge, minimise raw water needs and protect the environment.
Semiconductor Wastewater Treatment Plant: To meet new manufacturing challenges, protect the environment and conserve resources, Ovivo has developed state-of-the-art processes that meet both current and future reclaim and discharge requirements.