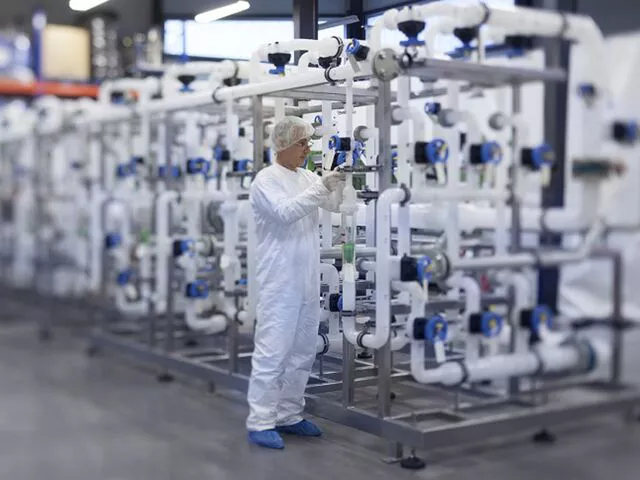 Ultrapure Water Purification Technology
UPW Treatment Systems
A reliable partner for the production of Ultrapure water (UPW) is critical in the continuously evolving manufacturing process of electronics devices.
See Related Products & Technologies
Your partner for UPW Treatment systems
Ovivo's technical capability, decades of applications development, continuous innovation and extensive range of products enables us to assist our customers in all phases of UPW production.
Consistently evolving with the Industry
Particles represent the most significant threat to production yield.  Ovivo strives to design, construct and commission the most reliable Ultrapure water systems even exceeding the most stringent International Roadmap for Devices and Systems (IRDS) requirements. 
As the density of integrated devices increases continuously, the need for the highest quality Ultrapure water continues.  The geometry of today's integrated circuits is so complex that even the most minute contaminant will impact the final product. Ovivo's ongoing commitment toward the elimination of particulates and trace contaminants that affect yield is paramount.
With more than 200 UPW systems successfully installed worldwide, Ovivo owns a global network of dedicated service centers and ensures:
Cutting-edge technology and innovation such as metal-free polishing
Reliable and durable systems meeting the exceptionally high standards of the industry
Highest system efficiencies and associated lowest operating cost
Highest water conversion with lowest chemical consumption