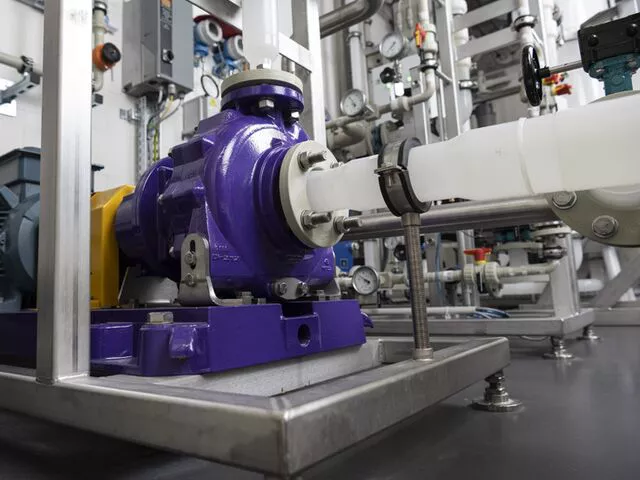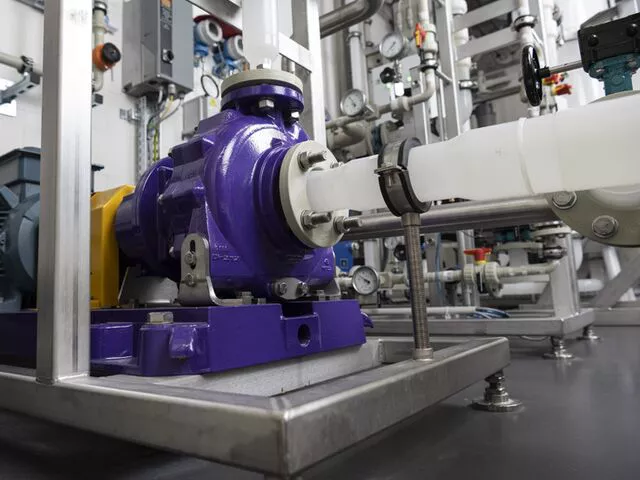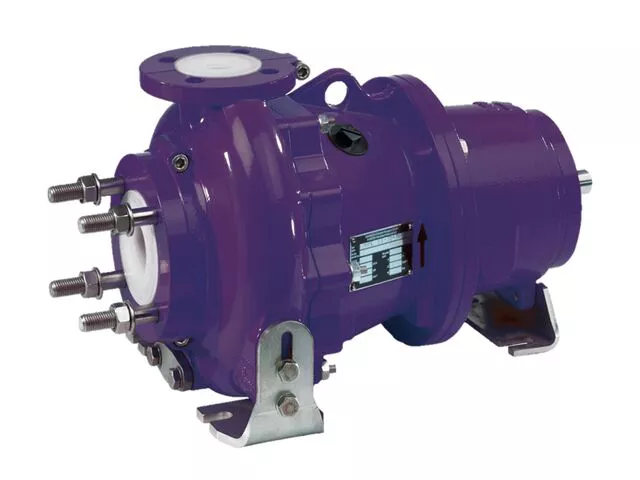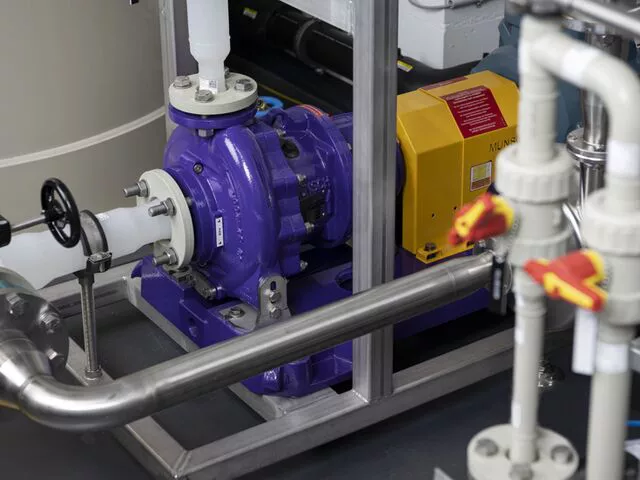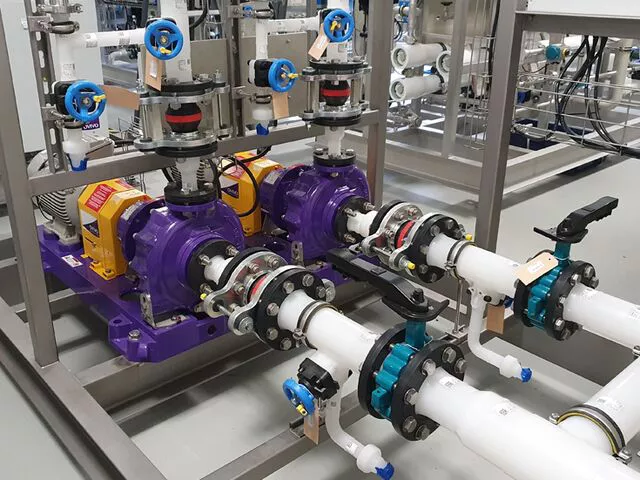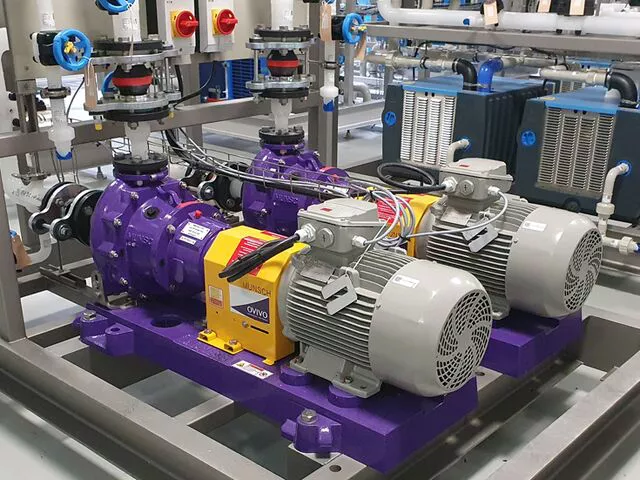 High-Purity & Semiconductor Water Treatment Pumps
UPW Pumps
Our new generation of non-metallic, high-purity pumps, for Ultrapure water (UPW) applications, are designed and manufactured to the most stringent semiconductor standards to meet current and future International Roadmap for Devices and Systems (IRDS) requirements.
The non-metallic nature of both our NPC and NP model UPW pumps make these systems ideal for use in the final polishing sections of UPW plants and state-of-the-art semiconductor fabrication facilities.
Contact an Expert
Thanks to our exclusive partnership with a highly specialized manufacturer of non-metallic pumps, we have developed the unique NP and NPC pump models, which represent the best solution for your UPW production plant. Our UPW pumps have the following features:
Superior quality materials (PVDF-HP, SiC, E-CTFE) for maximum purity

All wetted parts are cleaned according to semiconductor-grade requirements

Peak performances with large range of flow and pressure

Designed for cold and hot processes and suitable for a large range of temperatures from -20 to 110 C

(-4 to 230 F)

Increased life time and maintenance-friendly with simple assembly and disassembly
High purity metal-free materials
All pumps periodically require maintenance, which needs to be followed by a rinse up before being returned to operation. However, during rinse up, standard pumps often shed particles that must be flushed at high velocities – a process in itself that can result in particles contaminating the distribution system. While particles cannot be removed completely, conductive particles from standard pumps can be eliminated from the process stream by replacing 316L Stainless Steel impellers with PVDF-HP impellers, which is one of the main features of Ovivo's UPW pumps. Any particles, should they exist, will therefore be inert, minimizing the conductive device failure that might result during pump maintenance, possible leaks or pump failure.
Our mechanical seals (stationary and rotating seal rings), specifically developed for our non-metallic pumps, are made from Silicon Carbide (SiC). In addition, the spring is coated with a fluoropolymer. Together, these provide superior corrosion and wear resistance, ensuring maximum operating reliability and a long service life while being easy to assemble, disassemble and repair.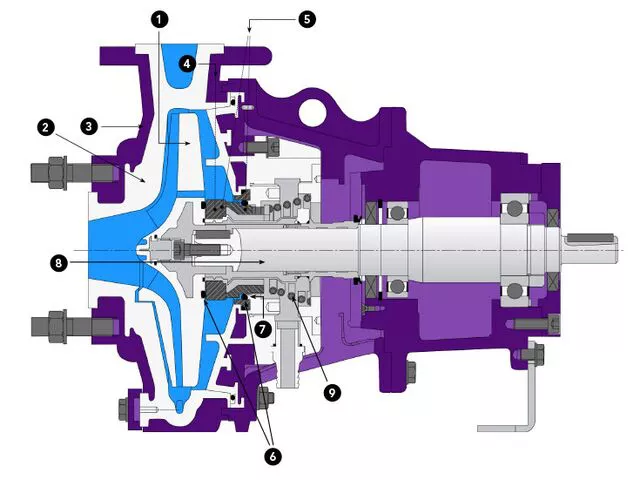 Ovivo's UPW pumps are designed to eliminate metallic and oxidizable particles from the system through the use of high-quality and reliable materials.
High-efficiency PVDF-HP impeller (low NPSH requirements and unaffected by reverse rotation)

Vacuum-resistant PVDF-HP volute casing with wall thicknesses greater than 10 mm (0.4 in) for excellent wear allowance

Armored casing made from robust metal to accommodate all allowable system pressures and piping loads

Rotating seal ring, designed with larger outer diameter to counteract edge pressure effectively and positively locked to the shaft sleeve

Rotating and stationary seal rings manufactured from Ekasic

®

C (advanced SiC to offer maximum abrasion resistance)

Static O-rings seated with defined preload

Dynamic O-ring prevents fluid releases to atmosphere (optimally and reliably positioned)

Cr-Ni-Mo shaft sleeve with fluoropolymer coating (positively locked to the shaft)

Fluoropolymer coated spring (E-CTFE) located outside the path of the pumped fluid