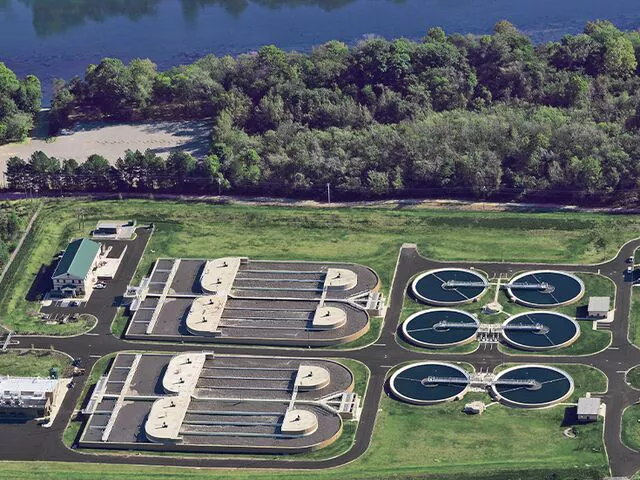 Municipal Sludge Treatment & Purification
Municipal Wastewater
With thousands of installations worldwide and over a century of expertise in municipal wastewater treatment, we understand the challenges that plants and operators face in keeping pace with government regulation and ensuring the cleanest effluent.
See Our Technology Solutions
Keeping pace with change and achieving the best results
Ovivo develops innovative solutions that encompass all aspects of wastewater management, and are designed to produce the cleanest water before it is returned to nature.
Ovivo systems have been installed in thousands of municipal wastewater treatment plants over the past century. Not only do Ovivo's products have proven longevity, but our engineering teams are able to improve the efficiency of conventional processes so upgrades can be made on established systems. This ensures our partners are able to meet constantly evolving effluent regulations, keep pace with ever-growing municipal populations and adapt to new public health challenges, such as perfluoroalkyl and polyfluoroalkyl substances (PFAS).
Our dedicated engineering and support teams are here to help you with expansions, new treatment objectives, and process improvements. We will select the right clarifier or screen, and design advanced processes around activated sludge, biosolids treatment, or other complex systems for your facility. Ovivo supplies all the equipment and critical components you need, including all field start-up, warranties, and long-term service support.
Committed to innovation, backed by over a century of experience
Ovivo is an industry leader in the field of wastewater processing. Our partners know us well for our sought-after legacy brands, such as Eimco, Eimco Water Technologies, Basker Process, Brackett Green, Christ Water, Dorr-Oliver, Enviroquip, Envirotech, Jones+Attwood and others.
But Ovivo is also synonymous with innovation, particularly in SiC membrane technology and wet weather systems. Ovivo's municipal wastewater products are built from key technologies within our portfolio, spanning the entire flowsheet.