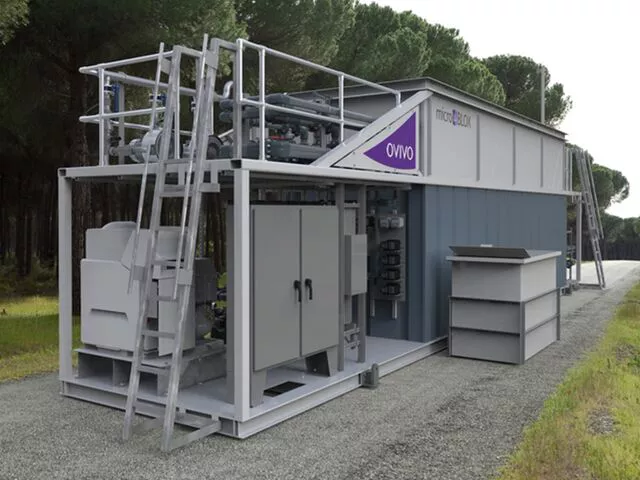 Mobile & Workcamp Water Treatment Equipment & Technology Solutions
Package, Mobile & Workcamp Solutions
Ovivo brings more than a century of experience in designing installing and maintaining wastewater treatment systems. From decentralised water and wastewater systems, to storm water treatment and emergency relief systems, Ovivo provides robust and flexible solutions and fully integrated plug-and-play systems to meet demanding build schedules with tight timelines and budgets.
See our FilterBoxx Solutions
Bringing industry-leading packaged system technology to your project
Ovivo's diverse product line of modular and containerised solutions are uniquely engineered for critical budget, schedule, tight footprint, high effluent quality driven projects, with simplicity in maintenance and operation in mind. Our systems include unmatched performance, easier operation, and reuse quality effluent. If desired, we can even design in low effluent TN and TP goals.
Technology and automation advancements, lessons learned, and innovations are continually assessed by Ovivo and implemented in order to provide our customers with enhanced sustainable operations.
Robust systems for demanding project initiatives
Since 2001, Ovivo has played a pivotal role in establishing and innovating pre-engineered wastewater systems in a variety of technology configurations and flow ranges.
All of our package, mobile and workcamp products include the following customer benefits:
Outstanding treatment performance to meet all regulatory targets
Minimised construction, operating and lifecycle costs
Delivery as fully engineered systems, ready to operate, meeting your needs and simplifying your project.
Engineered to provide ease of operation and long-term reliability
Modular, skidded and containerised solutions for space constraints
Robust proven products with minimum operator intervention
Fully automated with opsCTRL™ to allow remote monitoring and diagnostics