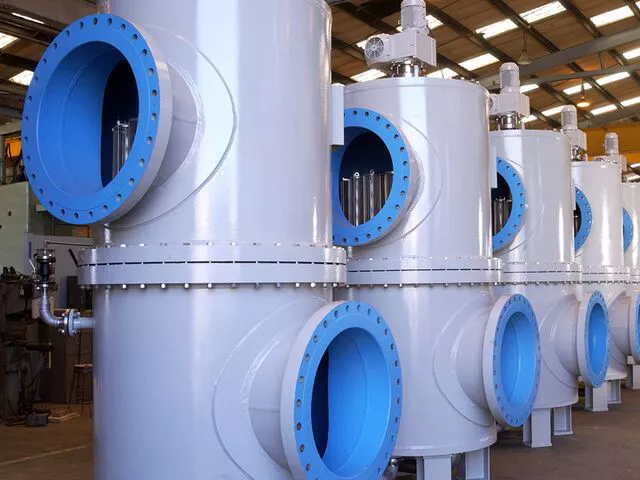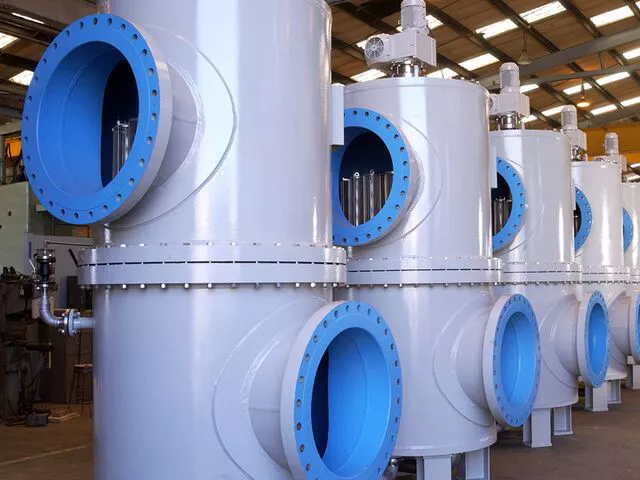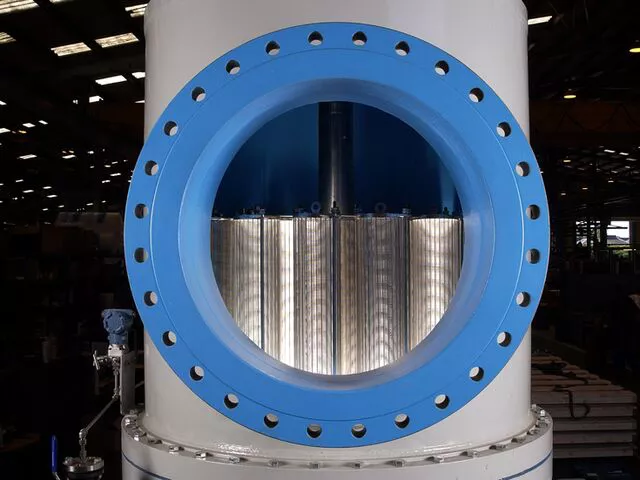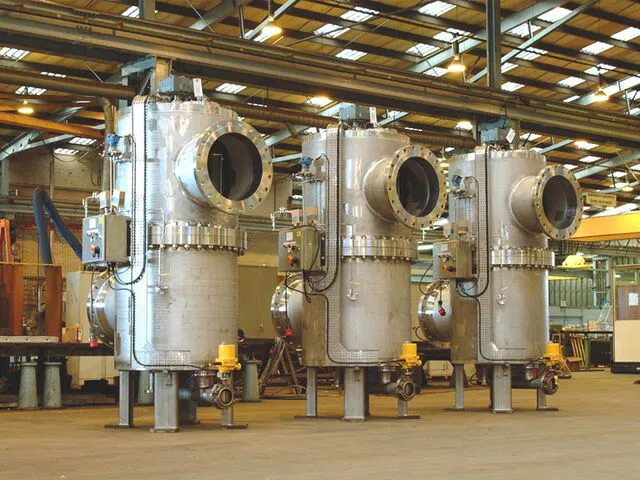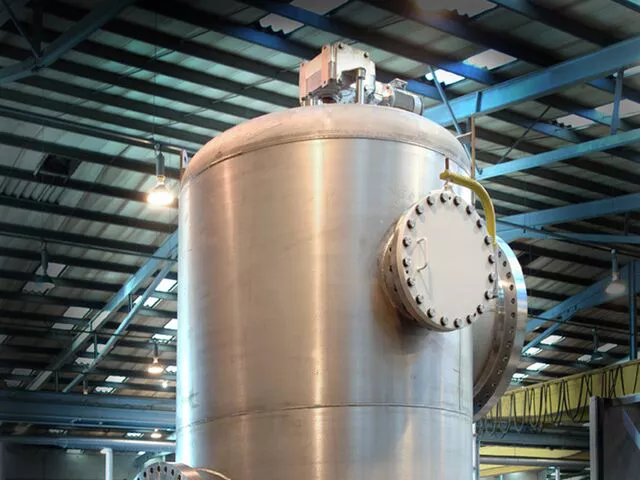 High-capacity pipeline fine debris removal
Brackett Brieden™ Automatic Backflushing Strainer
The Brackett Brieden Automatic Backflushing Strainer prevents macro fouling of downstream equipment by capturing and removing fine debris. The patented breathing element enables efficient backflushing of challenging materials, preventing high differentials inside the strainer.
This solution provides is a fully automated, 24-hour debris collection and removal solution that complies with nuclear and industrial codes and standards. The system even self-cleans automatically without interrupting flow.
Contact an Expert
The Brackett Brieden Automatic Backflushing Strainer achieves unsurpassed debris removal with minimal water discharge. Our team of highly skilled engineers will select the optimal unit to suit the hydraulic requirements of the application and ensure that the highest efficiency and reliability are maintained, reducing operational costs and maintenance requirements.
The Ovivo team works closely with our partners to understand their debris removal needs by ensuring:
Customisable designs for optimal flow efficiency

High differential applications

Seismically qualified for nuclear power applications

Variable inlet and outlet orientations to suit site specific requirements
Fully customisable for a range of process water requirements
Brackett Brieden Automatic Backflushing Strainer are fully customisable and offer a range of benefits that position this product ahead of the competition. This reliable solution has the following features:
Designed to maintain operability during and after high load applications, such as extreme debris influxes or seismic events

Does not require an external pump or external water source for flushing

Performs a complete backwash cleaning cycle without interruption to filter flow. 

Vast range of mesh material options to suit a range of applications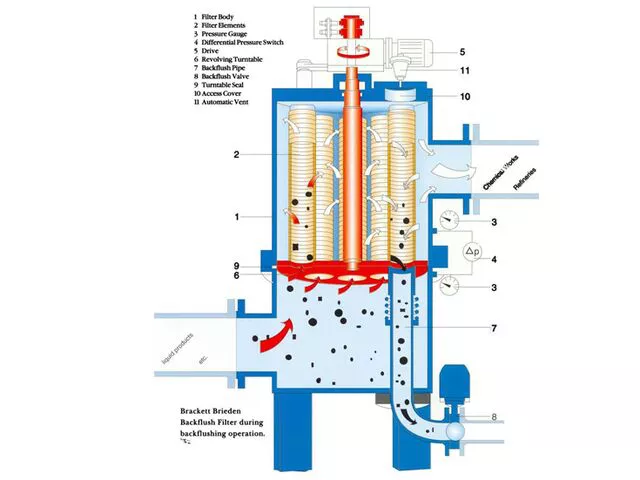 Zero carryover of debris
The Brackett Brieden Automatic Backflushing Strainer consists of a vessel that can be mounted directly into an existing pipeline. The vessel contains numerous screening elements and a backwashing mechanism that can be operated manually or by pressure differential. 
Water enters the inlet of the Brackett Brieden Automatic Backflushing Strainer and passes through the screening elements to the outlet. Any debris in excess of the screening aperture size is captured on the inside of the screening elements. As debris accumulates, the differential pressure across the screen increases until it reaches a set point, where the cleaning cycle is initiated.
When backwashing, an actuated valve in the backwash line opens creating a positive line pressure which causes a reversal of the flow local to the filter element, whilst the turntable rotates and one element at a time is brought over a backwash discharge line, where captured debris is then discharged to waste. This enables the Brackett Brieden Automatic Backflushing Strainer to backwash without interruption of flow.