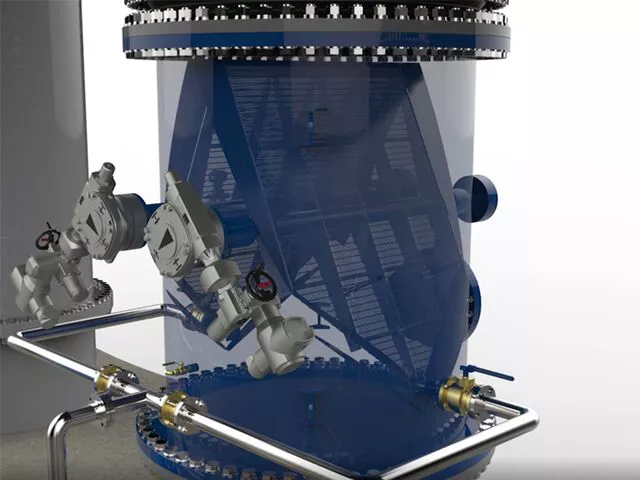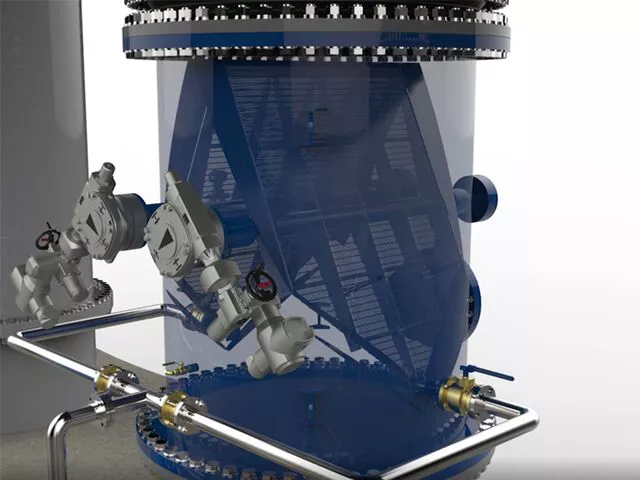 Increasing cooling efficiency of heat exchangers and condensers
Brackett Green® Automatic Tube Cleaning System
The Brackett Green Automatic Tube Cleaning System (ATCS) is a fully automated 24-hour cleaning solution for condenser tubes that reduces fouling and corrosion, prevents tube failures. The ATCS also eliminates the cost of mechanical or chemical treatment, whilst achieving minimal pressure loss due to its patented design.
Removing scale from heat exchangers and condenser tubes is costly and labour-intensive. The Brackett Green ATCS eliminates the maintenance costs associated with offline cleaning, eliminating the need for downtime required in mechanical or chemical cleaning methods.
The Brackett Green ATCS optimises condenser heat energy transfer, thus improving plant efficiency. The system can be supplied as a standalone unit or as a complete solution with skid mounted recirculation pumps, controls, balls and ball collectors.
Our team of highly skilled engineers works closely with our partners to understand their debris removal needs in order to select the optimal unit to suit the hydraulic requirements of the application and ensure the highest efficiency and reliability.
The Brackett Green ATCS is fully customisable to suit a vast range of locations and ensure optimal cleaning efficiency. All our systems are seismically qualified for nuclear power applications. Other key features and benefits include:
 

The capability to maintain operability during and after high load applications, such as seismic events

A patented zero ball loss, recovery and recirculation system

The capability to perform a complete cleaning cycle without interrupting essential flow to the heat exchanger

A vast range of ball sizes and materials to suit a range of applications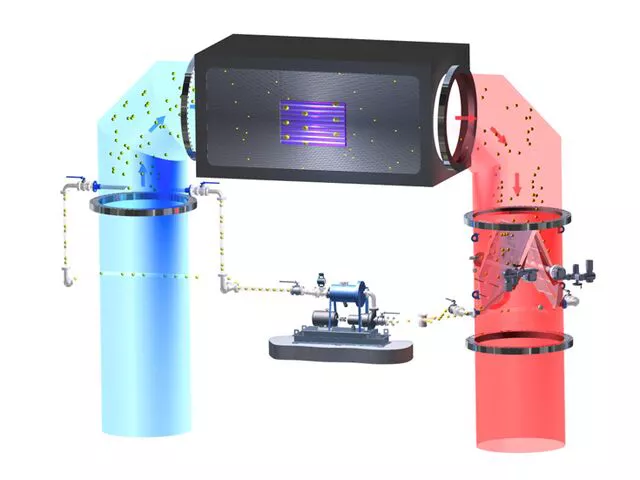 Low maintenance automatic tube cleaning
Ovivo's simple and highly effective Brackett Green ATCS is an innovative solution to eliminate tube contaminants. The system injects and equally distributes elastomer rubber balls, slightly larger than the tube diameter, into the water supply line using an appropriate injection method for optimum ball distribution.
The flow of cooling water carries them through the condenser tubes, where the balls clean the surface of the tubes removing deposits including silt, scale and biological fouling. A strainer section in the cooling water outlet collects the balls on the downstream side of the condenser and a centrifugal pump moves them into the reinjection point ready for the next cycle.
Brackett Green Automatic Tube Cleaning System Technical Information
The Brackett Green ATCS, which has been successfully installed in hundreds of applications worldwide and refined over the years of experience, has the following technical specifications:
Flow capacities of 118,000 m3/hr (520,000 GPM), and higher if required.

Robust design capable of sustaining high differentials and seismic loads.

Diameter from 250 mm (10 in) to 3,700 mm (144 in).

Customisable design and range of materials.