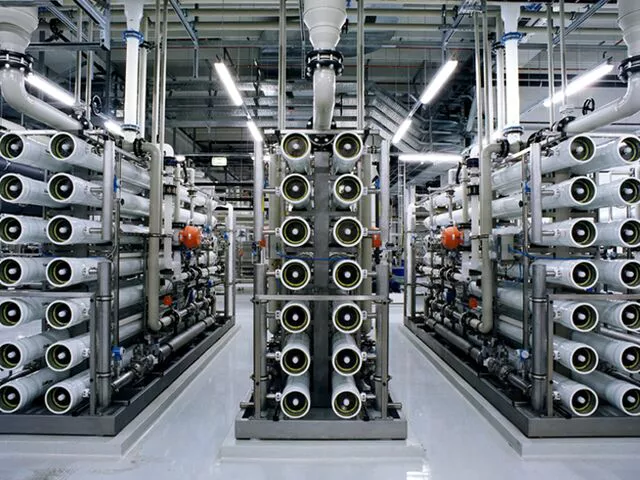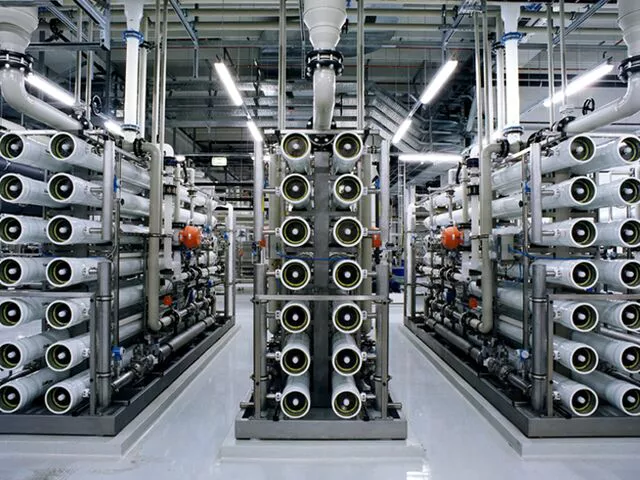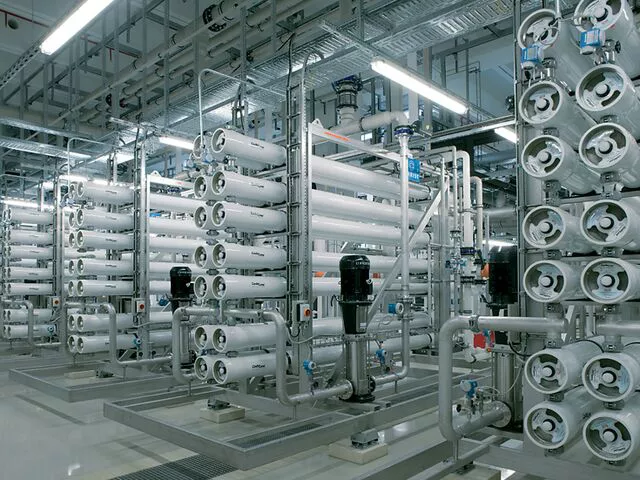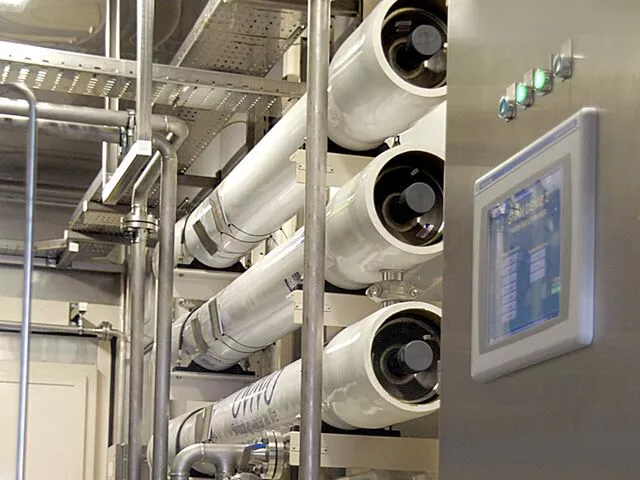 Membrane filtration by reverse osmosis
Reverse Osmosis
Reverse osmosis removes dissolved contaminants from water to make it suitable for a variety of uses. Especially suitable for desalinating seawater and/or purifying lower salinity feed waters as part of a high purity demineralisation process.
Designed to match your specific application taking into account the incoming feed water conditions, product water requirements and available space. Our reverse osmosis (RO) systems often include advanced pre-treatment, such as Silicon Carbide UF to extend RO membrane life and reduce cleaning operations.
Contact an Expert
Reverse osmosis systems are a sustainable technology to remove dissolved contaminants from water sources without the use of bulk chemicals. They are used in a variety of municipal and industrial applications, where the removal of dissolved solids from water is required. Our reverse osmosis range offer a variety of benefits that put this product ahead of the competition, such as:
Scale controlled using Ovivo Scalexit products

Wide variety of membrane types and array configurations

to meet site specific conditions

Energy efficient designs with variable speed drive for feed pumps and energy recovery

Robust proven designs maximising availability

Fully automated for operation on unoccupied sites

Compact footprint

Pre-treatment technologies to prevent membrane fouling

Modular skidded design or mobile containerised units

opsCTRL™ enabled to allow remote digital monitoring and diagnostics from mobile phone, tablet or PC
Flexible reverse osmosis solutions
Ovivo can supply reverse osmosis units as a packaged plant, with pre-engineered specifications, or as a custom-built system. The latter option allows for greater flexibility in meeting customer requirements in terms of footprint, performance, energy consumption, O&M resource availability and many other factors.
Our team works closely with all our partners to assist with their water purification needs. By selecting the appropriate membranes, we can optimise our reverse osmosis solutions to provide the required treated water quality and minimise energy consumption. As part of our seawater systems we can include energy recovery devices to reduce electrical power consumption. Our engineering team can also assist with:
Feed studies

Life cycle cost analysis

Full design build support

Process optimisation

Refurbishments and upgrades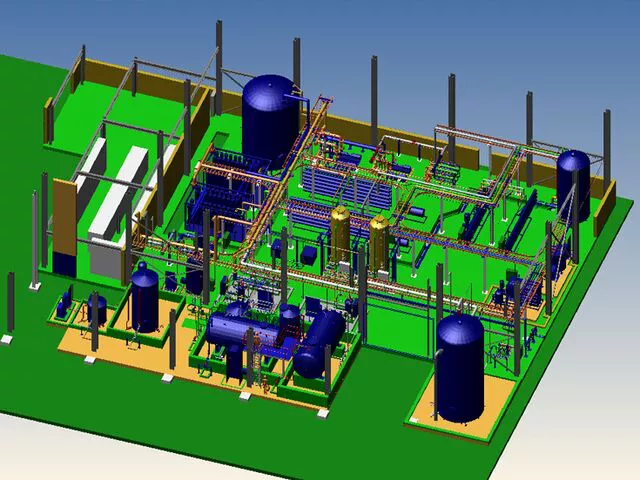 Reverse osmosis is a process where dissolved ions can be separated from a liquid stream using a semi-permeable membrane. When a salt solution is present on one side of a semi-permeable membrane and a lower salt solution is present on the other side, water is pulled through the membrane to dilute the more concentrated solution. This process is called osmosis and generates an osmotic pressure.
In reverse osmosis systems pressure is applied to the more concentrated salt solution to overcome the osmotic pressure and push the water through the semi-permeable membrane, concentrating the salt solution further. The clean water that passes through the membrane (permeate) is then used as required, with the concentrated solution being disposed to drain or recycled as appropriate.