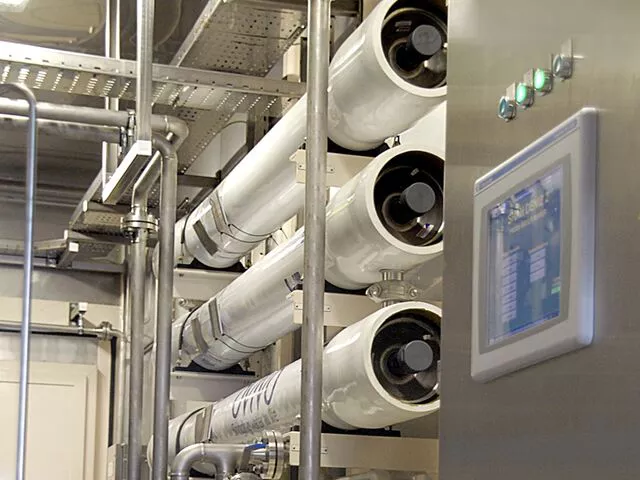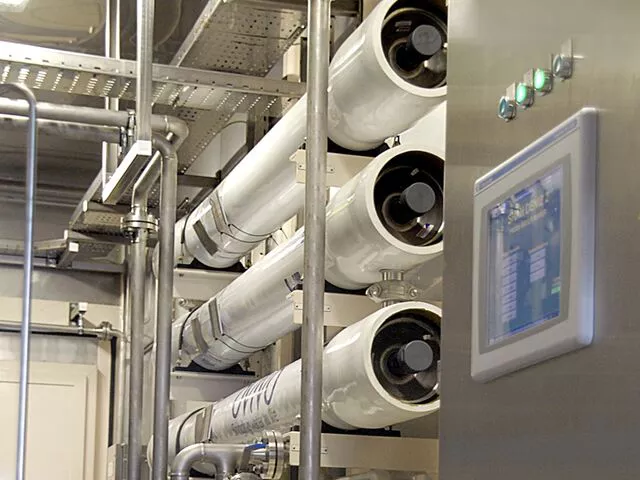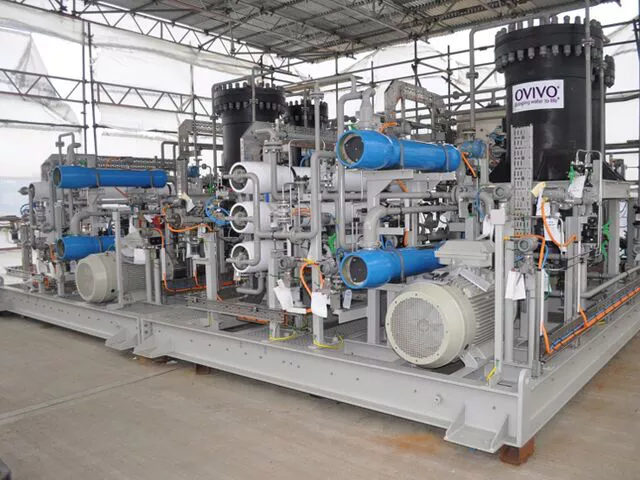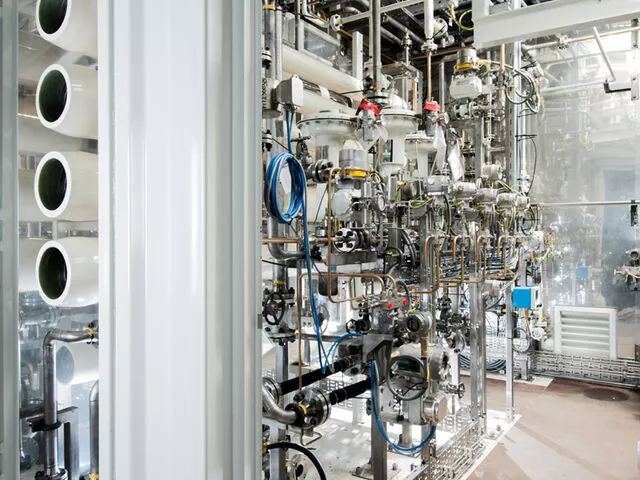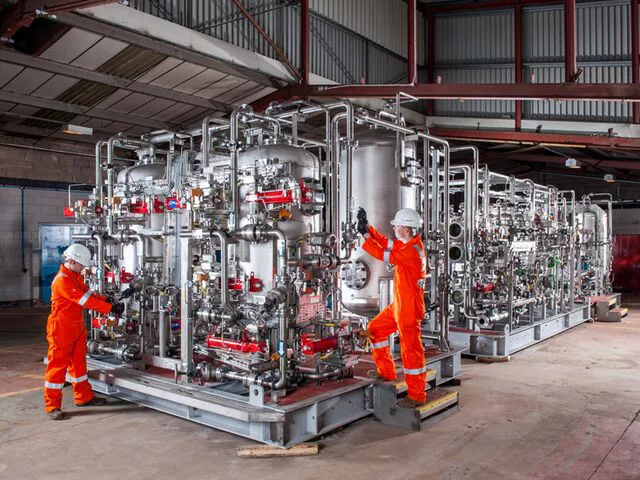 Fresh Water Purification Equipment
Fresh Water Makers
Fresh Water Makers are used to remove salt and other impurities from seawater and produce water suitable for drinking and other applications. These systems are designed and built to be extremely robust and reliable, with minimal operator intervention and maintenance.
Ovivo's Fresh Water Makers, from our Caird & Rayner heritage brand, are designed to operate in remote and harsh environments, such as offshore platforms, floating production storage & offloading (FPSO) vessels and other upstream assets. These products can also be used in downstream environments, such as shore-based refineries and terminals.
Contact an Expert
Ovivo offers two Fresh Water Maker options: pre-engineered and custom-designed. The pre-engineered Fresh Water Maker series utilises metallic corrosion-resistant materials in a compact modular skidded or containerised design, which is extremely reliable, has a rapid deployment time and is supplied with simple and pre-engineered documentation. Ovivo's custom-designed options are precisely matched to client and international specifications (e.g. NORSOK, API, Oil Company Engineering standards etc.) and come with extensive and detailed documentation/Inspection and QA/QC levels.
All Ovivo supplied Fresh Water Maker products have the following features and benefits:
Robust proven designs maximising plant uptime

Energy-efficient designs with variable speed drive for pumps

Fully automated for operation on unoccupied sites

Advanced pre-treatment technologies to prevent membrane fouling

 

Compact footprint with skid mounted or containerised layouts

opsCTRL™ enabled to allow remote digital monitoring and diagnostics from mobile phone, tablet or PC
Flexible Fresh Water Maker solutions
Ovivo's Fresh Water Maker products are designed to provide life support in remote areas of the world. They are designed and built to be extremely robust and reliable, with minimal operator intervention and maintenance required.
The Ovivo team works closely with all partners to assist with their water purification needs by providing:
Feed studies

Life cycle cost analysis

Full design build support

Process optimisation

3D modelling options

Refurbishments and upgrades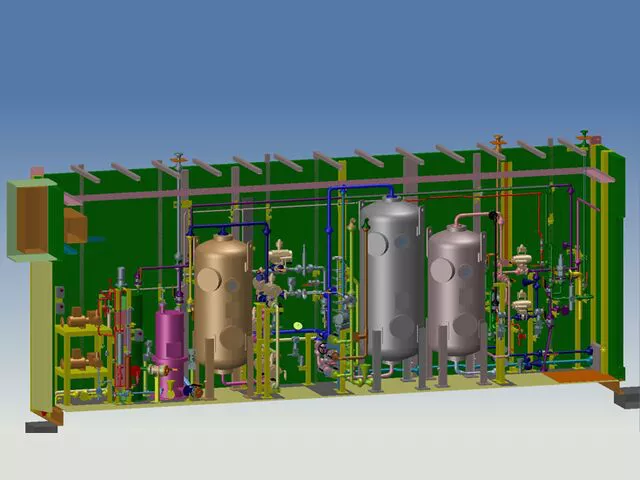 Our range of Fresh Water Makers are based on the use of reverse osmosis membranes, where dissolved ions, in this case mostly sodium chloride (salt), can be separated from a liquid stream using a semi-permeable membrane. Reverse osmosis requires a significantly lower energy demand compared to thermal evaporators, which is of high importance for platforms moving towards shore-supplied electrification and away from gas turbine power supply. Ovivo Fresh Water Makers are designed for maximum power efficiency, typically 40 to 50 percent lower than equivalent thermal desalination systems.
To prevent fouling of the reverse osmosis membranes, pre-treatment stages are included to remove suspended solids before the water enters the membrane system.  Pre-treatment stages often include a combination of advanced media bed filtration, activated carbon filters, high-capacity cartridge filtration and ultrafiltration including Ovivo Silicon Carbide (SiC) membranes.
Ovivo SiC ultrafiltration is ideally suited to regions where the feed seawater comes from a shallow intake and has very high levels of suspended solids and/or algae blooms.
Utilising our ScalExit™ advanced range of scale inhibitors we can maximise water recovery and minimise scale formation prolonging RO membrane life. Water that has passed through the reverse osmosis membranes (permeate) contains very low levels of minerals and as a result this water is corrosive to metallic pipework and fittings. The water is therefore mineralised using a bed of calcium carbonate with additional carbon dioxide injection, when required, to reduce corrosion potential and improve the taste of the treated drinking water.
To prevent bio growth the water can be chlorinated and/or treated via UV disinfection before entering the supply network.