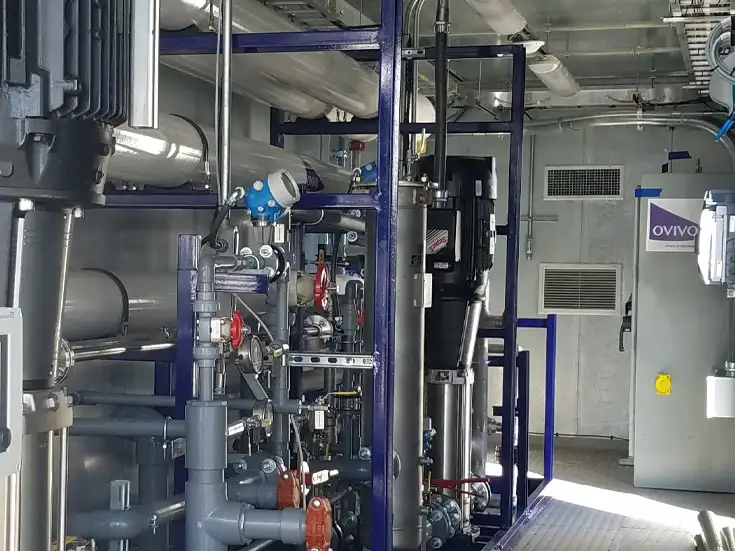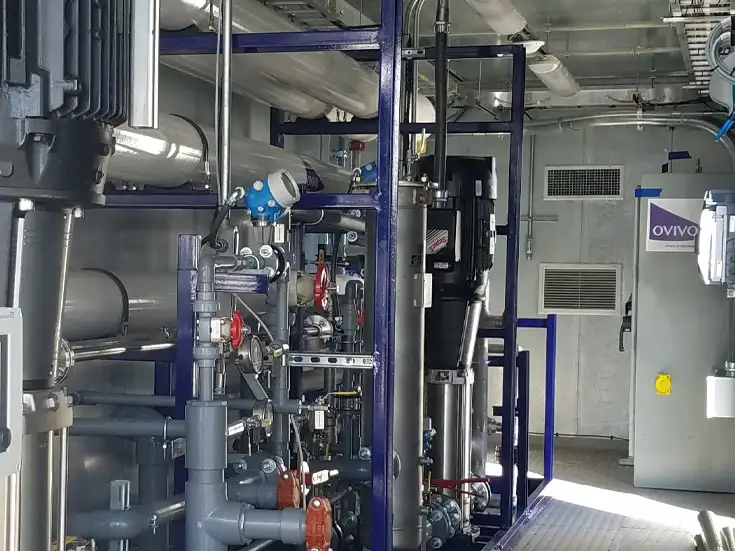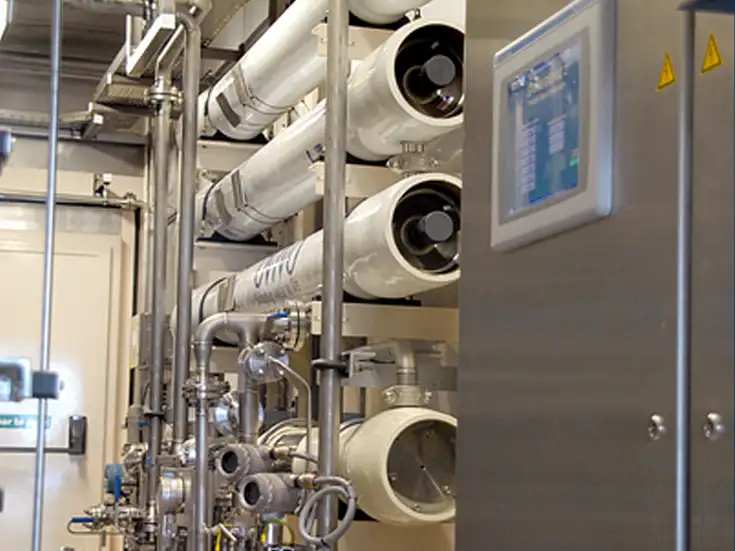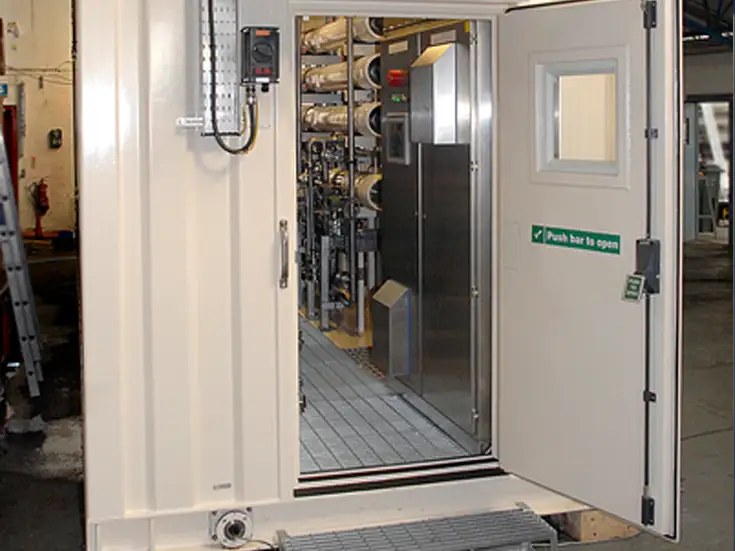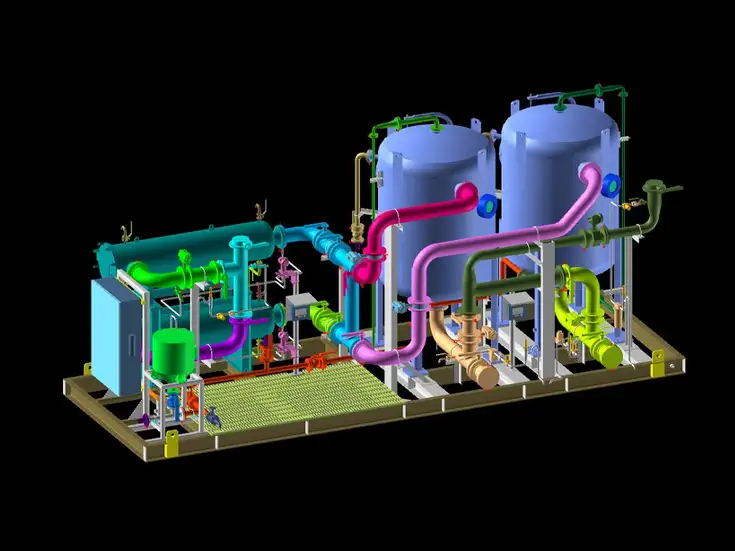 Water Purification Solutions for Green Hydrogen
H2PW™
Our H2PW systems are fully integrated modular solutions for green hydrogen water treatment. They have the flexibility to treat incoming seawater, tertiary wastewater, industrial recycled water, river water and city potable water.
Meeting all major Electrolyser type requirements including alkaline, PEM and SOEC variations, the H2PW exceeds industry standards of ASTM D1193-06 Type 1 and of ISO 3696:1987 Grade 1.
Contact an Expert
Designed for Green Hydrogen water treatment, the H2PW system is based on an integrated process to remove dissolved contaminants from water sources without the use of bulk chemicals and minimising energy and water consumption. Multiple units can be installed in parallel depending on electrolyser capacity and purified water demand.
Our solutions include recirculation loop filtration and mixed bed polishers to remove trace impurities to match your specific needs.
Wide variety of membranes to meet site-specific conditions
Energy efficient designs with variable speed drives for feed pumps and energy recovery
Robust proven designs maximising availability
Fully automated for operation on unoccupied sites
Compact footprint
Advanced pretreatment technologies to prevent membrane fouling including Ovivo Silicone Carbide (SiC) UF membranes for high turbidity feed water sources
Modular skidded design or containerised units
OpsCTRL® enabled to allow remote digital monitoring and diagnostics from mobile phones, tablets, or PC
Flexible green hydrogen electrolyser solutions
Our water purification systems for green hydrogen production can be supplied as a packaged plant, with pre-engineered specifications, or as a custom-built solution. A range of pretreatment add-on modules are also available.
Our team assists our partners in selecting the appropriate process for their water purification needs. Optimising their pure water to produce green hydrogen while minimising energy consumption. H2PW solutions can be supplied on a capital purchase, as a build own operate or on a rental basis.
Our engineering team can also assist with:
Feed and pilot studies
Planning stage desktop studies
Water analysis and reporting
Life cycle cost analysis
Full design build support
Refurbishments and upgrades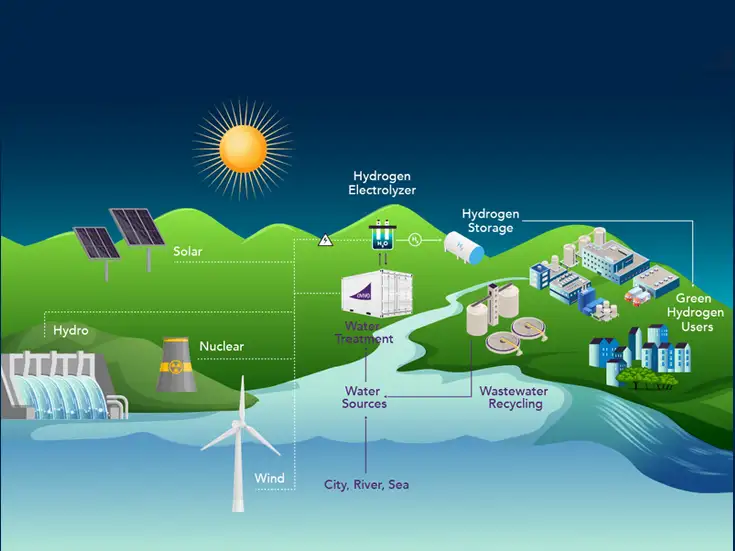 The basic system comprises a pre-treatment followed by a single pass Reverse Osmosis (RO) feeding an Electrodeionisation (EDI) stage. The combination of pretreatment, RO and EDI modules remove particulate and dissolved solids from the feed water, producing high quality demineralised water to produce green hydrogen through electrolysis. Cartridge filtration and mixed bed ion exchange units polish recirculated water to maximise the electrolyser life.