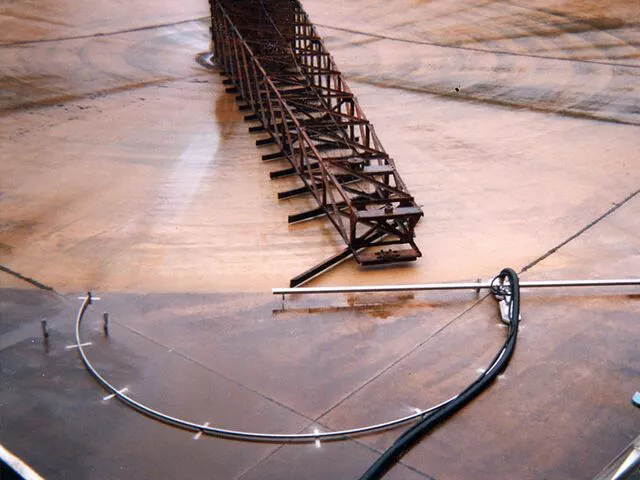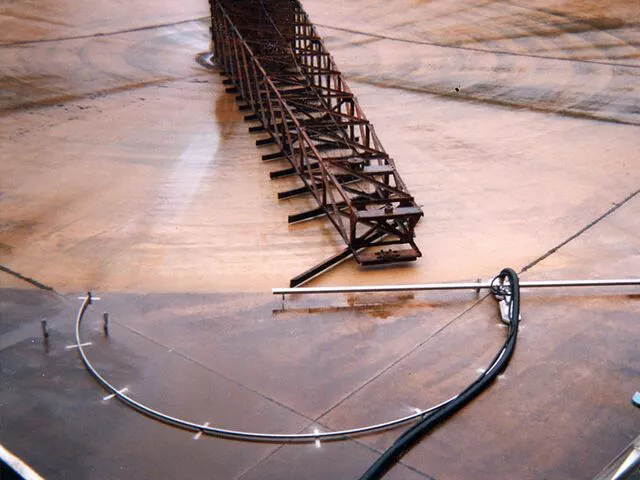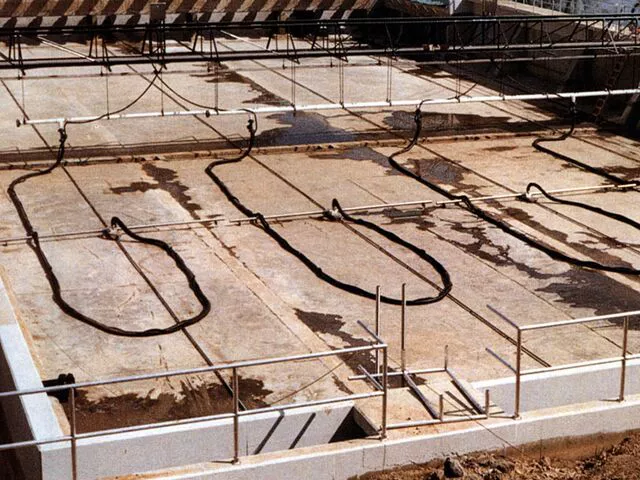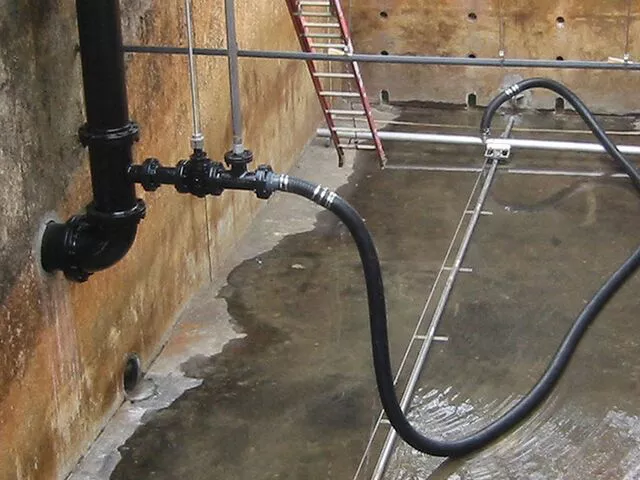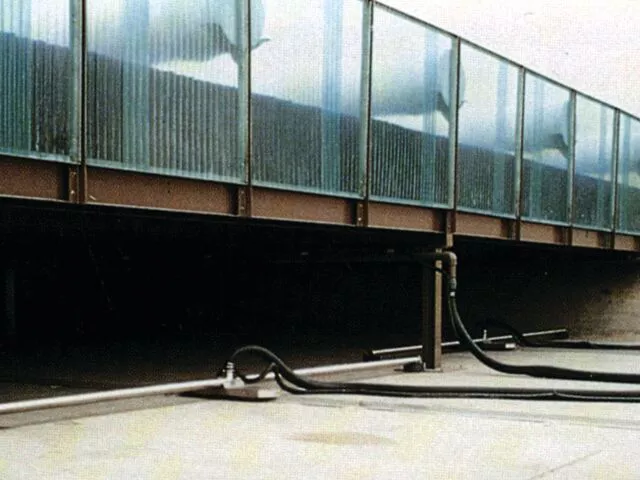 Remove accumulated solids from settling tanks
Trac-Vac® Sludge Collector
The low profile and versatile Trac-Vac Sludge Collector is ideally suited to remove accumulated solids from large or irregular sedimentation basins in drinking water applications, regardless of the flow rate or deposit patterns.
Each unit can clean areas up to 7.5 m (25 ft) wide and 61 m (200 ft) long, and larger when using multiple units. The pneumatic drive assembly is programmable, offering flexibility in speed and frequency of cleaning.
Contact an Expert
The Trac-Vac Sludge Collector is a pneumatically powered or cable driven sludge collection mechanism used for the hydraulic removal of settled solids in water treatment facilities. It is ideally suited for the removal of alum or ferric chloride-treated potable water sludge from settling tanks.
This low-profile system can travel beneath plate settlers, making it an ideal means of improving plate settler performance by removing accumulated solids from beneath laminar settling devices. An air sparger feature is available to help extend the run time between cleans of the plate settlers.
The pneumatic track style allows Trac-Vac to not only clean an area 7.5 m (25 ft) wide and 61 m (200 ft) long, but also basins of different shapes and sizes. Unlike the competition the pneumatic Trac-Vac offers an extractor that enables the unit to be removed for maintenance without having to drain the tank.
The programmable controller provides flexibility and customisation to plant operators in terms of speed, frequency of cleaning and cleaning area, so collection can be easily tailored to suit any rate and pattern of deposition.
Other important features and benefits include:
Low-cost rapid installation
Flexible retrofit solutions reduce capital costs
Suitable for any rate and variable deposition patterns
Reduced maintenance requirements and costs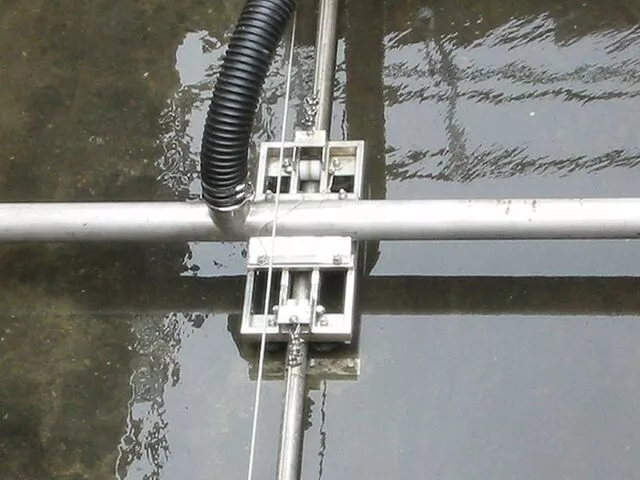 The Trac-Vac Sludge Collector travels along the basin floor using orifices located at the bottom of the suction header pipe, which are within 27 mm (5 in) of the floor, to ensure powerful suction and removal of sludge from the basin floor. Each pneumatic Trac-Vac unit typically requires an air supply of 2 cfm at a pressure of 90 psig.
Guide Rail
Tubular stainless steel rails guide tractor units through the basin. Interlocking sections are easily transported and assembled.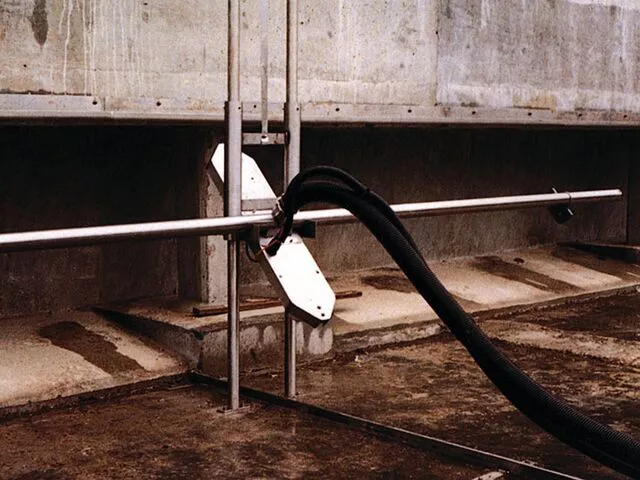 Air Umbilical
Air supply lines between the local pneumatic panel and the tractor are enclosed in a protective sheath, manufactured from the same high-density polyethylene as the sludge house. Quick release clamps and stainless-steel toggle clamps allow faster, more convenient removal and replacement of hoses than screw type clamps.
 EWT Trac-Vac Extractor
The tractor mechanism only requires infrequent servicing. When it does, Ovivo's exclusive Trac-Vac extractor lifts the unit out of the basin for easy access maintenance, without draining the basin. When servicing is complete, the tractor is quickly reinserted and indexed against the guide rail.