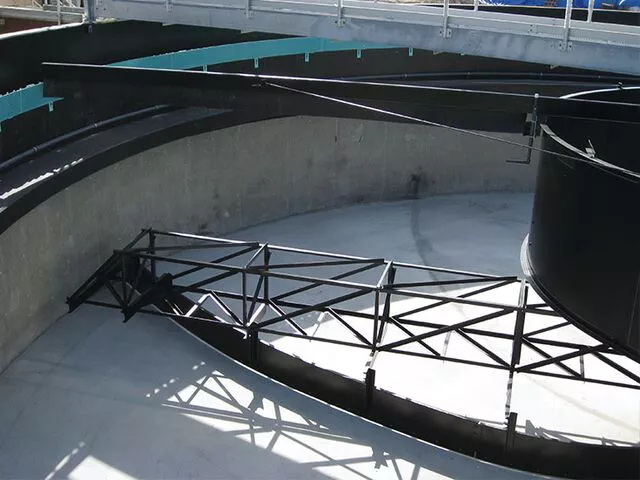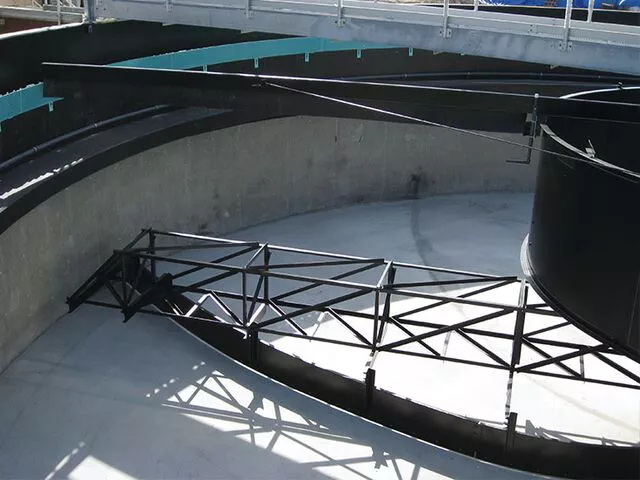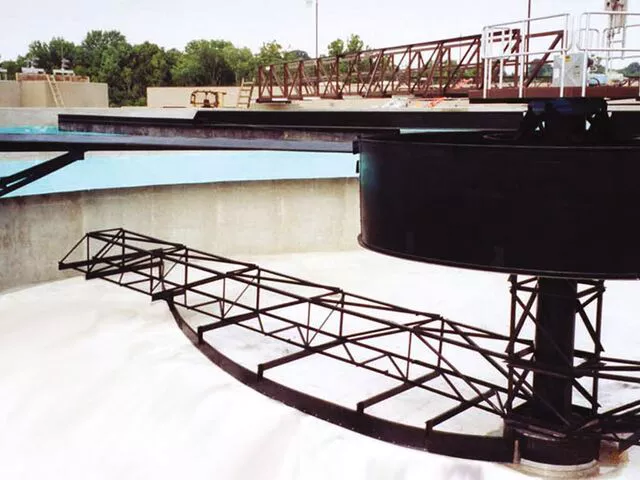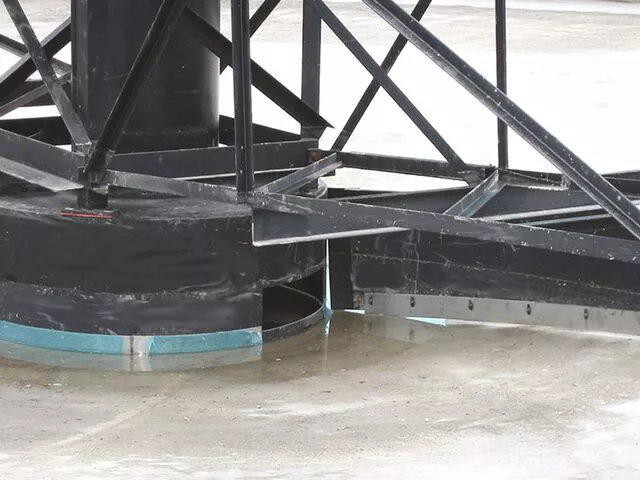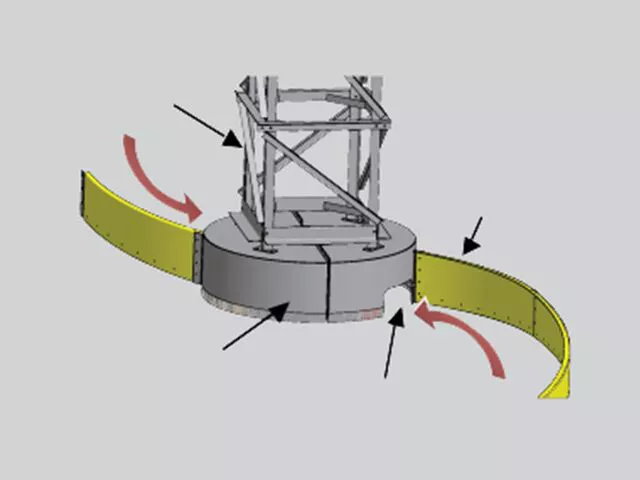 Designed for rapid sludge removal
Spiral Blade Scraper Clarifier
Developed for municipal and industrial wastewater treatment applications, this design allows a rapid return of the collected secondary sludge for fresh, highly concentrated biosolids and high quality effluent
The spiral blades are constructed to a logarithmic spiral curve with a constant 30-degree angle of attack, which allows for uniform withdrawal of sludge solids across the entire basin floor of secondary clarifiers.
Contact an Expert
The Spiral Blade Scraper Clarifier (Ovivo type C4) allows a rapid return of the collected sludge for fresh, highly concentrated biosolids and high-quality effluent. The spiral blades coupled with the rotating sludge collection drum will ensure a plug-free sludge collection experience in secondary clarifiers.
Ovivo's Spiral Blade Scraper Clarifier design also provides:
Trouble-free and quick installation
Low maintenance
Dependable equipment
80 year track record of consistent and reliable results
The design is available in bridge or column supported clarifier configurations.
The Spiral Blade Scraper Clarifier uses the fundamental principle of gravity separation of solids from liquid to produce clarified overflow water and settled sludge. Coupled to a rotating sludge collection drum, the spiral blades scrape the sludge accumulated at the bottom of the clarifier with a constant 30-degree angle of attack, bringing the sludge to the centre where it is removed. This blade and drum configuration provides consistent, highly concentrated sludge.
The spiral blades are supported by sludge removal arms of steel truss construction and are equipped with adjustable 20 gauge 304 stainless steel squeegees for a better resistance to abrasion. By design, spiral blade depth varies with the distance from the centre, clarifier size and the bottom slope.
The Spiral Blade Scraper Clarifier is easy to install and operate and has the following technical details:
Clarifier sizes: 6 to 76 metres (20 to 250 ft) in diameter
Drive design: cast-iron base, time-tested strip liner bearing, solid main gear, oil bath lubrication, deep oil reservoir, robust design, long life
Drive torque capacity: 12,202 to 1,355,818 Joules (9,000 to 1,000,000 foot-pounds) to AGMA 20 years continuous torque.
Available mechanism fabrication materials: A36 steel, hot dip galvanised steel, painted steel, 304 and 316 stainless steel. Special material options available.
Scum skimming designs available: conventional scum box, full-trough skimmer, rotating pipe skimmer