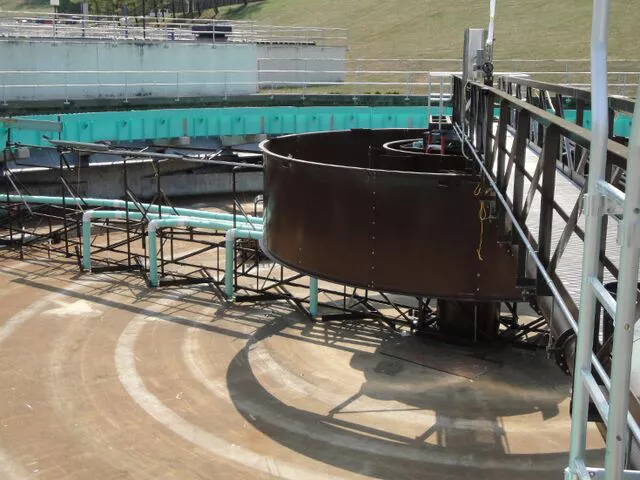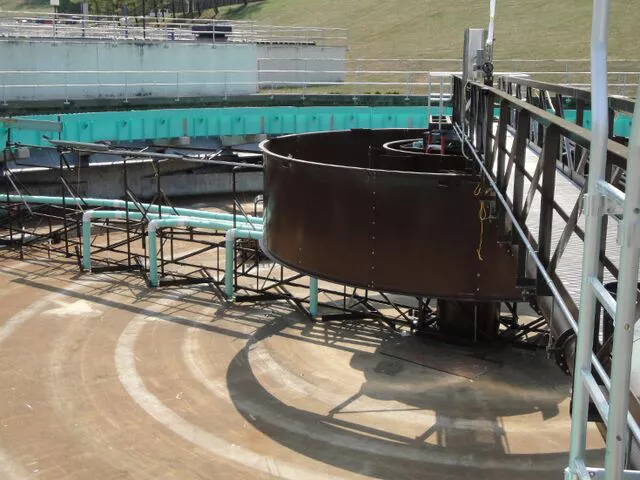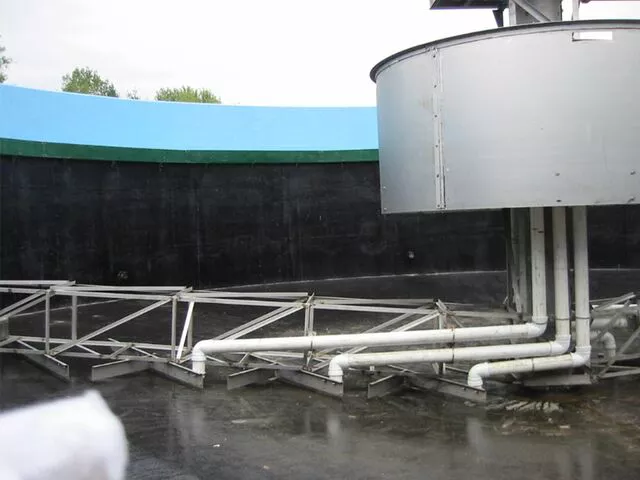 Advanced control of flexibility in sludge removal
Suction Pipe Clarifier
Designed for secondary clarification in municipal wastewater treatment applications, the Suction Pipe Clarifier features rapid sludge removal by suction, using multiple vertical riser pipes (organ pipe).
This clarifier model provides operational simplicity along with greater flexibility for removal of sludge solids.
Contact an Expert
The Suction Pipe Clarifier (Ovivo type C3S) provides a rapid return of the collected sludge for fresh, highly concentrated biosolids and high quality effluent. The suction tubes, fitted with easily accessible flow control valves, allow individual control of each sludge collection point for a more tailored gathering of the secondary biosolids.
The relatively large diameter of the riser pipes makes the Suction Pipe Clarifier intrinsically clog-resistant, resulting in lower maintenance requirements and long-lasting durable design.
The design advantage is the ability to adjust the withdrawal rate from different areas of the basin floor, which means irregularities in the depth, density and age of the sludge blanket can be remedied, giving operators "hands-on" quality control of the recycle stream.
Ovivo's Suction Pipe Clarifier also provides:
Low maintenance
Trouble free installation
Long lasting durable design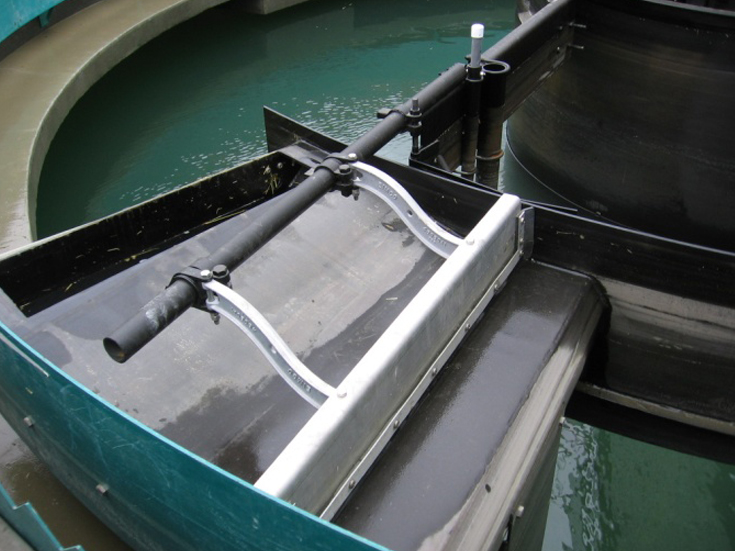 Clarified overflow water and sludge
The suction pipe clarifier features separate riser pipes to convey solids from pick-up points along the structural rake arms to the sludge collection box at the top of the column. The pipes are sized and spaced to optimise the collection of sludge.
Each pipe entrance contains V-shaped rake blades connected to the rake arm and its upper end terminates with an open-top gate valve in the sludge collection box. The valve is easily accessed from the clarifier maintenance platform, allowing the relative flow rates to be individually adjusted and permitting both visual inspection of sludge flow and sampling to determine concentration.
Available mechanism fabrication materials: A36 steel, hot dip galvanised steel, painted steel, 304 & 316 stainless steel, special material options also available
Accommodate existing and new tank, steep to flat tank bottom, shallow or deep side water depth
Riser pipes size range from 101 to 305 mm (4 to12 in)
Scum skimming designs available: conventional scum box, full-trough skimmer, rotating pipe skimmer