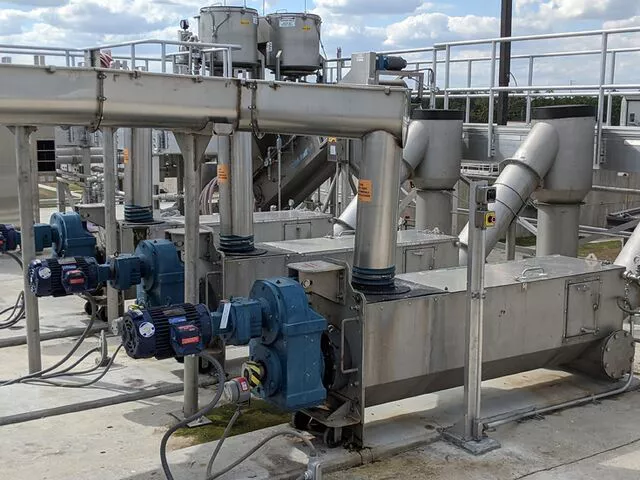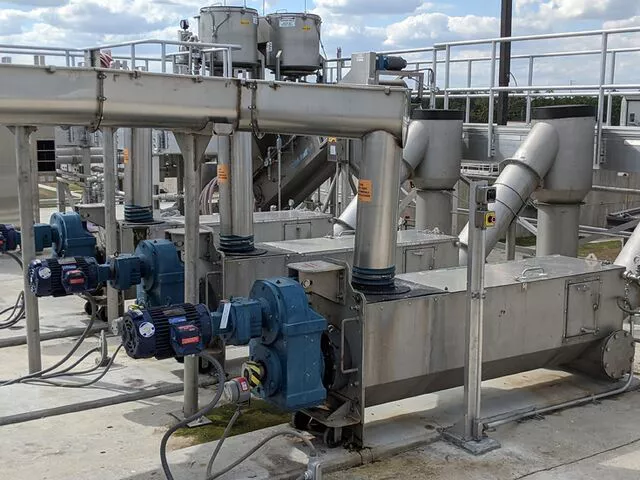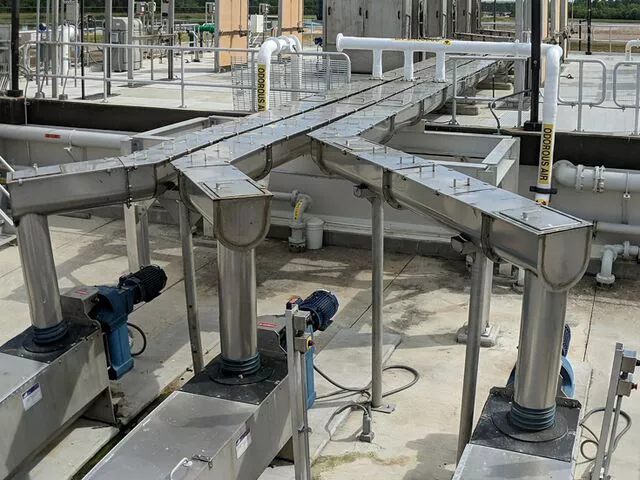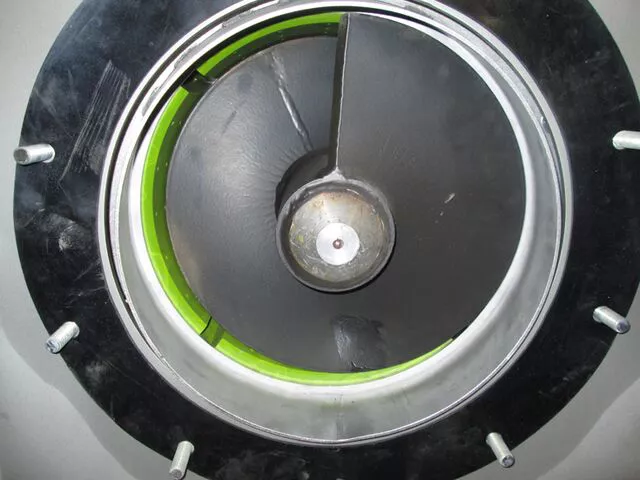 A variety of outlet options to suit most collection methods
Jones + Attwood™ Screw Compactor
Waste from screens must be properly managed and discarded. The Screw Compactor is designed to receive high concentrations of screenings, from different Ovivo Screenings solutions, for dewatering and compacting before suitable disposal in a dumpster system.
Ovivo's Screw Compactor system incorporates the original Jones + Attwood features, which have a reputation for reliability and robustness. This system is preferred in the industry because of its customisability and proven track record.
Contact an Expert
Jones + Attwood Screw Compactor is a tried and proven design in the industry with many installations. This system is generally paired with all Ovivo screen types because of its simplicity and robustness in handling many types and volumes of debris. The Screw Compactor features and benefits include:
High quality construction form many types of stainless steel

Robust screw operating in a perforated plate trough supplied in multiple aperture sizes

Automatic cleaning of dewatering trough using spiral mounted brush

Dewatering bearing fitted at the discharge end of the screw

Heavy duty thrust and bearing at drive end

Available in heavy duty versions for CSO and hard debris applications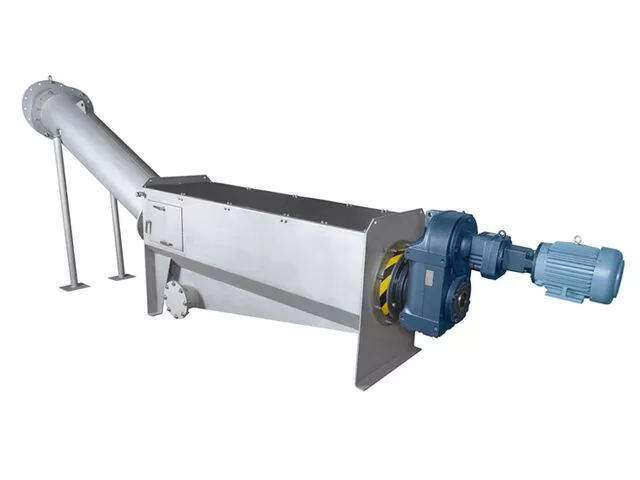 The unit runs while the feeding screen is also running and stays on for a set period of time after the feeding screen is off. Screenings are delivered to the Screw Compactor through a sluice trough using the screen wash water. The screenings enter in the drive end of the trough and are carried toward the discharge end of the compactor using a long screw that sits in a U-shaped perforated trough. As the screw moves the screenings, they drain, and are dewatered in a compression zone at the other end of the screw. This action also compresses the solids and removes soluble biological oxygen demand (BOD) from the screenings. The screenings are then moved out of the compactor through a discharge tube to further dewater and then transferred to a dumpster.
The Screw Compactor can also sit directly beneath the screen discharge and process the solids immediately at the screen. Drainage of the liquors are diverted to the works drainage system or directly back to the incoming flow of the screen influent.
Machine Size Capacities                          
                                                                       m³ / hour      ft³ / hr
150 mm – (6 in) diameter screw                     0.45             16
200 mm – (8 in) diameter screw                     1.0               36
250 mm – (10 in) diameter screw                   2.1               76
300 mm – (12 in) diameter screw                   3.5              125
400 mm – (15.75 in) diameter screw              6.0              215
500 mm – (20 in) diameter screw                   10               368
Screw compactors with increased capacity are available. Increased screw speeds and correspondingly increased motor powers are necessary. Please refer any special requirements to Ovivo.