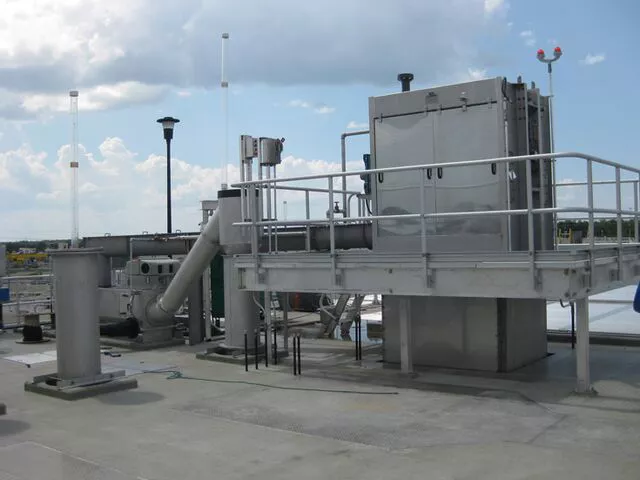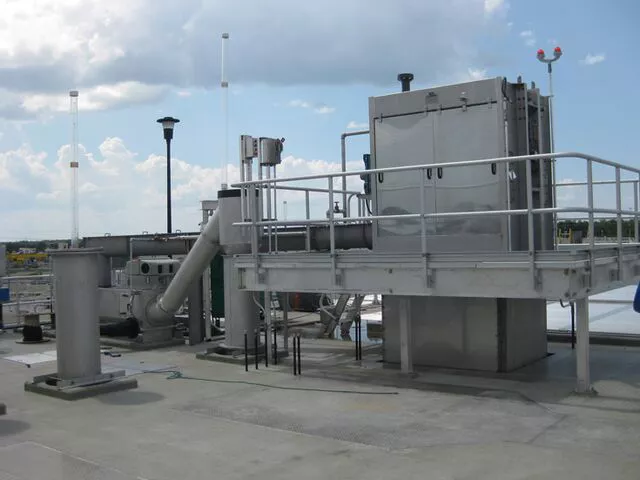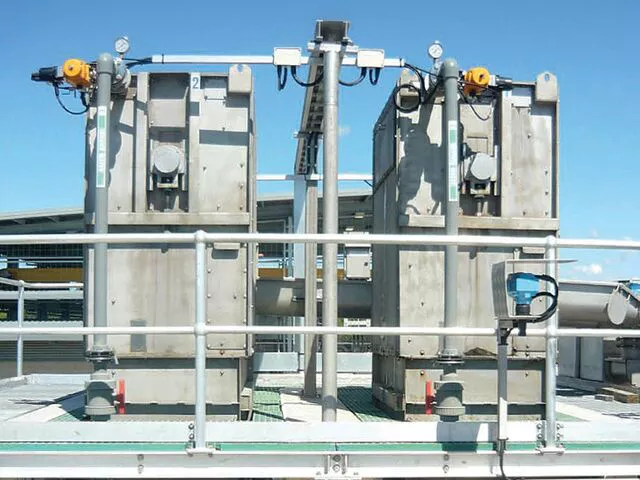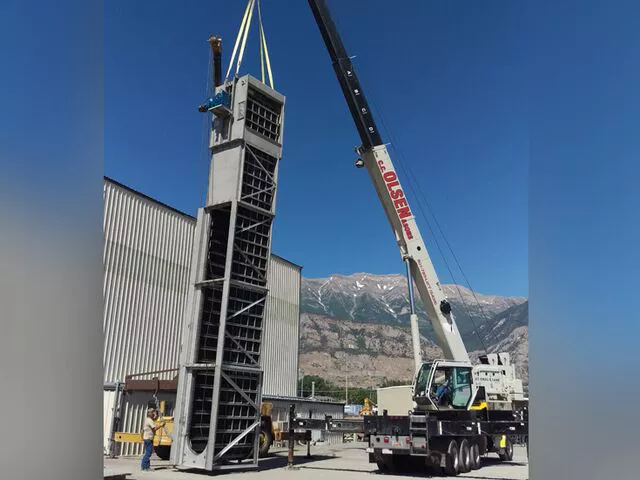 Patented screening efficiency.
Brackett Green® CF200® Band Screen
The CF200 Band Screen offers the highest screening efficiency due to our patented technology that eliminates hair pinning. The advanced design of this system makes it ideal for any screening application.
Individually tailored for each installation, the Brackett Green CF200 Band Screen often replaces straight-through screens, step screens, raking screens and other less efficient designs on inlet works, outfall sites and storm installations.
The Brackett Green CF200 Band Screen was introduced in 1991 and is the largest model CF screen available. Ovivo's proprietary sizing technology and program software ensures proper sizing of the CF200 screens for the control of critical entrance, screen and exit flow velocities, while maintaining acceptable headloss and plant hydraulics.
With an aperture range of 2 – 6 mm (0.08 – 0.24 in) and capture ratios of 85 – 97 percent, the CF200 provides one of the highest screenings capture rates in the industry today.
All screens are high quality, durable, stainless steel, rigid frame constructions with anti-friction bearings and low-pressure jet cleaning, which prevents blinding and the need for brushing or manual cleaning.
High performance two-dimensional screening
The patented mesh panels eliminate hair pinning or stapling of hair and fibrous solids. They incorporate tapered holes that minimise potential plugging from wedged debris and kitchen grease.
The Brackett Green CF200 Band Screen is a great alternative to screen panels of steel or other metallic mesh, which increase the risk of hair pinning. These designs additionally require brush cleaners, greater wash water pressures, water volume and increased service and maintenance.
The Brackett Green CF200 Band Screen has the following additional features and benefits:
High debris carrying capacity

Robust, thick stainless steel plate design, where all submerged frame work is 3/8 in thick, and non-submerged 1/4 in thick

Proprietary contact seals ensure nothing larger than the mesh aperture size bypasses the screen

Patented thick mesh ProPaPanels panels eliminate the need for brushes

Supplied as a free-standing single unit for ease of installation

Heavy duty carrier chain with 5/16-3/8 in, hardened stainless pins and bushings, and optional split rollers, reduce maintenance costs and downtime

Fully automatic operation, requiring minimal operator attention, reduces running costs and plant power consumption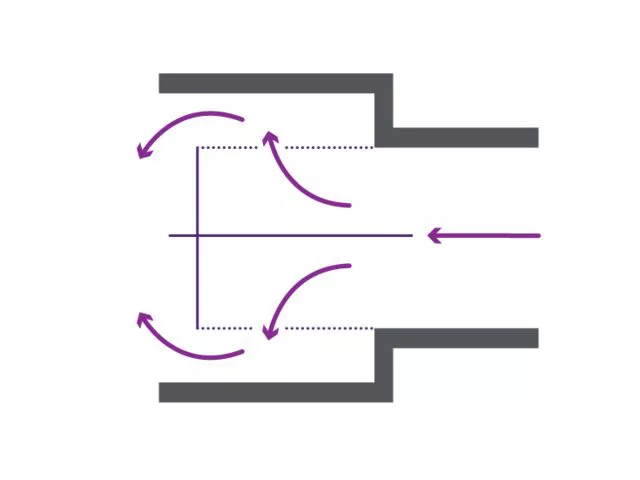 Flow pattern for effective screening
The Brackett Green CF200 Band Screen utilises a center flow pattern. Water enters the center of the screen then flows outwards on either side of the moving band, through the patented screen panels that run parallel to the flow. The water then discharges through the outside of the screen, before being sent downstream. Screenings are retained on the inside of the panels and are discharged by low pressure water jets.
Research has shown that the center flow pattern is the most efficient engineering design today, effectively reducing, eliminating and controlling both carryover and bypassing of screenings at the inlet works of a sewage treatment plant. 
Perfect for new or retrofitted installations
The Brackett Green CF200 Band Screen requires the following customer technical specifications:
Flow rate per screen

Screen channel depth

Screen channel width

Maximum upstream or downstream fixed water level

Screen panel aperture size required (2 mm, 3 mm, 5 mm or 6 mm diameter)

Discharge height above deck level
Screen Type: CF200
Effective Screening Widths: 500 mm increments

Inlet Opening Widths: 500 mm increments

Inlet Channel Widths: Most inlet channel widths accommodated

Screen Panel Opening Diameter: 2 mm / 3 mm / 5 mm / 6 mm