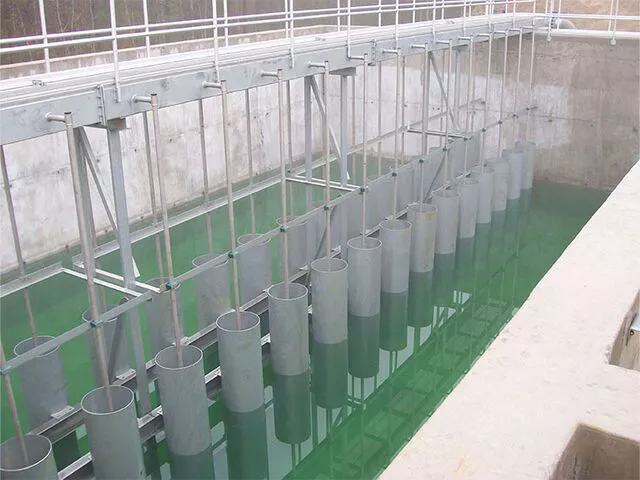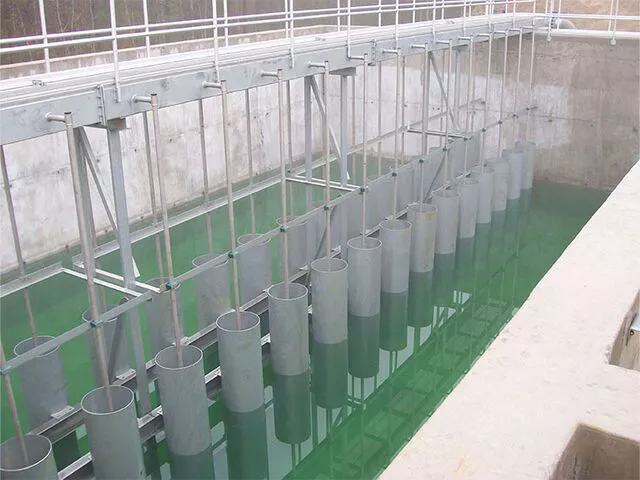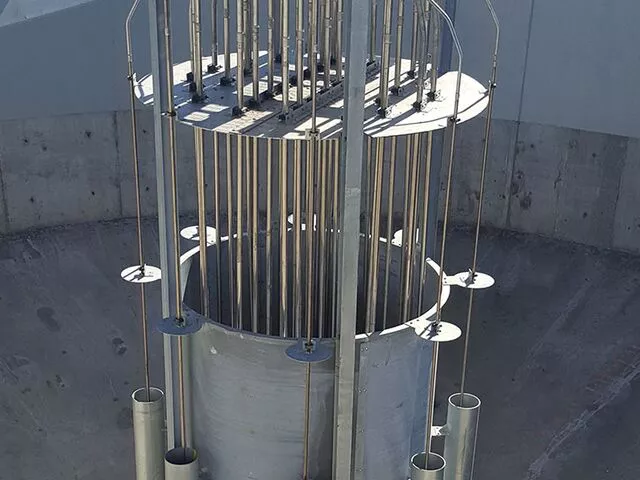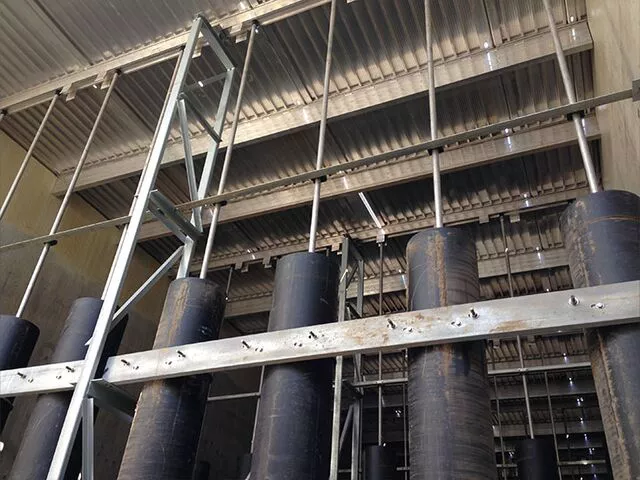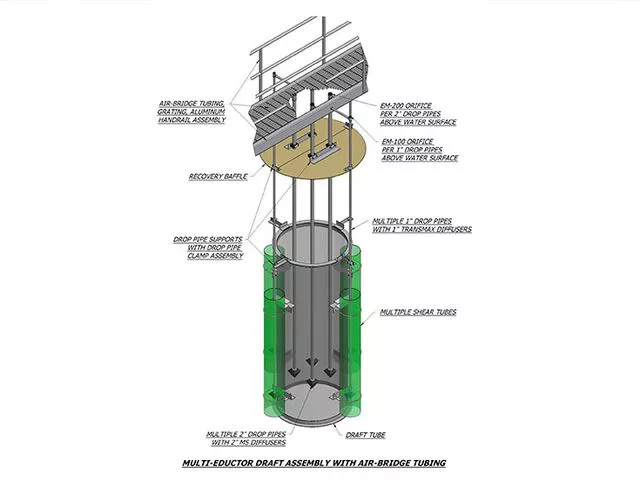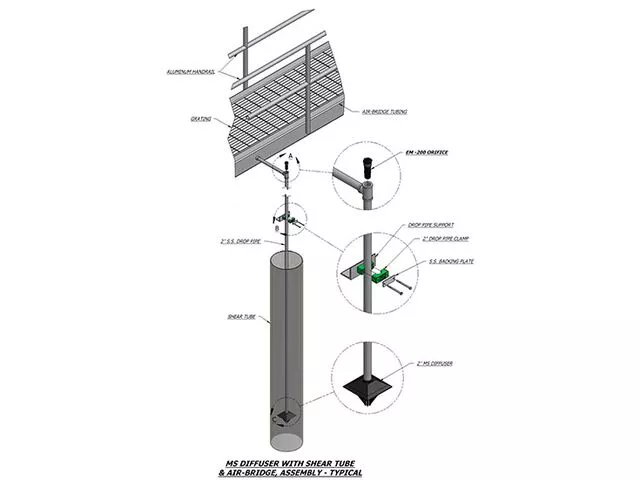 Outstanding aeration and mixing
Shear Tubes & Multi-Eductor Draft Tube (MEDT)
An advanced aeration & mixing solution for aerobic digestion systems with thicker solids applications. When combined with a TransMAX or MS Diffuser, Shear Tubes & MEDT, the solution provides exceptional mixing and aeration in deep tanks and/or solids up to 4 percent.
Shear Tubes & MEDT help improve aeration to reduce odours and increase volatile solids reduction (VSR). This results in improved performance and simplified aeration equipment maintenance for thicker solids applications.
Contact an Expert
Shear tubes, draft tubes, and MEDT is a unique solution that, combined with the TransMAX and MS diffuser aeration systems, provides many operational advantages over conventional diffuser systems. Beginning with an outstanding aeration and mixing capability with up to 4 percent at a reduced blower horsepower requirement. It can also aerate deep basins with side water depths of 6 to 15 metres (20 to 50 feet). Resulting in reduced energy consumption and odours, improved VSR and an enhanced performance of the biosolids management process.
Other features and benefits include:
Simplified diffuser maintenance that doesn't require entering, draining, or taking tanks out of service, since the orifice assembly is accessible above the water surface
No moving parts
Ability to cycle the air on and off without plugging or fouling the diffusers
Long service life (20 years and above)
Economically converts anaerobic digesters and Imholf tanks to aerobic digesters
Reduces blower discharge pressure
Diffused aeration is essential in aerobic digestion to facilitate adequate oxygen transfer and mixing into biosolids in a wastewater treatment plant.
A shear tube is an open-ended cylindrical tube with a single drop MS or TransMAX diffuser mounted inside. A draft tube is an open-ended cylindrical tube with multiple MS or TransMAX diffusers mounted inside. The MEDT combines both the draft tube and shear tubes into one system.
Due to the differential pressure between the bottom of the tube and the highly aerated biosolids at the top of the tube, sludge is drawn up inside the tube and discharged out the top. This causes a rolling circulation pattern within the system, moving out from each tube, down the depth of the water and back up the tube. The pumping action is similar to that of an airlift pump and has been quantified with test data. By bringing the full pumped volume of the biosolids into the confined area of the tube, the velocity is maintained between 1.2 and 1.8 m/sec (4 and 6 ft/sec), thereby reducing the viscosity of the thickened sludge.
This video showcases the Multi-Eductor Draft Tube (MEDT) Aeration System. The contents inside the tank are well mixed and aerated, thanks to the MEDT. The differential pressure between the bottom of the tube and the highly aerated sludge at the top of the tube creates a suction effect that draws sludge up inside the tube and discharges it out the top, causing a rolling pattern. This efficient and effective process ensures that solids remain in suspension, creating a homogeneous product and overall stable process operation.