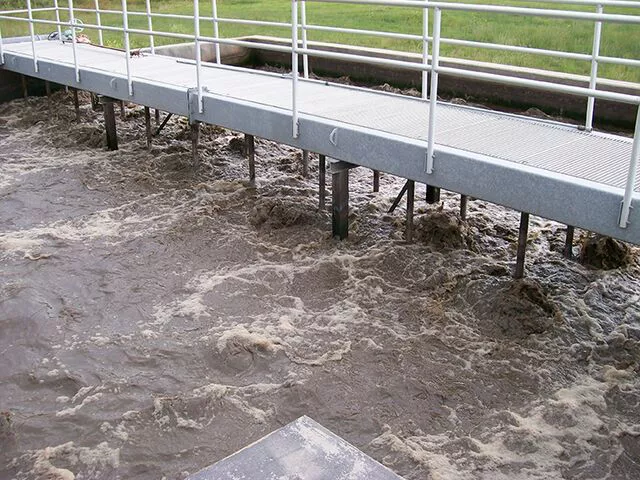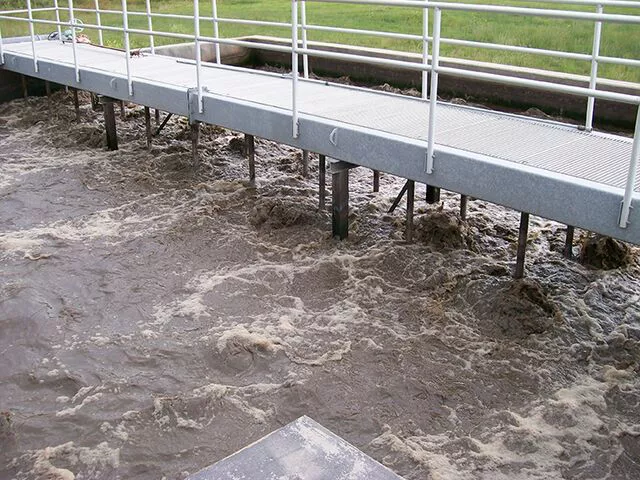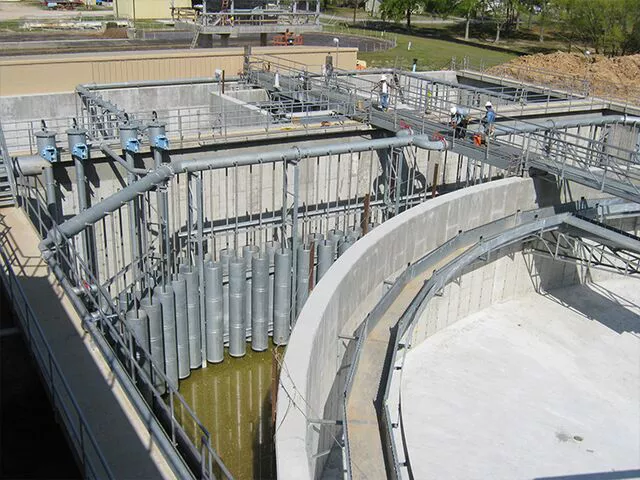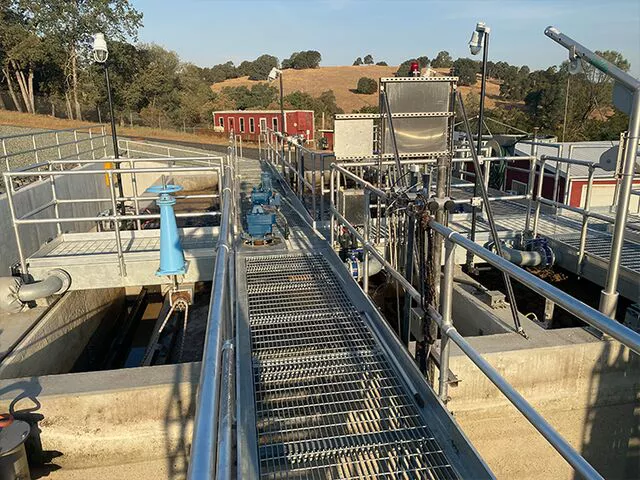 Reduce Biosolids Management Costs by Optimising your Aerobic Digestion
G-TAD™ Process
The Gravity Thickened Aerobic Digestion (G-TAD) process is a controlled aerobic process meeting Class B stabilisation requirements and making use of a unique non-clog single drop diffuser system.
Requiring minimal operator supervision, the G-TAD process thickens solids up to 2 percent which can reduce aerobic digestion volume, footprint and energy costs.
With 16,000 facilities treating more than 30 billion gallons of wastewater every day in the United States, biosolids management is a serious issue in municipal wastewater treatment and is responsible for between 30 and 60 percent of operating and maintenance expenses.
Ovivo's G-TAD process solution is ideal for both new plants and existing plants looking to retrofit. These solutions also allow plants to maintain the industry standard of using solids in land applications instead of just disposing to landfills.
Improve biosolids management system with minimal cost and effort
Ovivo's G-TAD process combine sludge thickening and controlled aerobic digestion into one seamless operation, dramatically improving your plants treatment ability to efficiently manage biosolids while reducing daily operating and maintenance costs. The features and benefits of these solutions include:
Class B biosolids stabilisation
Minimised footprint
Operating simplicity
Easy retrofit technology
Minimal nutrients returned to the upstream liquid treatment process
Reduced operating and disposal costs
Minimal operator supervision during thickening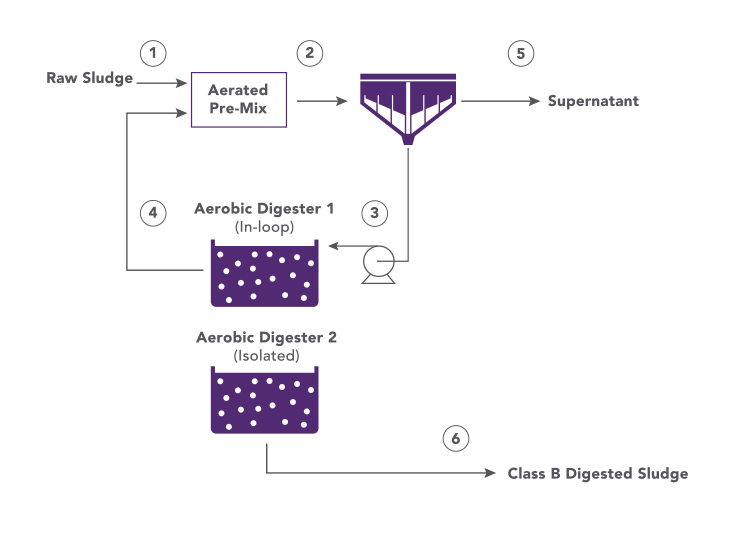 1. Raw sludge and scum from liquid treatment process
2. Gravity Thickener Influent
3. Thickened Sludge and Scum airlifted from Gravity Thickener
4. Nitrified Sludge gravity flowing from In-loop Aerobic Digester
5. Gravity Thickener Supernatant
6. Class B Digested Sludge Product