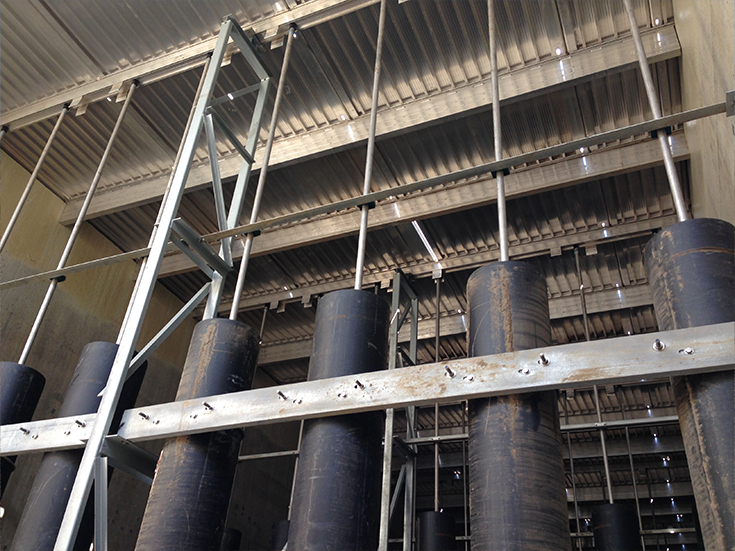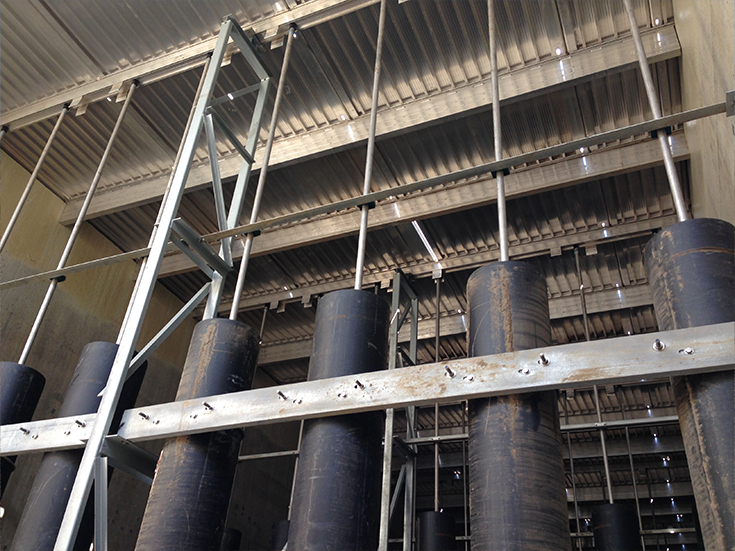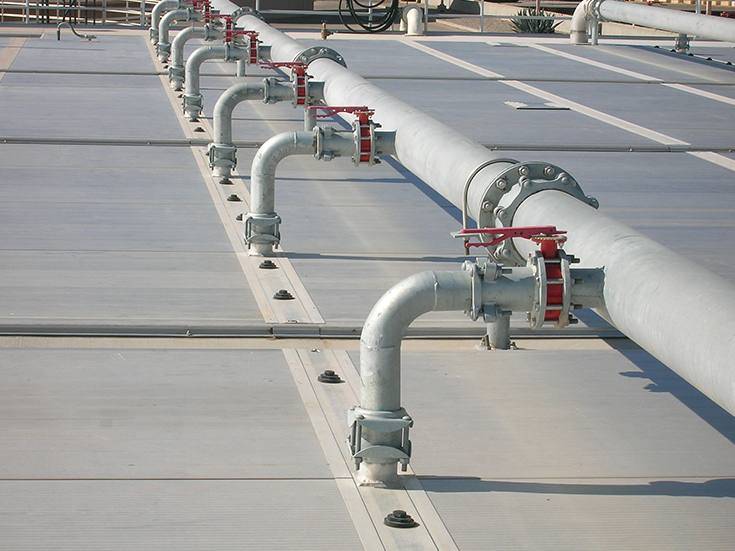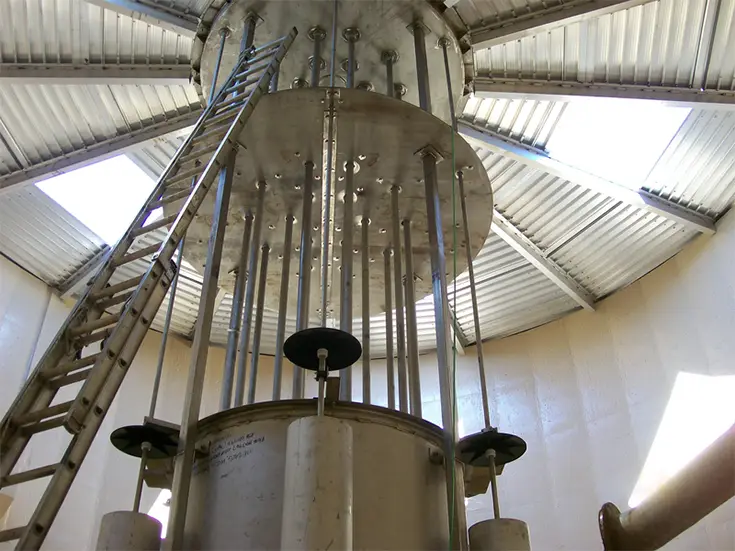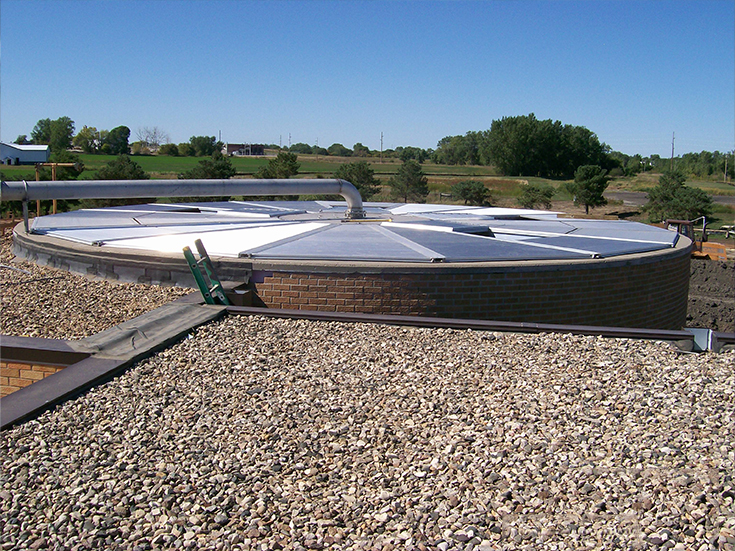 Integrated Aeration Diffusers and Cover
Airbeam® Cover Aeration System
The Airbeam Cover Aeration System is an innovative technology for aerobic digestion tanks that allows easy access for maintenance. It combines a single drop coarse bubble diffuser aeration system with a flat panel aluminium cover.
This biosolids aeration system keeps tank contents warmer in cold weather by effectively retaining the heat inside reactors. It also controls odours, optimises Class B compliance, reduces volatile solids and enhances nitrification performance in wastewater treatment.
Contact an Expert
Wastewater treatment facilities in cold weather locations benefit from the Airbeam Cover Aeration System. Their tanks maintain a minimum temperature of 15 C (59 F), which reduces digester volume and footprint required for biosolids treatment. This also improves Volatile Solids Reduction (VSR) and reduces:
Dewatering and sludge disposal costs
Chemicals usage
Energy costs
Airbeam Cover Aeration Systems can be used on almost any type of tank geometry whether it is a retrofit or new tank construction. They provide several operational advantages over conventional diffuser systems, such as:
Simplified diffuser maintenance that doesn't require going inside, draining, or taking tanks out of service in biosolids treatment
Odour control in wastewater treatment
Long service life
Reduced digester volume and footprint required for biosolids treatment
Reduced capital and installation costs as the cover combines air distribution into its structural support in aerobic digestion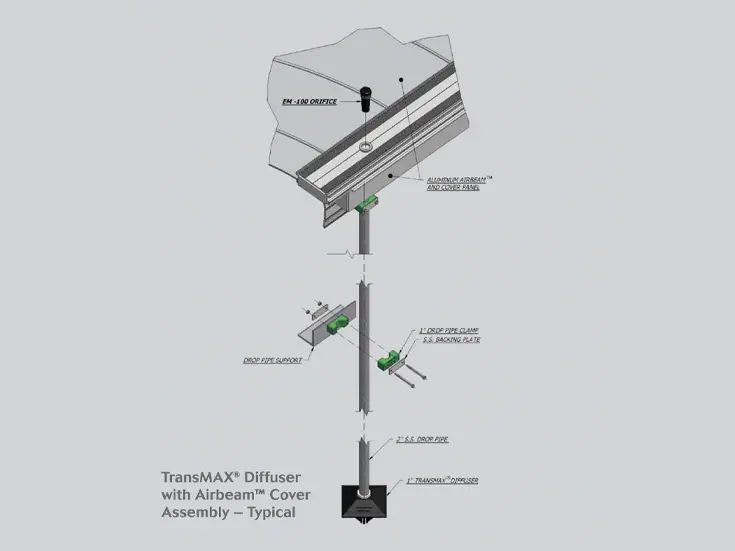 The cover of the aerobic digestion tank is built with flat aluminium panels and support beams that are used as air channels for the diffuser system.
The Airbeam is a support beam containing a single drop pipe diffuser assembly which includes an accessible orifice on the cover. The orifice is an opening that varies in size, depending on the amount of air needed per diffuser. The drop pipe channels air to a cone-shaped diffuser attached at the bottom of the tank, which produces coarse bubbles. The airflow is uninhibited throughout the length of the pipe and brings oxygen to the microorganisms in the sludge, allowing biodegradation to occur.
The orifices are the only part of the diffuser system that needs to be accessed if maintenance is required. Being accessible from the top of the cover, it avoids contact with solids.