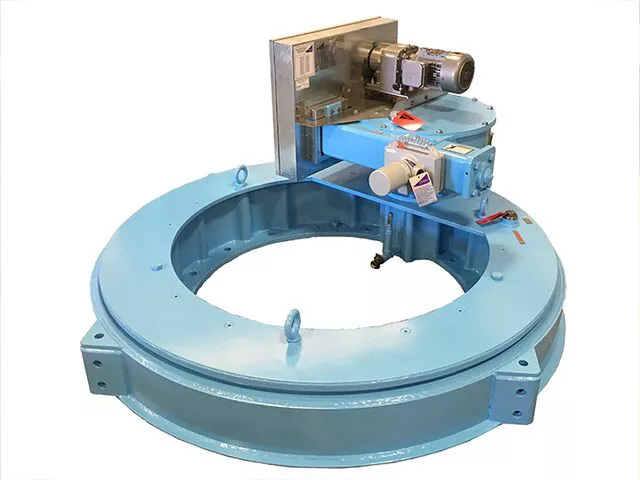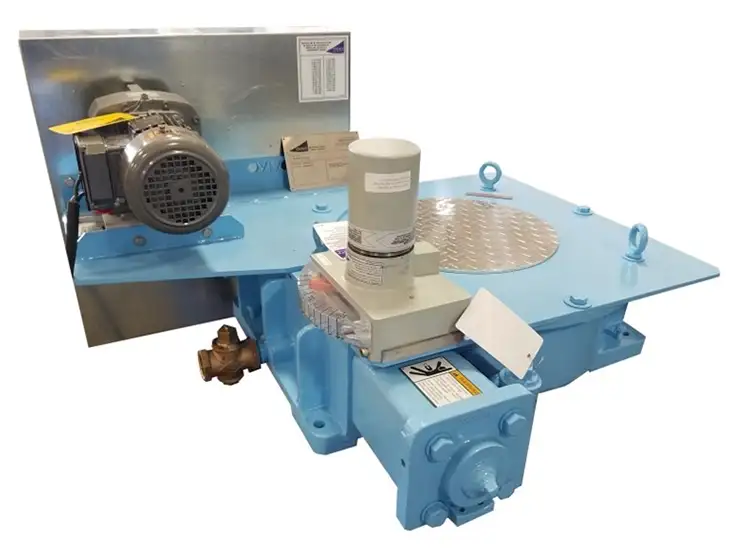 Clarifier & Thickener Mechanism Drives
Sedimentation Drive Units
Ovivo's Clarifier and Thickener mechanism drives are widely used for water treatment, wastewater treatment and industrial applications. Our cast iron and steel-housed oil-lubricated drives are designed for long life and low maintenance.
Our Sedimentation Drives deliver high output torques and reliable service. Both bridge and column-supported designs feature robust cast iron or high-strength steel housings that enclose precision components, lubricated in an oil bath, to ensure exceptionally long life and durability under variable loading conditions.
Contact an Expert
We offer a range of primary inputs such as chain & sprocket, direct drive and shaft-mounted options to meet the needs of a specific layout or owner preference.  Torque is monitored continuously and directly from the drivetrain, giving operators peace of mind for critical operations.  Only basic, routine maintenance is required to keep your Ovivo drive running smoothly for many years.
Ovivo's cast iron and steel-housed oil-lubricated drives are equipped with bearings, worm gear and pinion mounted on precisely machined surfaces. In every drive a high quality, solid pinion maintains alignment and gives better resistance to bending and deflection under loads than keyed pinion designs. Mating parts are machined to high tolerances to assure precise fit and alignment. Every rotating component is fully restrained (top and bottom) with no overhung loads, and main bearings are fully registered into base housing and gear. Worm gear reducer, single solid pinion, single solid worm / worm shaft and main gear all meet the latest AGMA (American Gear Manufacturers' Association) standards. Direct drive input arrangements using planetary or other concentric or offset reducers are also available, to meet specific and unique customer requirements.
Each drive is equipped with an overload control device activated by thrust from the worm shaft, with alarm and shutoff using electro-mechanical switches. This drive control is enclosed in a weatherproof housing of epoxy-coated aluminium construction with torque indication through a clear plastic window.  Load cell torque monitoring is also available.