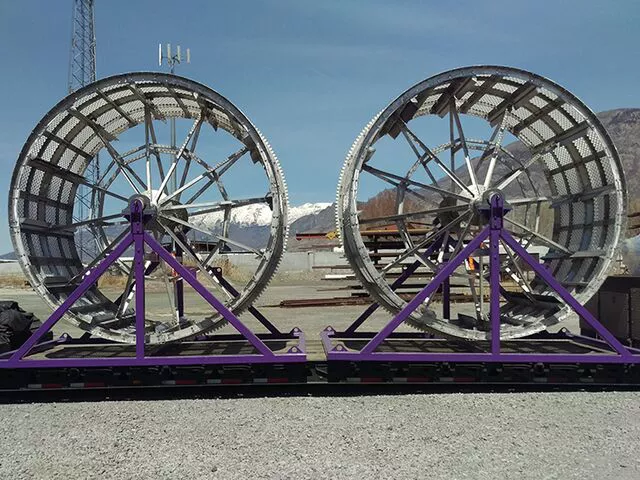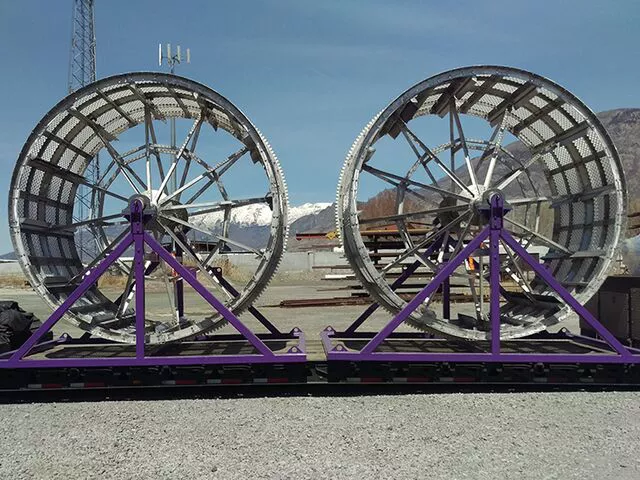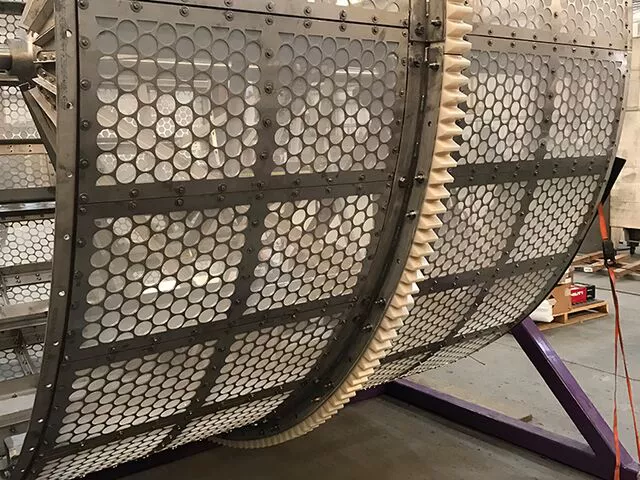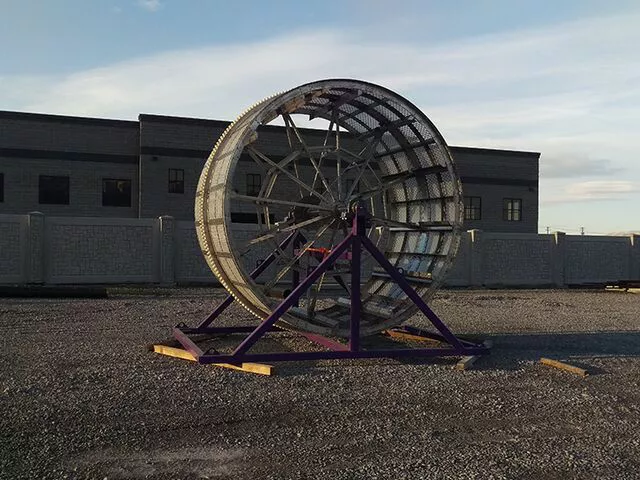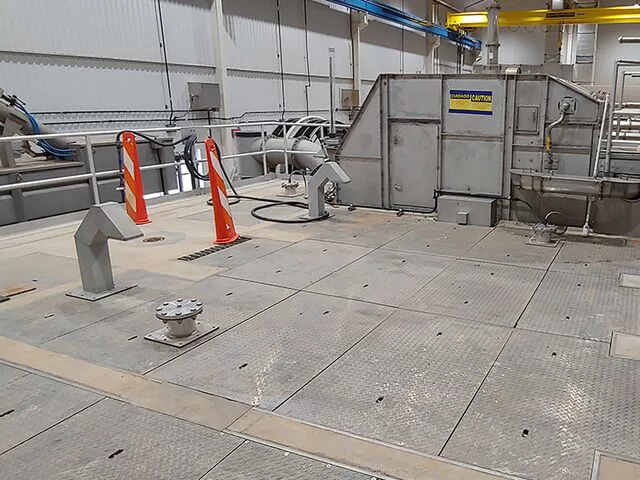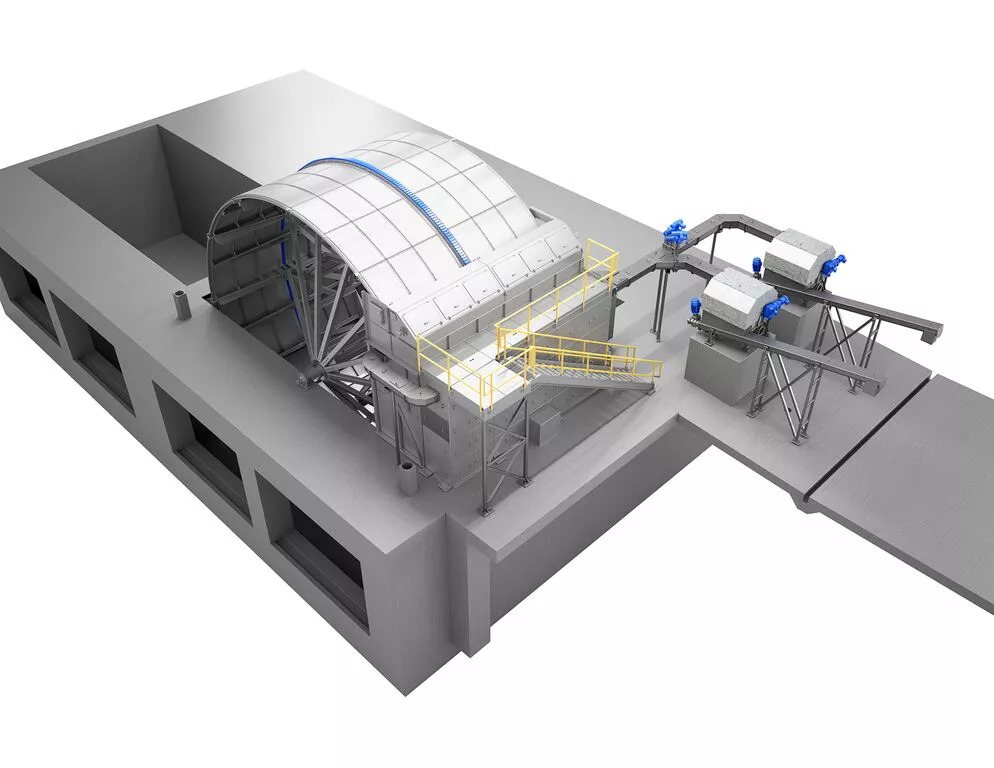 A fine screening solution for a range of applications
Brackett Green® Single Entry Drum Screen
The Brackett Green Single Entry Drum Screen is a robust, cost-efficient fine screening solution, suitable for a wide range of applications. Its unsurpassed longevity and low maintenance and operating costs provide exceptional value.
The patented system ensures zero bypassing and complete retention and removal of screenings while eliminating hair-pinning or stapling.
The Brackett Green Single Entry Drum Screen utilises a rack and pinion drive, instead of the chains and rollers commonly used in other drum screens, reducing both the energy use and maintenance requirements of the system.
The proprietary, full contact seals ensure zero bypassing and complete retention and removal of screenings greater than the screen aperture, guaranteeing the highest screenings capture ratio in the industry.
Brackett Green Single Entry Drum Screens utilise a 9.0 mm (0.35 in) thick, proprietary and patented ProPaPanel®, which is proven to eliminate hair pinning, or stapling from hair and fibrous debris. Tapered holes minimise potential plugging of the holes from wedged debris and kitchen grease. Screen panels of steel or other metallic mesh with slots or plastic panels of lesser thickness may reduce, but not eliminate hair pinning and often require brush cleaners, greater wash water pressures, water volume and increased service and maintenance.
The drum screen's internal hopper receives screenings that are flushed out by an end-pipe wash water nozzle to external troughing, providing an unimpeded flow out of the screen for dewatering.
All Brackett Green Single Entry Drum Screens incorporate a substantial pillow-block bearing assembly with a centre shaft to support the screen for both durability and long-term operation.
The Single Entry Drum Screen may be constructed as a 'Cup' with a solid steel back plate, or a light weight A-Frame which would utilise the concrete channel as the back-sealing surface.
Brackett Green Single Entry Drum Screens are engineered to suit the particular operating conditions, water levels and design codes of any installation site. This may include seismic qualification or designs for nuclear safety-related cooling water. Other options include a fish recovery and return system, which recovers and returns captured fish unharmed to the water body, as well as adaptations for handling large volumes of jellyfish.
Ovivo can offer the Brackett Green Single Entry Drum Screen with either the double entry (DE) flow pattern, used primarily for larger flows (typically ranging from 8 to 45 m3/sec) or the single entry (SE) flow pattern, which provides all the advantages of the double entry drum screen but are suitable for flows of less than 10 m3/sec, depending on the specific application.
Construction materials range from coated carbon steel to 316 or duplex stainless steel, with a provision for either sacrificial anode or impressed current cathodic protection.
Other technical specifications include:
Flow rates up to 35 m3/sec (800 mgd)
Standard screening aperture size ranges from 0.5 to10 mm (0.02 to 0.04 in)
Robust design can sustain differentials up to 2 m (6.5 ft)
Diameter from 3 to 20 m (10 to 65.5 ft) with effective widths up to 6 m (20 ft) as standard
Very low maintenance required