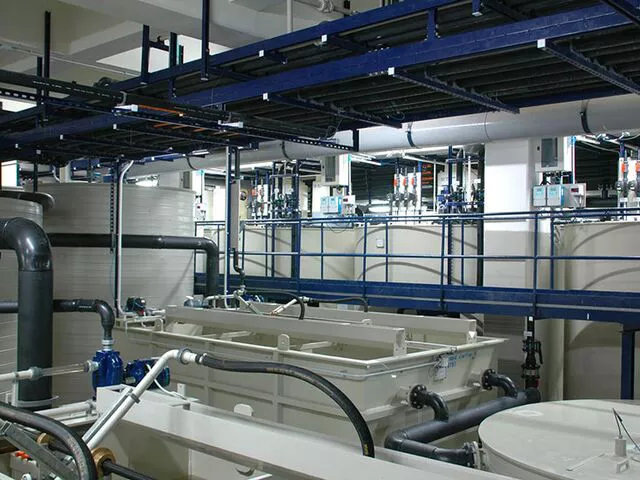 Customised Solutions for Metals Wastewater
Metals Wastewater Treatment Solutions
Due to specific discharge regulations, liquid effluent requires proper treatment before dumping or recycling. Ovivo's metals wastewater treatment solutions provide wastewater reduction through smart water recirculation while reducing energy and chemical costs.
See Related Products & Technologies
Turnkey solutions for the Metal Finishing Industry
Ovivo provides partners with customised, turnkey solutions that meet their specific needs with respect to treatment process, quality and environmental regulations. We are the partner of choice for the metals industry, offering systems with excellent chemical, water and energy saving features.
Ovivo provides solutions for supply and disposal installations as well as closed-loop circulation of process solutions and process waters – from the individual components to customer-specific installation.
As a competent partner with wide and comprehensive knowledge of processes, we incorporate and adapt our technology into any industry. Ovivo has successfully implemented customised solutions in a number of industrial fields, including:
Circuit board technology
Automotive industry
Surface treatment industry
Aluminium industry
Steel industry
Waste disposal & recycling industry
We design each of our solutions to include the following customer benefits:
Recovery of valuable materials from process water and liquid waste
Improvement of wastewater quality
Pollution reduction
Efficiency optimisation of the cleaning and recovery processes
Reduction of operating costs