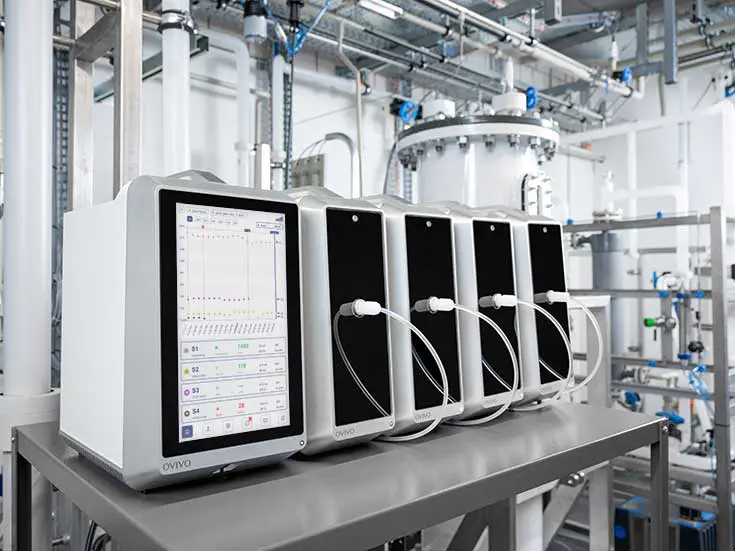 Acoustic Particle Counter
NanoPULS: NanoParticle ULtrasound Sensor
Ovivo's NanoParticle ULtrasound Sensor, known as NanoPULS is an advanced online particle counter for semiconductor-grade Ultrapure water, based on high-intensity ultrasound technology.
It is designed to monitor UPW quality in semiconductor manufacturing, where tiny particles (typically less than 10 nm, so-called "killer size") can cause defects on wafers and reduce production yield. Detecting these nanoparticles in UPW before they reach the manufacturing tools and wafers is crucial for overall semiconductor production.
Contact an Expert
Unlike common techniques, the NanoPULS employs an ultrasound detection method that ensures a high signal-to-noise ratio even for sub-10nm particles.
It includes multiple sensors (flow, pressure, temperature, leak) and a robust monitoring system to ensure stable measurements, notify users of deviations, and automatically stop measurements, when necessary, as a protection against failure.
Its large touch-screen interface offers an intuitive and comfortable user experience in terms of operation (start/stop, size channel and sample selection), data visualization and extraction, and troubleshooting.
NanoPULS possesses a distinctive feature in its modularity, enabling the simultaneous measurement of size channels by connecting up to 4 sensors to a single Transmitter Unit.
Additional important features:
Automatic flow regulation
No need for external consumables or a laptop (stand-alone instrument)
Easy plug-and-play operation
Continuous 24/7 measurement
Data extraction options: USB-key, 4-20mA analog output, or network (RJ45)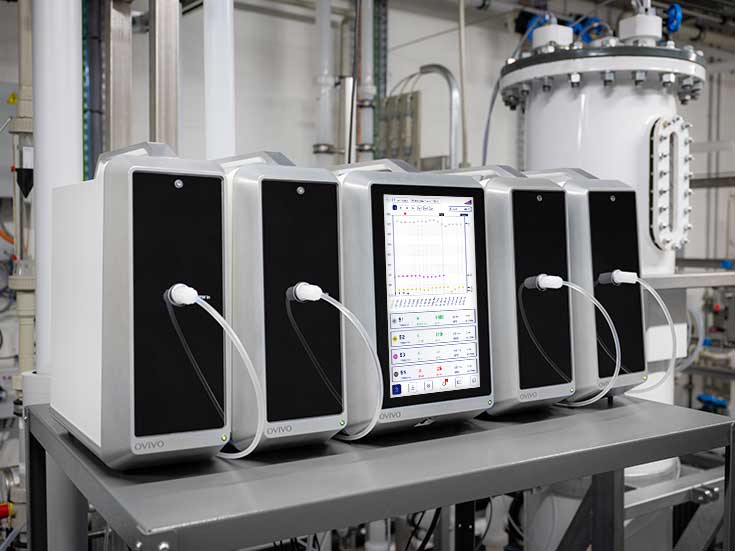 The NanoPULS consists of a Transmitter Unit (TU) that controls the measurement and a Sensor Unit (SU) for sampling UPW and detecting nanoparticles.
It operates based on acoustic cavitation generated by a high-intensity ultrasound transducer. The transducer sends focused ultrasound pulses into the UPW flowing through the sampling cell, creating cavitation on nanoparticles passing through the focus. This nanoparticle detection method ensures a high signal-to-noise ratio, regardless of particle size.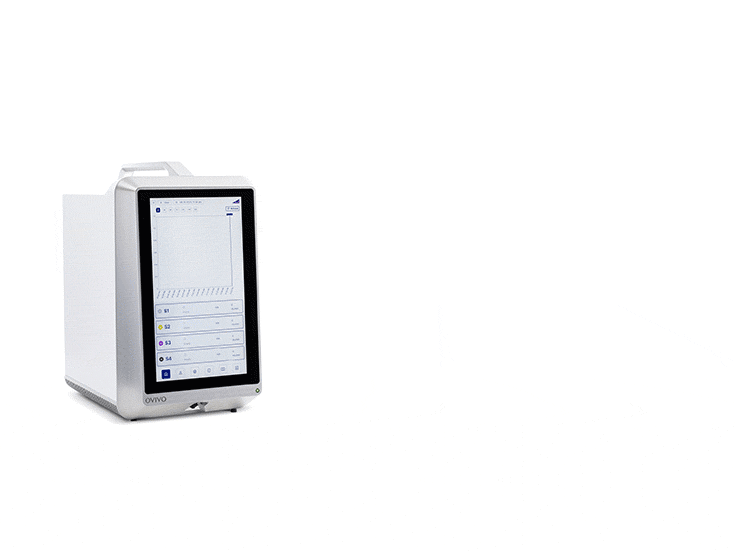 To measure different particle sizes, multiple SUs (up to 4) can be used. Alternatively, they can be used at the same size channel but with different sampling lines, which is useful for profiling a UPW system. This solution is equivalent to having multiple particle counters.
Size channels
≥ 5 nm, ≥ 10 nm, ≥ 20 nm or ≥ 50 nm
Counting range
0 – 3'000 p/mL
Zero count level
100 p/L
Reporting time
1 reading / min
Flowrate
300 mL/min (automatic control)
Voltage
100-240 VAC / 50-60 Hz
Dimensions
TU: 250 x 307 x 430 mm (9 x 15 x 17 in)

SU: 160 x 430 x 430 mm (6 x 17 x 17 in)

Weight
TU: 13 kg (29 lbs)

SU: 13 kg (29 lbs)