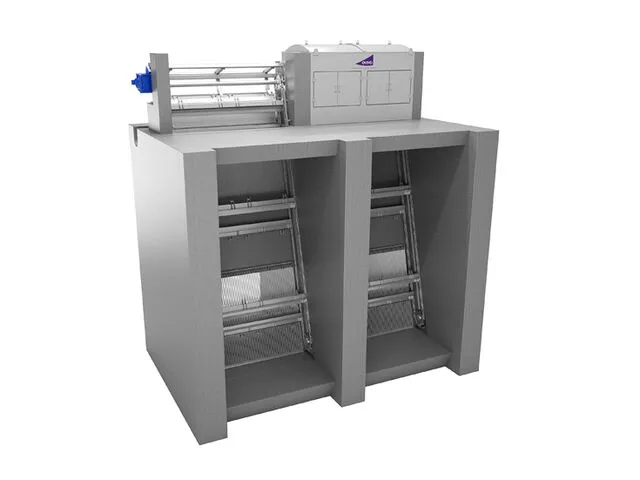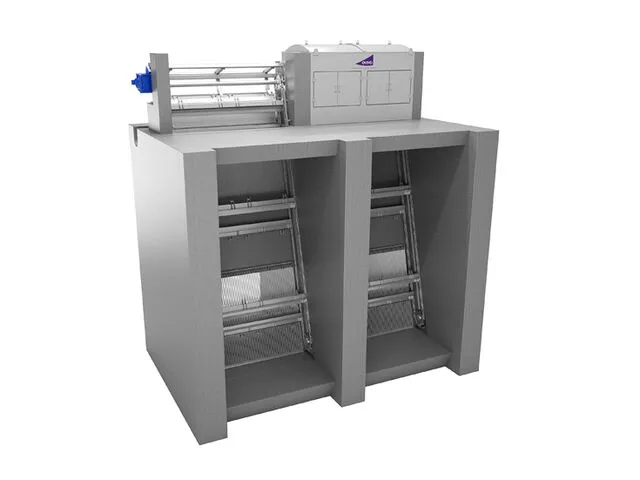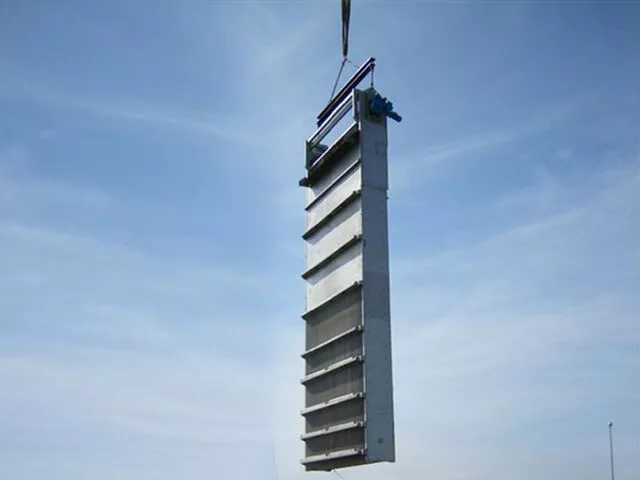 Automatic debris removal solutions for water intakes
Brackett Green® Continuous Chain Raked Bar Screen
The Brackett Green Continuous Chain Raked Bar Screen is a self-contained, compact automatic raking machine, engineered to reduce installation time to a single lift, whilst efficiently removing high volumes of debris for municipal, cooling water and wastewater applications.
The Brackett Green Continuous Chain Raked Bar Screen is designed to be the first line of defense against extreme debris loading scenarios such as jellyfish attack, ensuring downstream fine debris removal equipment continues to operate at capacity. This self-contained system incorporates both bar screen and raking beams carried by twin chains capable of continuously removing extremely high volumes of debris.
High capacity debris removal
The Brackett Green Continuous Chain Raked Bar Screen offers fully automated operation for 24-hour availability that can effectively lower operating costs by protecting downstream processes from extreme influxes. The fully assembled unit requires minimal civil works and can be positioned directly into an existing channel in a single lift.
The Ovivo team works closely with all partners to assist with their debris removal needs by providing:
 

Feed studies

 

Customisable designs for a range of channel widths and depths

 

Bar screens and chains designed to accommodate high differential applications

 

Seismically qualified for nuclear power applications

 

Life cycle cost analysis
Fully customisable for a range of water intake requirement
The Brackett Green  Continuous Chain Raked Bar Screen is a fully customisable and automated system that offers a range of benefits that place it ahead of alternative technologies, including:
A fully customisable head section to match your civil work

Designed to maintain operability during and after high load applications, such as extreme debris influxes or Seismic events

Number of rake beams can be increased to accommodate extreme debris loading

Variable discharge heights to meet site needs
The reliable and seamless process
The Brackett Green Continuous Chain Raked Bar Screen head section incorporates a shaft mounted drive unit which operates the band of continuous chain-mounted raking beams.
Each of the horizontal raking beams continuously revolve, ascending the front of the bar screen, removing debris, where it is discharged by a wiper arm at deck level into a gulley or conveyor. As the raking beam ascends, the next beam engages with the bottom of the bar screen and commences the next cleaning cycle. 
Ovivo has been installing Brackett Green Continuous Chain Raked Bar Screens in the world's most demanding power generation applications for over half a century. This reliable system, which can be customised to client specifications, features the following technical details:
Available in widths of up to 5 m (16.4 ft)
Barscreen spacing from 10 to 200 mm (0.4 to 7.8 in) and more
Intake depths of up to 20 m (65.5 ft)
Robust design capable of sustaining high differentials
A range of fully customisable materials