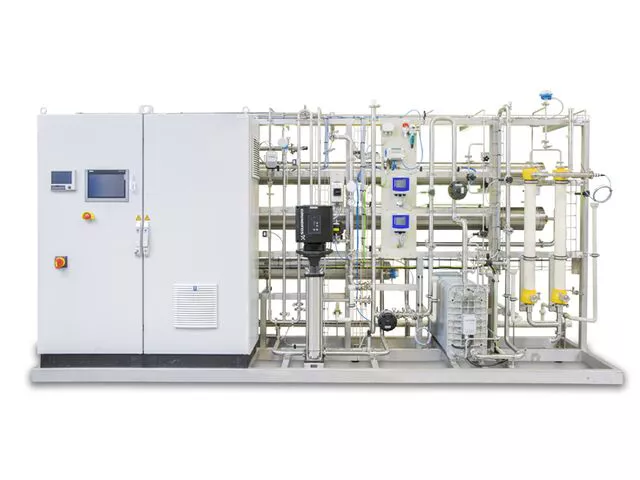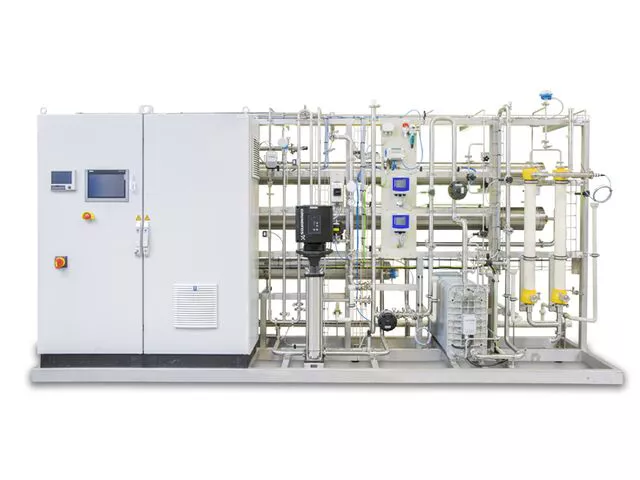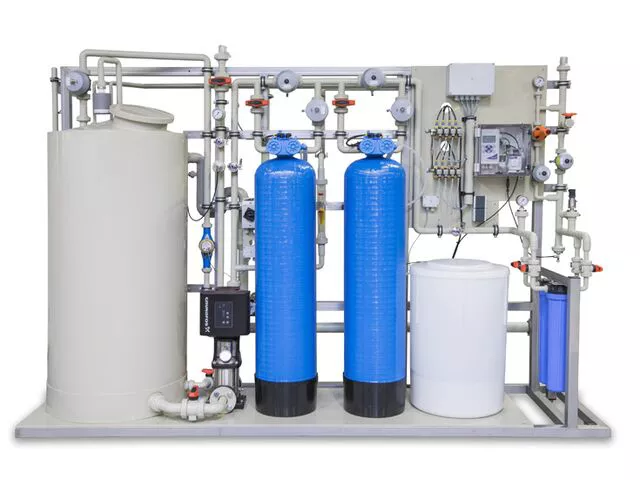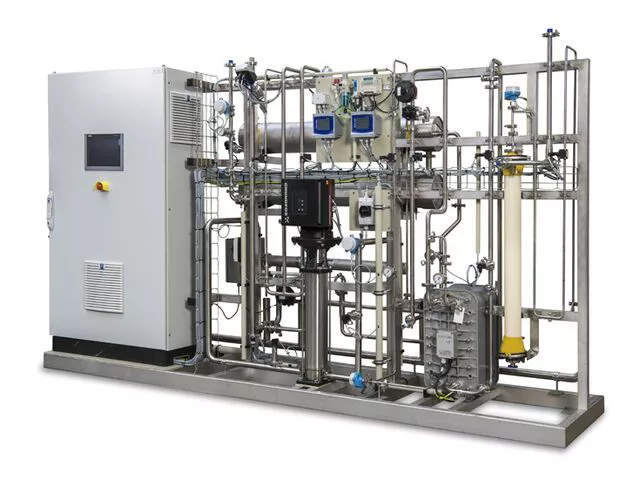 The purest pharmaceutical-grade water
Water for Injection
Water for Injection (WFI) is sterile water intended for injection into the body and for the manufacture of parenteral and ophthalmic products. It is the purest quality water used by the pharmaceutical and biopharmaceutical industries.
These industries require an experienced and reliable partner, like Ovivo, to ensure their supply of WFI. Our pre-validated WFI solutions are optimised to ensure they are competitive, cost-effective and meet manufacturing constraints.
Contact an Expert
WFI is used in the manufacture of parenteral and ophthalmic products. It is also used for final rinsing of pharmaceutical containers (e.g. primary packaging materials) and in the manufacture of these products. Ovivo provides the best systems for the production of WFI, ensuring that each solution is based on our customers' manufacturing needs, meets Pharmacopeia regulations and comes with all the related documentation for successful inspections and audits.
At Ovivo, our experienced team manages the entire process, from engineering concept to commissioning and final hand over to the customer. Our WFI systems are manufactured in-house using high quality components that are available worldwide.
Ovivo ensures the following, for all our WFI systems
• Manufactured and preassembled in our in-house Ovivo workshop
• Energy efficient and cost effective
• Constructed in pre-mounted, fully divided plant sections (softening, RO-EDI-UF and distribution)
• Tested, prequalified and ready for connection
Supplying distillation and membrane processes
Since early 2017, European Pharmacopoeia has permitted alternative membrane-​based processes alongside distillation for WFI generation.
Based on our customer's parameters, Ovivo can provide the following pre-engineered systems:
WFI by distillation. Our distillation plants produce WFI in vaporization columns using the natural circulation procedure. The water is vaporized via heat exchangers in multiple vaporization columns and rises upwards at a slow speed to ensure reliable separation of droplets. WFI results from the condensation of pure steam.
WFI by membrane processes. In addition to the production of WFI by distillation, we also offer generation of WFI by membrane processes: Our systems have one or two reverse osmosis (RO) membrane stages with downstream electrodeionisation (EDI) and ultrafiltration (UF).