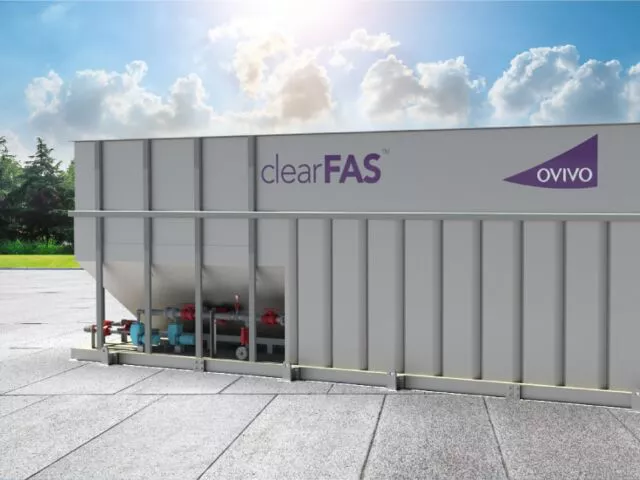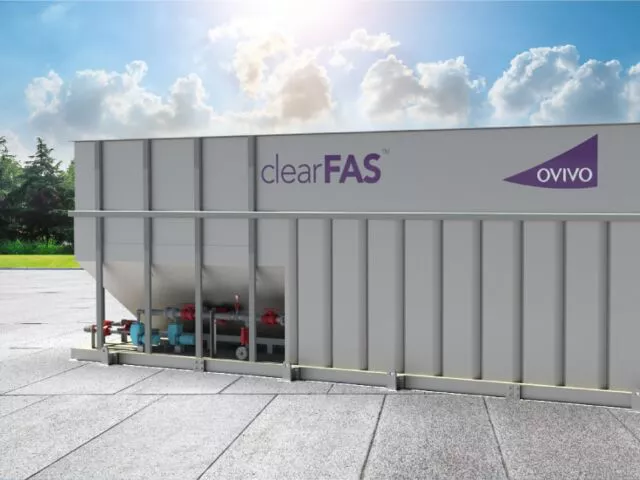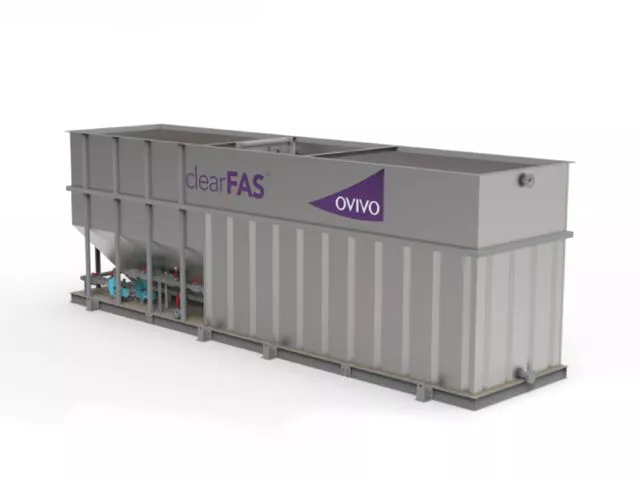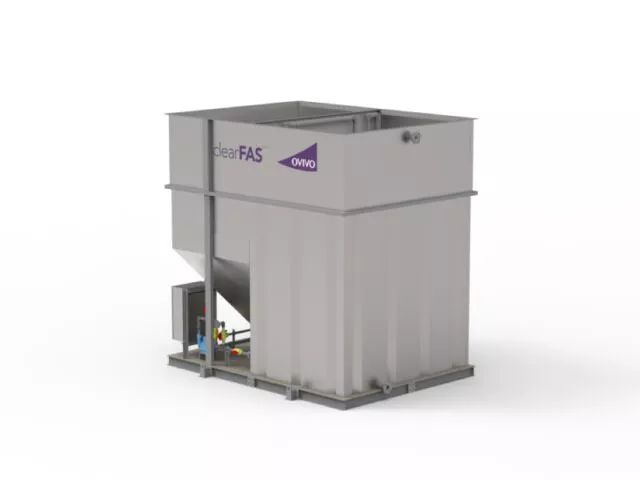 A flexible, compact pre-engineered system
clearFAS™
The Ovivo clearFAS system is a compact, low maintenance pre-engineered plant for the treatment of domestic or industrial wastewater. The clearFAS unit can be installed as a permanent solution, as a temporary treatment system for emergencies or as part of a maintenance program.
The value of clearFAS is in its robust and simple plug-and-play design, rapid start-up, and reduced footprint while meeting discharge requirements. The system also has an extended commercial life and reduced operating and maintenance costs.
Contact an Expert
The clearFAS wastewater treatment system is designed to provide biological treatment for sewage and industrial applications, providing a solution robust enough to handle fluctuating flows and surge loads. It is ideally suited to smaller works where intermittent loading can be a particular problem. It is available in a flow range from 20 to 250 KLD (3.7 to 46 gpm). The system can achieve an effluent quality of 20 mg/l BOD, 30 mg/l SS, and 1 mg/l ammonia.
This pre-engineered, low-energy solution is a high-performance Integrated Fixed-film Activated Sludge (IFAS) technology featuring high-efficiency flat plate polyurethane fine bubble diffusers. Also included in the system are tube/plate settlers used to separate sludge from treated water, air blower(s) and return-activated sludge (RAS)/waste-activated sludge (WAS) pump(s).
clearFAS has the following features and benefits:
Environmentally friendly
Low odour
Rapid installation
Robust design with few moving parts
Temporary or permanent schemes
Reduced footprint
Reduced operating costs
No specialist operation is required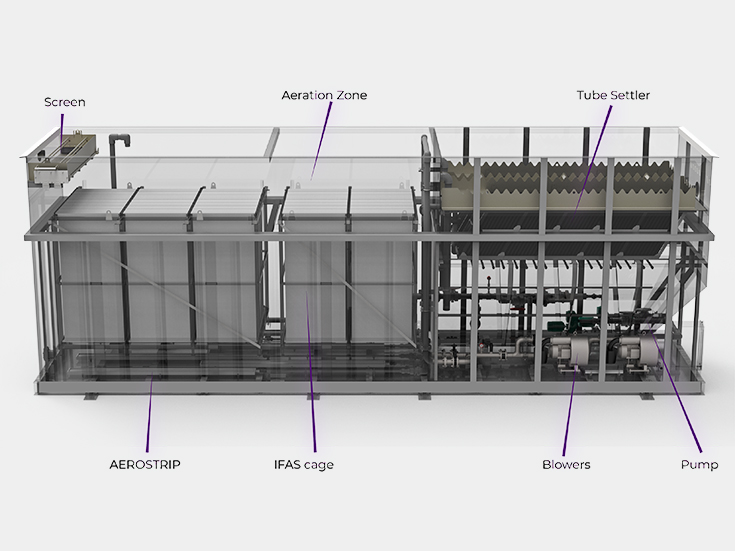 Process Description
IFAS is a hybrid treatment approach that consists of solid support media immersed in a tank in which biological growth also takes place in suspension. The textile media then provides a surface for the growth of attached biomass. This combination of attached biological growth and suspended growth makes for a more efficient wastewater treatment system because there is an increase in the overall active biomass volume within a given system.