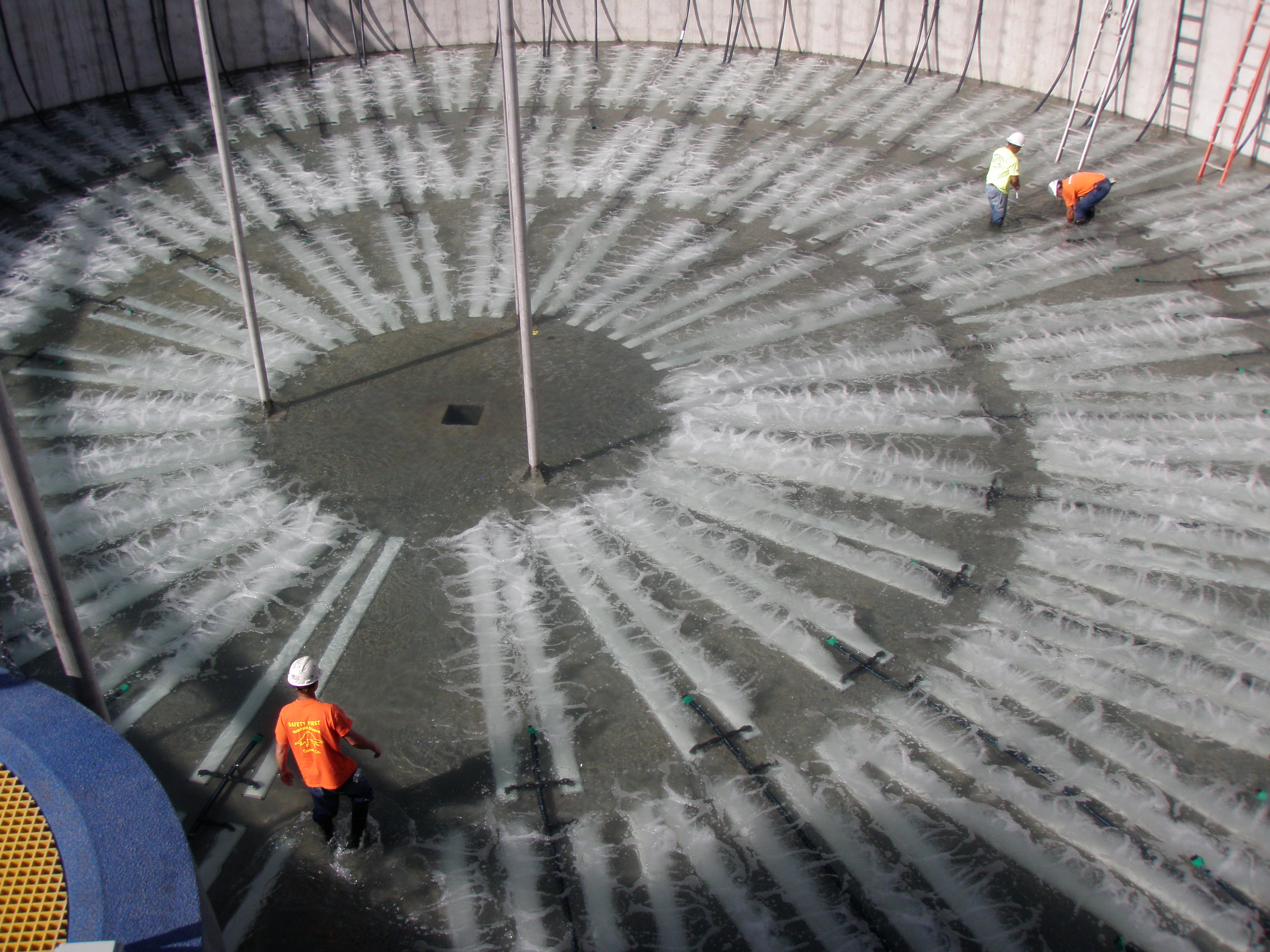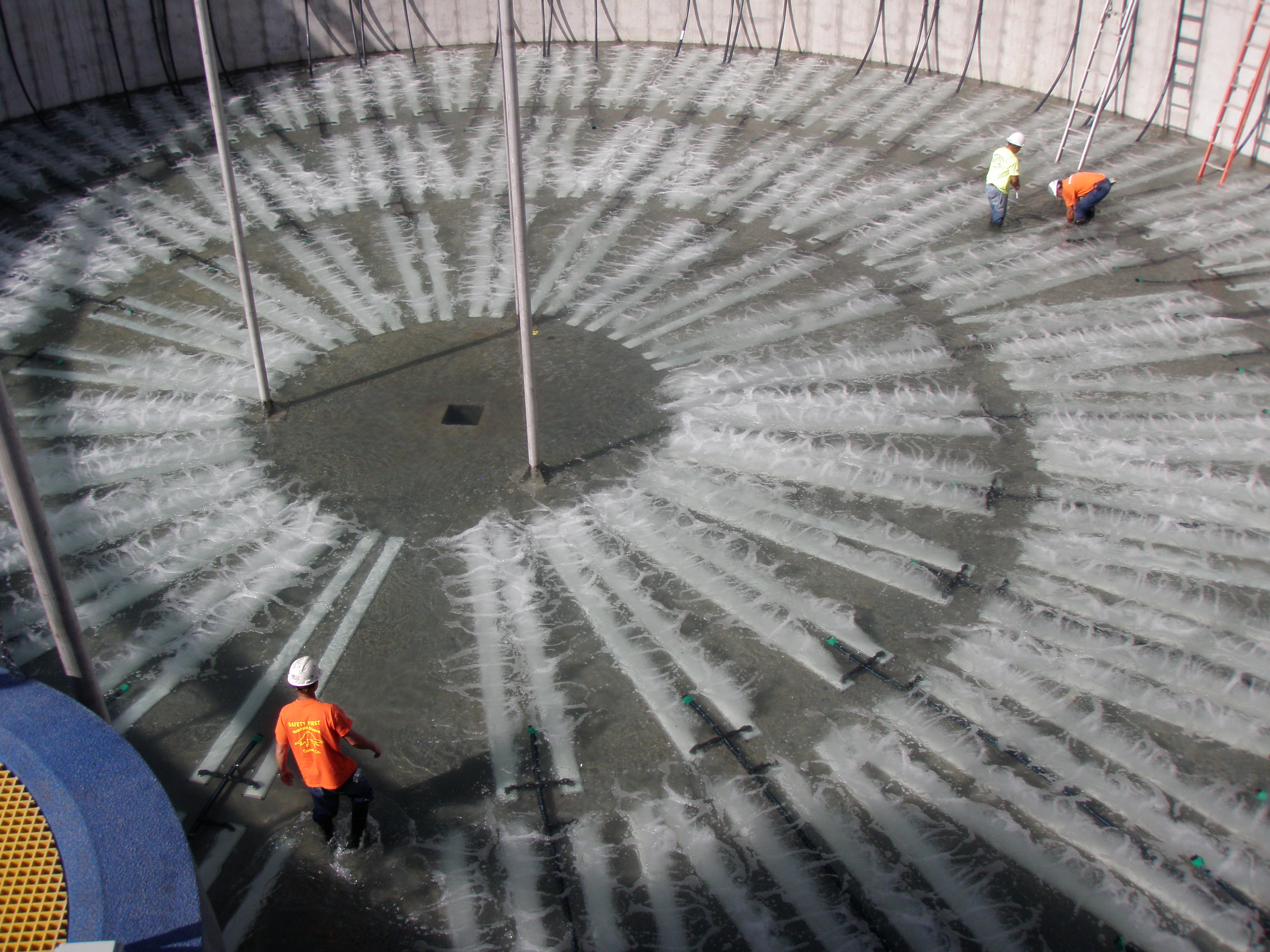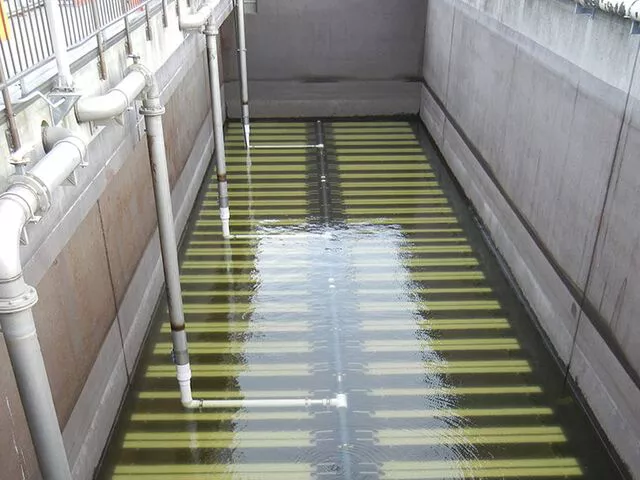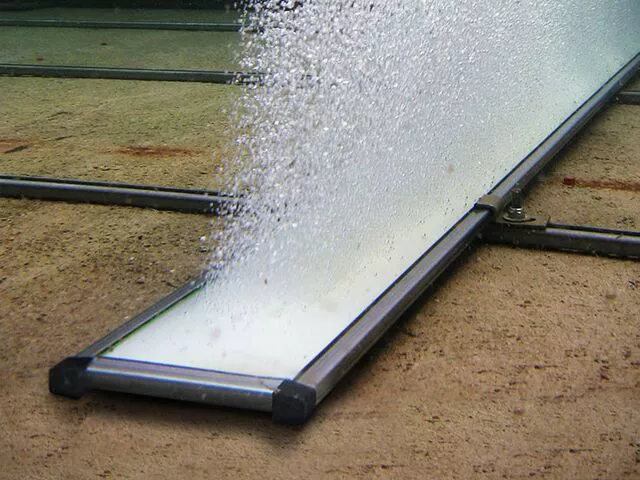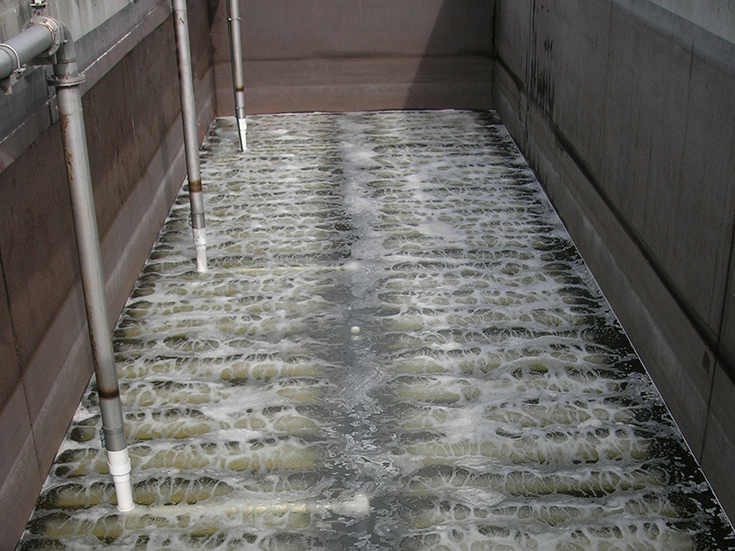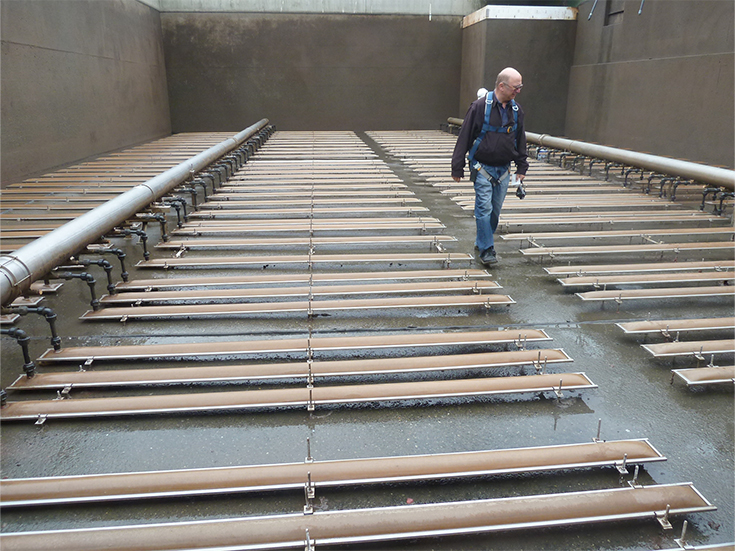 Maximising energy efficiency and minimising maintenance
AEROSTRIP®
Diffused aeration is used in wastewater plants to supply the oxygen demand generated by biological processes. High performance AEROSTRIP fine pore diffusers reduce aeration energy and extending the life of the diffuser.
AEROSTRIP offers superior oxygen transfer efficiency at a wide range of operating conditions, a high strength diffuser membrane for long service life and the flexibility to accommodate different operating strategies for the biological process.
Aeration accounts for about half of a wastewater treatment plant's energy bill and can consume significant maintenance resources. Reducing these operational costs, while meeting stringent permit requirements, is imperative for municipalities and industries.
AEROSTRIP fine pore diffusers have been the leading technology to reduce operation costs and improve plant performance in recent decades. They have the highest proven energy efficiency and the longest documented service life in the world thanks to their advanced perforation technology and high strength polyurethane membrane.
Ovivo's high performance AEROSTRIP has a range of industry-leading features and benefits, including: 
Highest standard oxygen transfer efficiency (SOTE) in the industry. Up to 10 percent/m (3 percent/ft) side-water depth (SWD)

Automatic flex cleaning cycle that permits minimum operator attention

Membrane service life of 12 to 20 years, while maintaining peak performance

Membrane material and needle perforation allow for intermittent operation

Evenly spaced, floor-mounted diffusers use the entire process volume.

Strip diffuser sizes can fit in virtually any tank geometry

Floor mounted systems allow for easy installation
Custom Pore Size Diffusers that are always right for your application
AEROSTRIP diffusers use polyurethane membranes mounted on polyvinyl chloride (PVC) or stainless-steel bases. The membrane material offers about three times the strength of conventional EPDM membranes with less than one third the thickness. The result is a long-lasting diffuser that retains its performance characteristics over many years.
AEROSTRIP diffusers can handle an operational flux range of 5 to 120 Nm3/m2/hr (0.3 to 7.0 scfm/ft2), which represents the widest range in the industry. In addition, AEROSTRIP diffusers are perfectly suited for intermittent operation without plugging or fouling of the pores. AEROSTRIP diffusers have been used extensively in SBRs, MBRs and industrial applications, as well as conventional activated sludge facilities.
The AEROSTRIP diffusers can be laid out in a very efficient manner and can be designed to avoid all existing obstacles. Existing piping for coarse bubble and tubular diffusers can be utilised for substantial savings, as the 0.75 in fittings can be used to connect the new strip diffusers. The smaller the bubble size, the better the mixing for a given airflow. Mixing typically requires 1.3 to 1.8 Nm3/hr/m2 floor area (0.07 to 0.1 scfm/ft2 floor area) with floor-mounted AERSOTRIP diffusers.
Membrane:
The AEROSTRIP diffusers are manufactured with a polyurethane membrane. Unlike EPDM membranes, polyurethane membranes have no softeners or plasticisers to leach into wastewater over time (the reason EPDM membranes require frequent replacement).
Perforation:
The advanced Austrian perforation technology and the thin membrane profile allow small bubbles to form without significant membrane fouling over time. The result is the highest guaranteed, proven, long-term oxygen transfer efficiency of any diffuser in the world.
Assembly:
AEROSTRIP membranes are assembled onto either a stainless steel ("T" Type) or PVC ("Q" Type) base. Each diffuser is 15 or 18 cm (6 or 7 in) wide and is made in lengths ranging from 0.5 m (1.6 ft) to 4.5 m (14.8 ft). Custom lengths are available. Every diffuser is pressure tested and operated while submerged in our test facility, and then hand-stamped with a unique serial number. ASCE oxygen transfer testing is also available in our 230 m3 (60,000 gallons) test tank.
Installation:
AEROSTRIP diffusers are shipped to the site and installed according to the layout designed by Ovivo's process engineers. Diffusers are typically mounted on the floor, eliminating dead zones. Mounting bars may be used to mount multiple diffusers adjacent to each other to minimise penetrations into the concrete floor, to raise the diffusers, or for sloped floors. Stainless steel, HDPE tubing and PVC pipe is used for the air supply system. The strip shape allows for maximum flexibility in layouts as well as the possibility for high floor coverage.