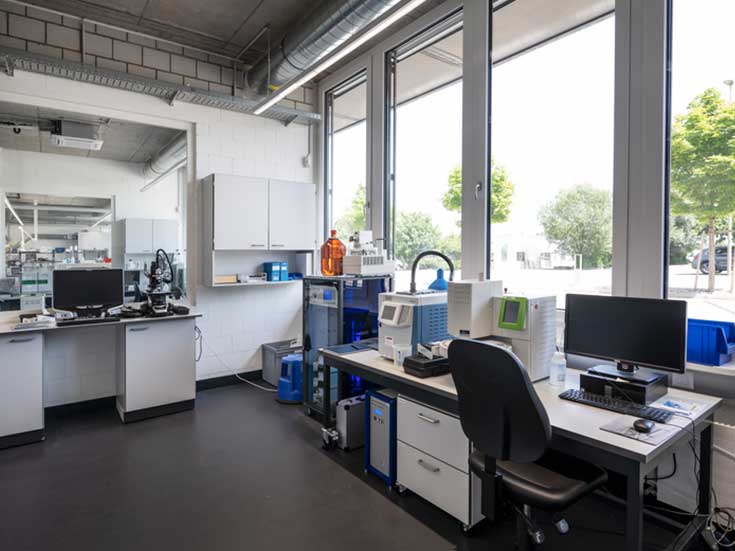 Company News
Driving Innovation through our Knowledge Centre
Founded in 2013, Ovivo's Knowledge Centre is driving innovation in the water treatment industry worldwide. Under the visionary leadership of Philippe Rychen, the centre has become the hub of cutting-edge research and development (R&D) with a diverse team of 25 highly skilled technicians, engineers and scientists.
The key to its success is its proactive approach to R&D which helps them stay ahead of potential issues. A testament to this can be found in the U-PUR™ product. This metal-free reactor is able to remove Total Organic Carbon (TOC) and hydrogen peroxide traces in ultrapure water. The hydrogen peroxide has been addressed years before it became a real issue in wafer production.
When developing new innovative solutions, the Knowledge Centre also values energy and resource efficiency. Glass beads as filtration media have been introduced as part of this effort to replace natural sand in raw water filtration and water reclaiming applications. This innovative media filter produced from broken window glass sourced from industrial manufacturing companies also provides added benefits of increasing filtration capacity at higher performance and reducing backwash frequency and duration.
The Knowledge Centre collaborates with partners, suppliers, and even competitors to drive successful projects forward, contributing to advancing the knowledge of the semiconductor industry. Its commitment to advancing water treatment solutions and meeting clients' needs has attracted global attention. As a result, it is part of the International Roadmap for Devices and Systems (IRDS), responsible for building the roadmap of the future regarding the development of electronic devices and systems.
The Knowledge Centre's success is built on a foundation of innovation and teamwork. By generating ideas and developing concepts, the Knowledge Centre revolutionises the industries in which it operates, with the goals of solving its partners' most significant water challenges and shaping the future of the water industry.