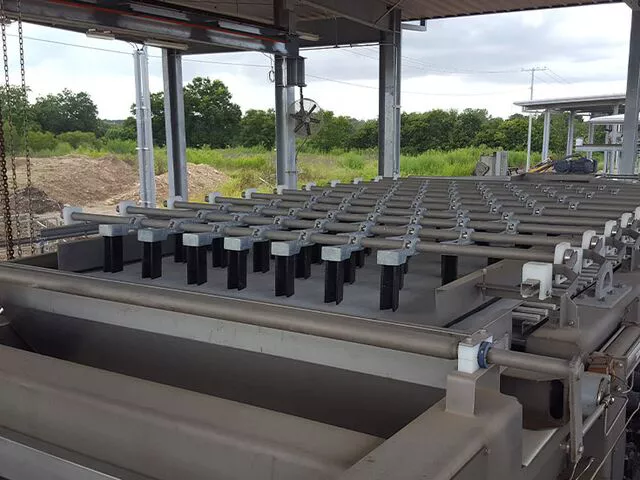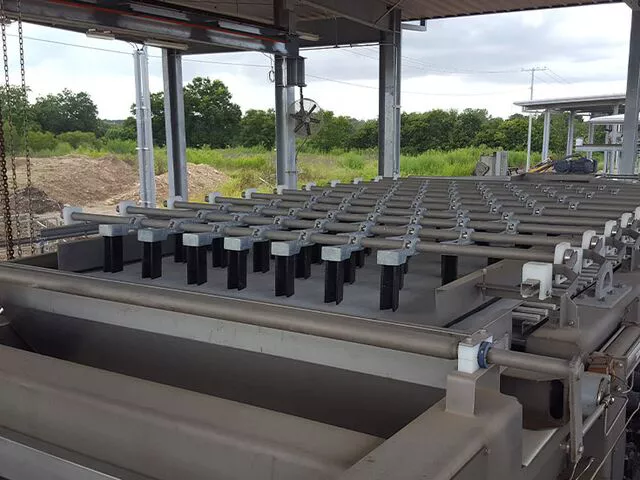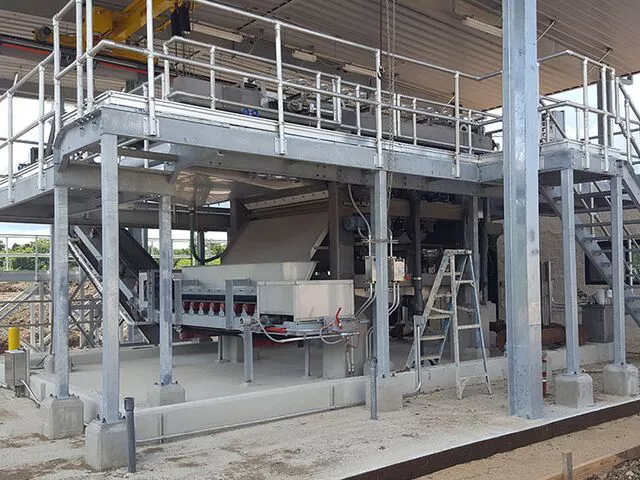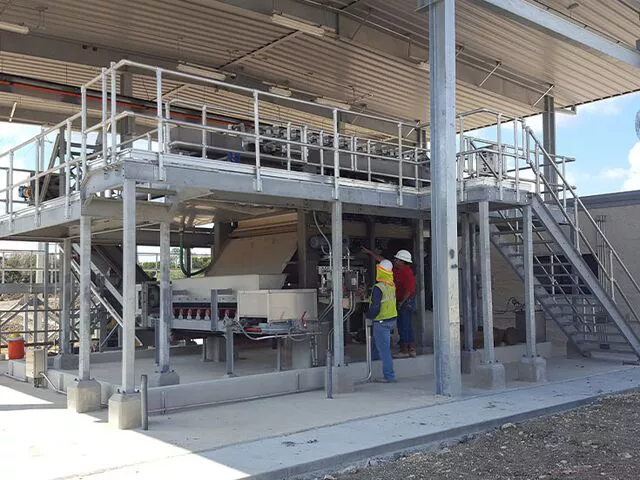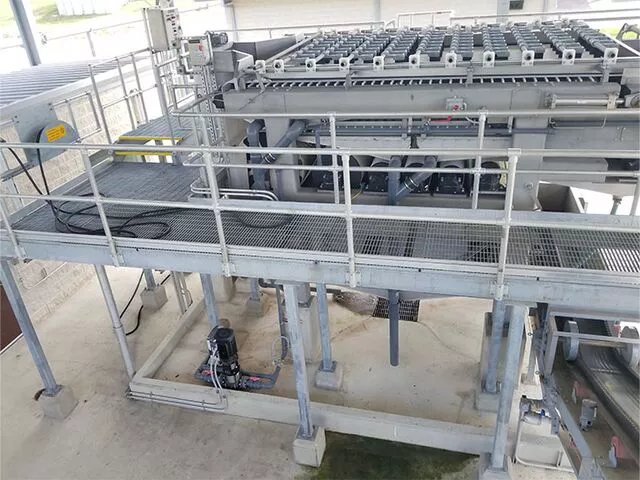 Exceptional dewatering performance
Enviroquip® Belt Press Filter
The Belt Press Filter is a high-performance sludge dewatering system that minimises waste volume disposal in demanding municipal and industrial applications. These products demonstrate superior design and configuration and are an integral part of any treatment plant.
The Belt Press Filter provides exceptional dewatering performance, mechanical reliability, durability, and user-friendly features. In addition, staffing and maintenance requirements are minimal, which keeps operating costs low.
Built for the most demanding municipal and industrial applications, the Enviroquip Belt Press Filter line is a comprehensive solution for sludge dewatering applications. Three different models, in three different sizes, allow design flexibility to fit a wide variety of plant capacity requirements, available footprints, and other design-related constraints.
The system combines durability and high-performance, which can significantly reduce handling costs and waste disposal volumes. Other important features and benefits include:
Solid frame mechanisms are constructed of high strength tubular and structure steel members for longevity
Corrosion resistant 304 or 316 stainless steel construction available, as well as hot dipped galvanised material
Fully adjustable wedge zone system
Dual belt design with individual belt drives, complete with belt tracking systems to ensure proper belt performance
All machines are available in widths of 1.2, 1.7 and 2.2 m (3.9, 5.6, 7.2 ft) and contain a fully adjustable wedge (or gravity) zone (where the two belts come together) and pressure zone (typically through 8 or more rollers). Series 4 and 5 presses begin the pressure zone with a 914 mm (36 in) perforated roller.
Series 3 machines possess a gravity zone from 3.3 to 6.3 m2 (36 to 68 sq ft) and up to 117 PSI in the pressure zone (2.2 metres or 7.2 ft)
Series 4 machines have a gravity zone from 4.4 to 8.4 m2 (47 to 90 sq ft) and attain up to 152 PSI in the pressure zone (2.2 metres or 7.2 ft)
Series 5 machines have a gravity zone from 5 to 9.7 m2 (54 to 104 sq ft) and attain up to 174 PSI in the pressure zone (2.2 metres or 7.2 ft)