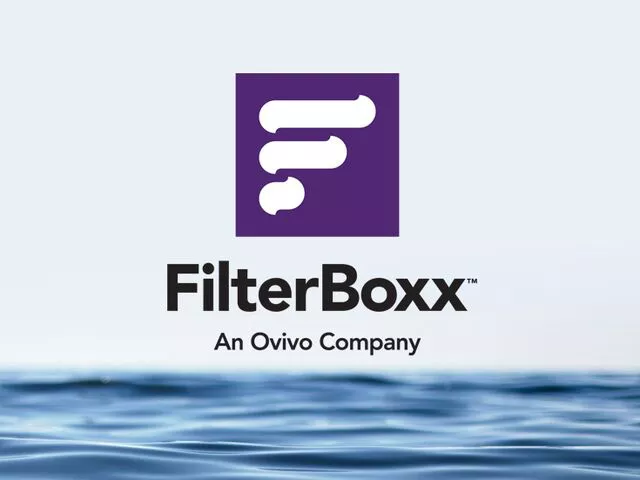 Company News
Ovivo Acquires Canada-based FilterBoxx
Press Release Montreal, Canada, September 20, 2018
Ovivo Inc. ("Ovivo"), a global provider of water and wastewater treatment equipment, technology and systems, is pleased to announce the acquisition of the business of FilterBoxx Water & Environmental Corp. and its subsidiaries (collectively "FilterBoxx").
Based in Alberta, Canada, FilterBoxx is a renowned leader in the design and supply of modular water and wastewater solutions for a wide array of industrial customers across the Americas. FilterBoxx combines engineering expertise, field service technicians and a large fleet of proprietary mobile water and wastewater treatment equipment to meet the needs of its clients. It provides equipment rental for plants, facilities and camps, as well as turn-key installations and plant operations. FilterBoxx designs and sells standard and custom water, wastewater and process water treatment systems for industries such as oil and gas, food and beverage, construction sites, manufacturing and mining. Ovivo will operate all FilterBoxx activities under the name of FilterBoxx Inc., an Ovivo company.
"We are very excited to welcome the FilterBoxx team to Ovivo and will benefit from their expertise for modular and containerised water and wastewater treatment solutions,'' says Marc Barbeau, President and Chief Executive Officer of Ovivo.
"FilterBoxx has built a solid reputation in the mobile and modular water treatment sector and represents a great platform from which we can grow our industrial footprint in North America and bring more recurring revenues to our business,'' concluded M. Barbeau.
About Ovivo Inc.
Ovivo is a global provider of equipment, technology and systems producing among the purest water and treating some of the most challenging wastewater in the industry. Ovivo is a powerful global brand with renowned trademarks, possessing more than 150 years of expertise and references in water treatment, supported by its proprietary products, advanced technologies and extensive system integration know-how. Ovivo delivers conventional to highly technological water treatment solutions for the industrial and municipal markets, and leverages its large installed base of equipment around the world to offer parts and services to its customers. Ovivo is dedicated to innovation in an industry that is in constant evolution and offers water treatment solutions that are cost-effective, energy-efficient and environmentally sustainable.
Ovivo is owned by SKion Water International GmbH and Caisse de dépôt et placement du Québec. It operates an integrated global platform in over 15 countries, and employs over 850 worldwide experts in water treatment. For more information, visit our website at www.ovivowater.com.
For more information about FilterBoxx, visit www.filterboxx.com.
FOR INFORMATION:
Ovivo:
Marc Barbeau
President and Chief Executive Officer
Tel: + 1 514 284‐4238
Pierre-Marc Sarrazin
Vice President, Corporate Finance and Treasury
Tel.: 514 284-7208
pierre-marc.sarrazin@ovivowater.com