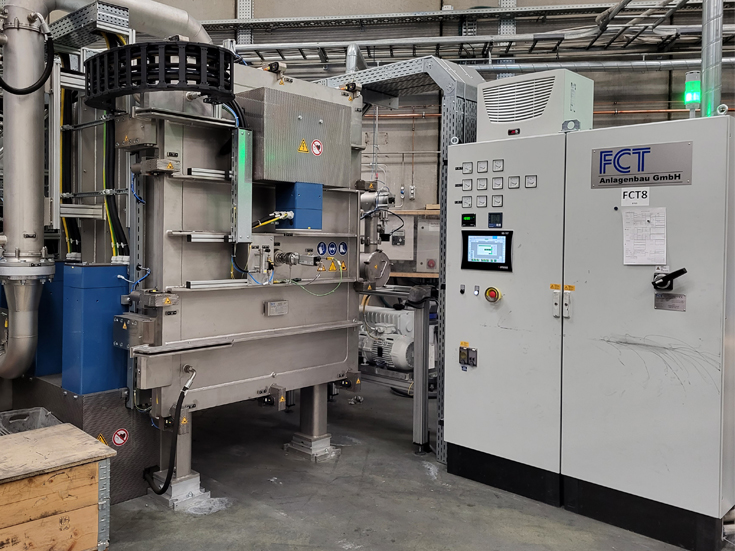 Company News
Heating up production, both figuratively and literally
New furnaces to heat up production
Ovivo partnered with Cembrane in 2018 for their patented Silicon carbide (SiC) flat plate membrane. After years of testing this new technology and using it in over 50 installations, Cembrane officially joined the Ovivo group in January 2022 and their SiC membranes have become our preferred membrane technology which propelled manufacturing to new heights.
To increase production capabilities, Ovivo is building a state-of-the-art production plant in Texas, USA and making improvements to Cembrane's Denmark facility. Although the Denmark facility already had six furnaces, it was ultimately the source of their bottleneck. As the main ingredient to ensure quality production are high temperature furnaces, one more furnace was added. It now has a total of seven furnaces, four of various types and sizes and three with high temperatures capabilities.
''Adding another furnace is a milestone. Not only did we increase our production capacity, but we also increased our quality, achieving a more uniform product." Explains Niklas Tolstrup Andreassen, Chief Technology Officer at Cembrane. Niklas expected a 30% capacity increase but is reaching a yearly capacity of about 45,000 square meters, representing a 50% capacity increase.
What's unique about these high temperature furnaces is that they can reach temperatures above 2000°C. Typical furnaces usually reach between 1400°C to 1800°C. Cembrane requires higher temperatures during the first heating cycle process, where the extruded paste, a mixture of sand, carbon, and glue, is heated to become the hardest membrane in the world. The plates are then coated with another layer of SiC powder, to form the micropores, and go through a second heating cycle of 1800°C to become SiC membranes, withstanding the broadest range of temperatures, pH, chemicals, and pressures.
To meet the growing demand for this technology, four more high temperature furnaces are also on their way to Hutto in Texas, USA, where Ovivo is currently building a 110,000 square-foot manufacturing facility. This new location is expected to be fully operational by early 2023 and will double our overall production capabilities. It will also allow us to considerably reduce Ovivo's environmental impact as we won't be shipping as many products from Denmark to our North American clients.