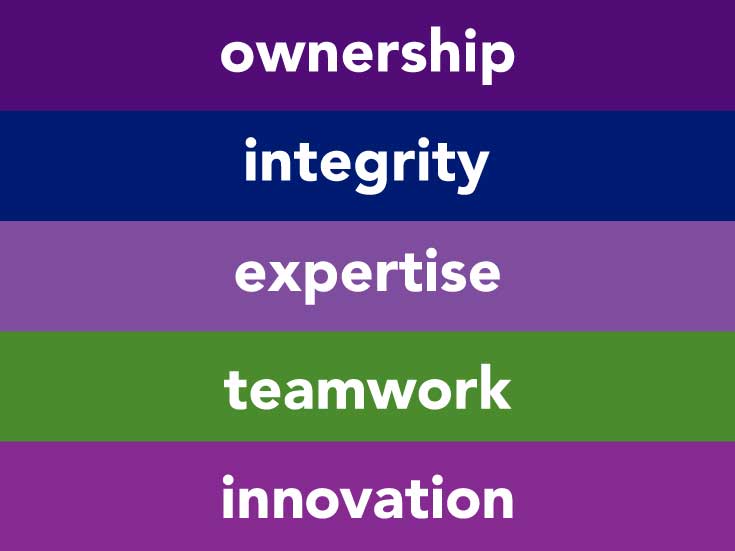 Nieuws
Upholding Company Values: Insights From Recent Acquisitions
Ovivo successfully upholds its values of ownership, integrity, expertise, teamwork, and innovation, despite its extensive geographical reach and diverse business segments.
How do we maintain cohesion and instil these values in our complex structure with multiple acquisitions? We spoke with a few of our employees from recent acquisitions, to see how Ovivo's values became part of their culture through open communication and leadership behaviour.
Cembrane, Varec and Alar were all companies acquired in the last few years. Their values were already aligned with Ovivo's, which strengthened their bond from the start. Cembrane's Lasse Andreassen, Chief Executive Officer, admits that they were too focused on building a business to have time to write company values, however, integrity and innovation were always part of their entrepreneurial spirit. Steve Gorski, Alar's General Manager, also recalls not having their values officially written but felt an immediate connection with those of Ovivo and knew that employees would be treated like family. Jim Groman, Vice President Sales at Varec Biogas, also remembers feeling as though Ovivo values felt right.
''It brings value to have written values in large companies. Knowing that these values are acknowledged and important globally makes them more powerful and gives us a sense of purpose, a common goal, and a commitment to the highest ethical standards'' explains Lasse.
During the onboarding process, employees of new acquisitions are introduced to the five Ovivo values and plaques featuring each value are displayed for all to see. These values are also frequently emphasised in meetings and internal communications. Steve recalls "What surprised me at first was that Marc Barbeau, President, and Chief Executive Officer, would start most meetings with the company values. You can clearly see the importance those values have in the organisation.''
Since joining Ovivo, all three organisations have seen how integrating the values have helped move their business forward. Lasse sees teamwork on a daily basis, especially with the opening of a new manufacturing facility in the United States. ''Everybody's on their toes and helping each other. We're one integrated team working towards a common goal and living up to the values.'' Steve witnesses' innovation daily. ''We were able to hire two new experts to work on new innovative solutions.'' Jim observes more research and development which allows them to pilot new projects and build prototypes.
Ovivo's values have been instrumental in maintaining cohesion within the company and effectively integrating recent acquisitions. Through the emphasis on these values in onboarding, internal communication and leadership behaviour, employees of new acquisitions have seen firsthand the positive impact this has had on their business. These values have also been a key driver in Ovivo's success as an international organisation.