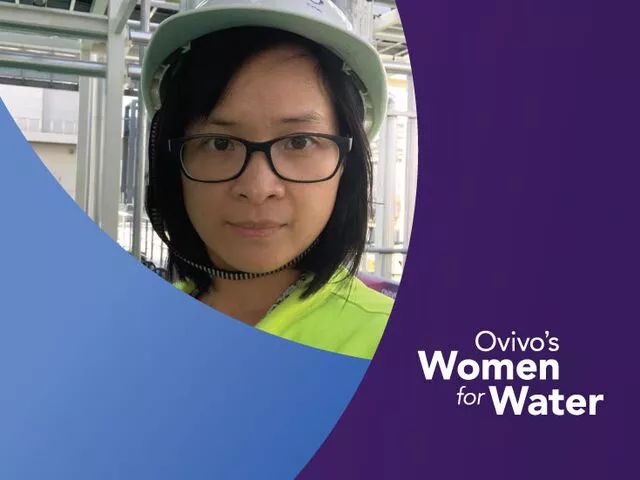 新闻
Ovivo's Women for Water presents: Amy Nie
Helping the Environment and the Electronics Industry
Amy Nie knew at a very young age that she wanted to help treat wastewater. She has a vivid memory from her childhood about a river near her hometown that she enjoyed. The water was very clean, and the surrounding environment simply breathtaking. One day, a manufacturing company started operating right next to the river. It wasn't long before the water turned black  and had an unpleasant smell, and the surroundings were no longer beautiful. She remembers being incredibly sad and realised the importance of protecting the environment.
Amy was interested in mathematics, chemistry, physics, and other science subjects at school. When the time came to choose her field of study, she chose water treatment to become an environmental engineer.
About 聂秀金
Amy received a master's degree in environmental engineering from the University of Shanghai for Science and Technology. She studied water pollution control engineering, exhaust pollution control engineering, solid waste pollution control engineering, environmental monitoring, principles of chemical engineering, inorganic & organic chemistry along with professional English. She began her career path with another wastewater treatment company for nine years before joining Ovivo.
She loves the working atmosphere at Ovivo, she feels as though she is part of a family. ''We all work extremely hard. But we have also developed good relationships with colleagues. Everyone is focused yet willing to help one another to innovate.''
Her Career in Water
Amy started working at our Shanghai office five years ago and is presently Engineer Manager – Process & Mechanical Engineering – Wastewater Treatment, leading a group of eight engineers. Their goal is to treat and reclaim wastewater specifically for the semiconductor industry.
''The wastewater discharge limits required by the Chinese government are becoming increasingly strict. This means the pollutant discharge concentration of wastewater should be lower and the total amount of discharged water should be reduced. My team is constantly developing new processes to improve the removal rate of pollution on the one hand and the recovery rate of wastewater on the other.''
Amy feels blessed to be able to make her own contribution  to the environment. She loves to help clients find viable solutions to their wastewater discharge and make their production sustainable. She realises that it also contributes to making our living environment more beautiful and healthier.